ISIS Leader in Egypt Warns Muslims to Avoid Christian Gatherings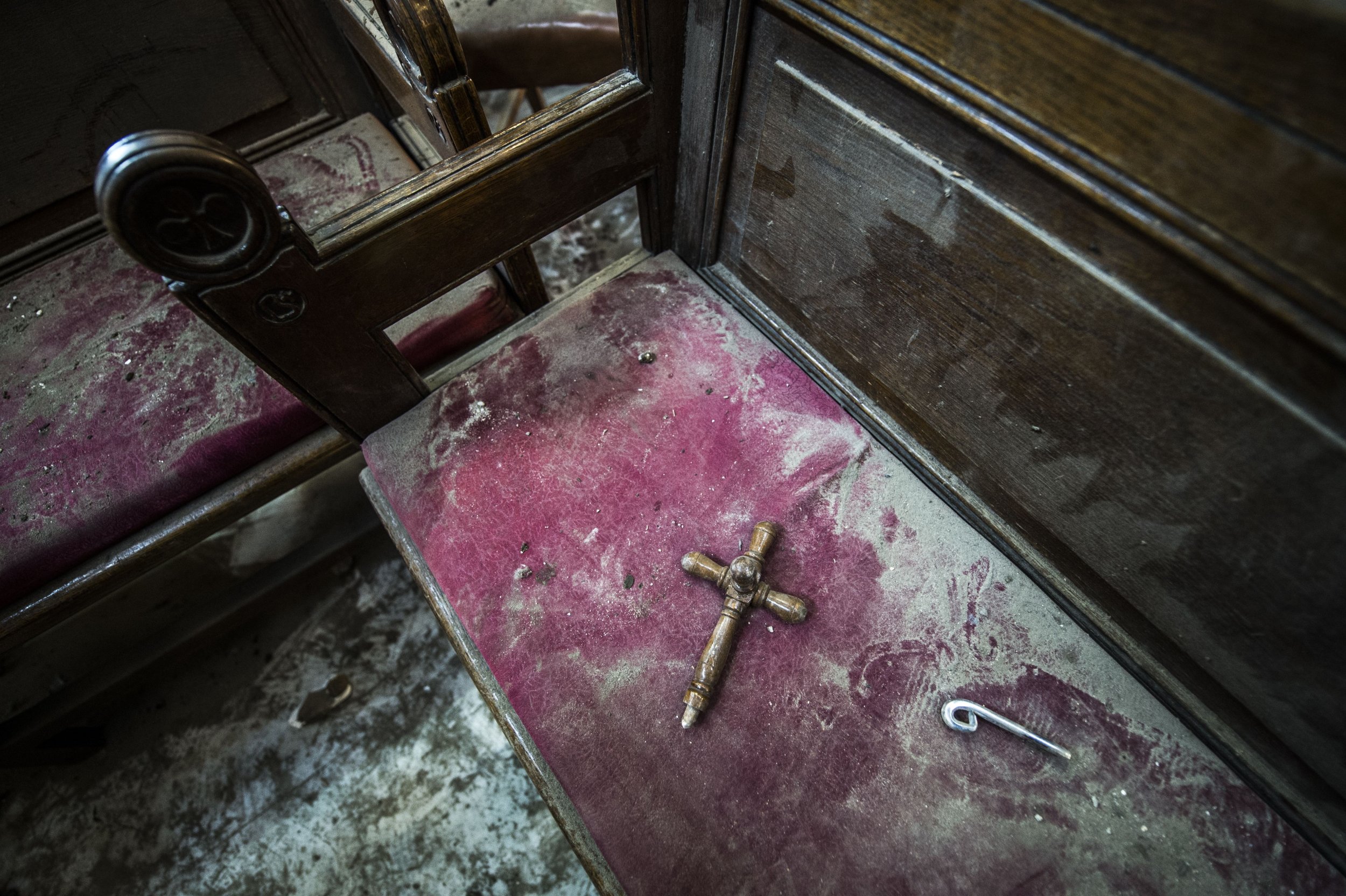 The leader of the Islamic State militant group (ISIS) in Egypt has told Muslims to avoid Christian gatherings, pointing to the possibility of further attacks against Christians in the country after two suicide bombings that killed dozens last month.
An interview with the unnamed leader appeared in the jihadi group's latest release of its weekly Al Naba newspaper, published on the encrypted messaging platform Telegram. He also warned Muslims to keep away from potential army and police targets.
"We are warning you to stay away from Christian gatherings, as well as the gatherings of the army and the police, and the areas that have political government facilities," the leader said.
On Palm Sunday, a Christian holiday, ISIS fighters in Egypt detonated two separate suicide bombs on churches in the country's second city of Alexandria and the Nile Delta town of Tanta, killing 45. It was the deadliest attack against Egypt's Coptic Christians for years.
Read more: What does ISIS want in Egypt?
The interview suggests the group will continue to target the minority group. In February, ISIS released a video that said Christians were its "favorite prey."
The increase in militant activity against Christians did not deter Pope Francis from visiting the country's Christian community last month. Speaking at Cairo's Al-Azhar University, he called on Christians to participate in a "fanaticism of charity" to those who carry out evil acts in the name of religion and called on Muslims to promote co-existence with Christians.
"Any other type of fanaticism does not come from God, and is not pleasing to him," Francis said. "True faith is one that makes us more charitable, more merciful, more honest and more humane...it makes us see the other not as an enemy to be overcome but a brother or sister to be loved, served and helped."
The ISIS affiliate, known as the Sinai Province, has moved from targeting authorities and Christians in its base of the northern Sinai Peninsula to targets elsewhere in Egypt. Security services are struggling to contain the threat despite President Abdel Fattah el-Sisi's pledge to protect the minority group from attacks. It also claimed responsibility for the deadliest aviation disaster attack in Russian history: the downing of the Metrojet Flight 9268 in October 2015.
The attack killed all 224 passengers and crew on board and ISIS said it had brought down the plane with an improvised explosive device, hidden inside a can and smuggled onto the aircraft.
The affiliate has continued to strengthen its stranglehold of the northern Sinai, reportedly creating a Hisba, or religious police force, to force residents to adhere to the group's strict form of ultraconservative Islam, including attempting to enforce bans on smoking, the shaving of beards and the exposure of women's faces.