Isis Leaders Killed As Philippines Vows 'To End These Terrorists' in Marawi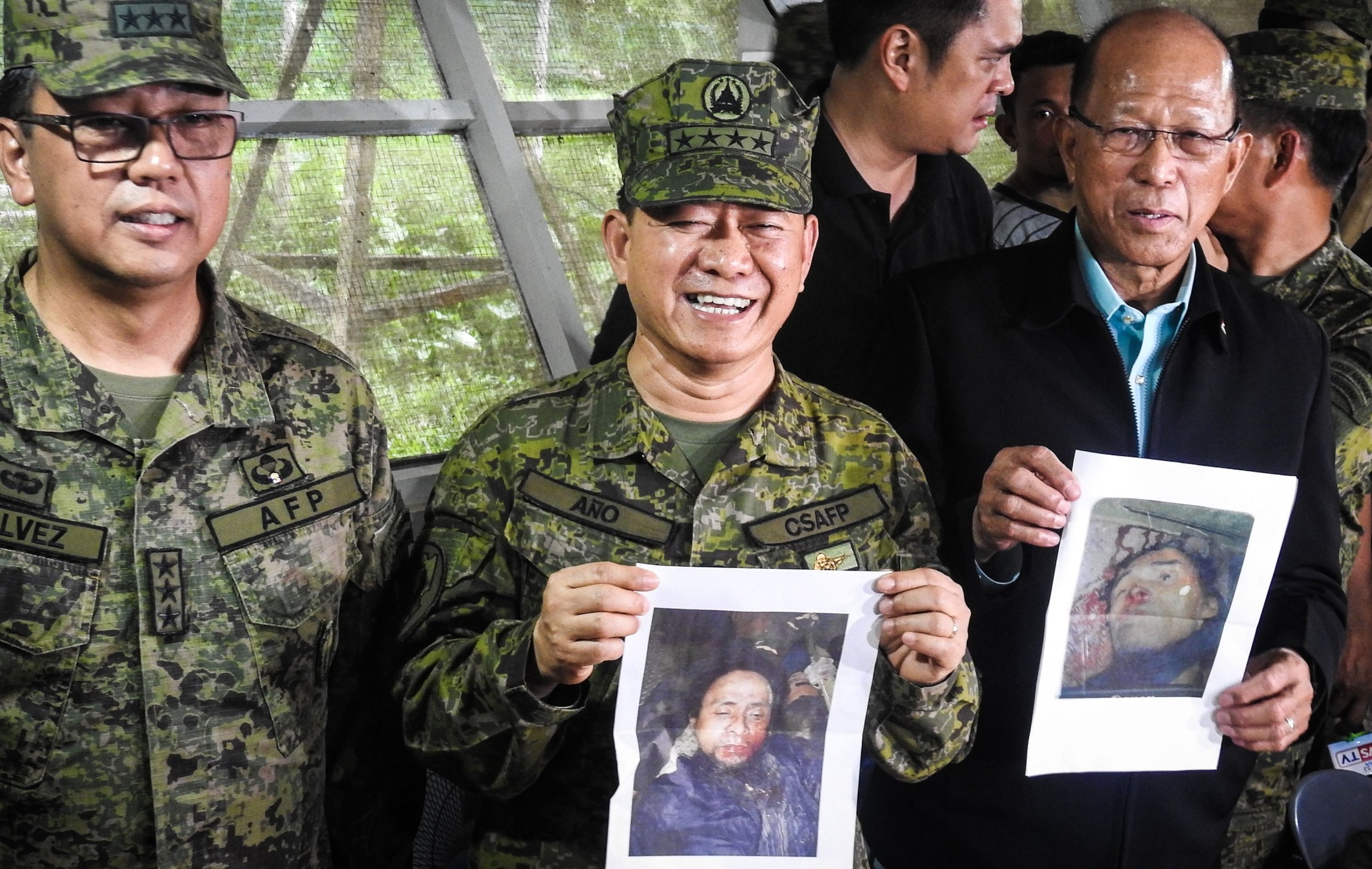 The head of the Philippines' armed forces vowed Monday to defeat the remains of the Islamic State militant group (ISIS) in the war-torn city of Marawi after his troops took out two leading members of the jihadi network.
Philippine military Chief of Staff General Eduardo Ano said only around 30 militants remained holed up in the city of Marawi, which is located on the southern island group of Mindanao and came under siege by a coalition of pro-ISIS groups in May. The Philippine military has steadily closed in on the jihadis and claimed a major breakthrough Monday, announcing the deaths of ISIS's Southeast Asia ruler, Isnilon Hapilon, who was killed by a sniper, and ISIS-affiliated Maute group co-founder Omarkhayam Maute, who reportedly died of chest wounds sustained in an overnight firefight.
Related: Philippines' Duterte promises to kill his own son if drug rumors true
"It will be just a matter of days before it will finally be declared that Marawi has been liberated from the clutches of terrorists," Ano told reporters, according to Reuters.
"There will be no let up. It's about time to end these terrorists in Mindanao. The resistance, or what's left of it, the terrorists, will crumble. It is a dead end, there is nowhere else to go," he added.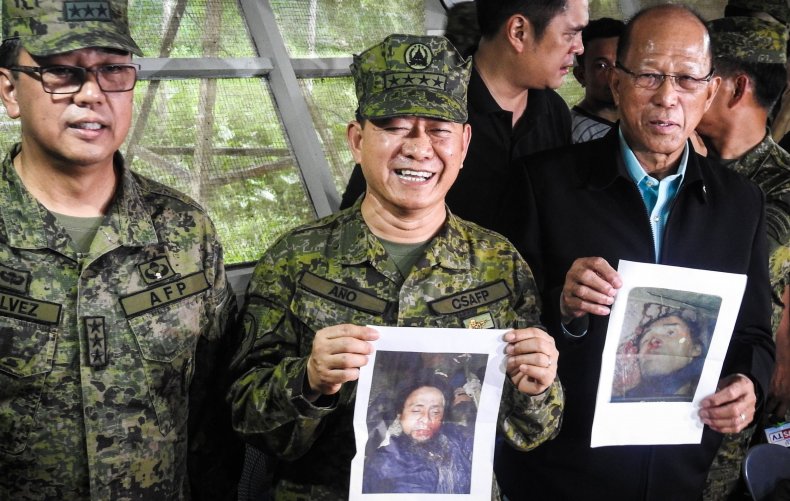 Ano added that seven other militants had been killed during the operation and that 22 hostages and 39 ISIS family members remained in the formerly ISIS-held city. He said, however, that Hapilon and Maute's deaths eliminated the "center of gravity" for militants not only in Marawi, but elsewhere throughout the country's restive south, according to the Philippine Star.
Hapilon, for whose capture the U.S. offered a $5 million bounty, may now be replaced by an Al-Qaeda-trained Malaysian professor named Mahmud Ahmad as head of ISIS's Southeast Asia operations and the local Aby Sayyaf militant group, intelligence officials were cited by the Philippines' ABS-CBN News as saying Monday. Ahmad is believed to have quietly fled the battle months ago.
Maute's brother and fellow Maute Group co-founder, Abdullah Maute, was reportedly killed in Marawi in August, but his body was never recovered. Two other Maute siblings were also recently killed in the five-month battle that was precipitated by the Maute Group's alliance with Hapilon earlier this year, according to Al Jazeera.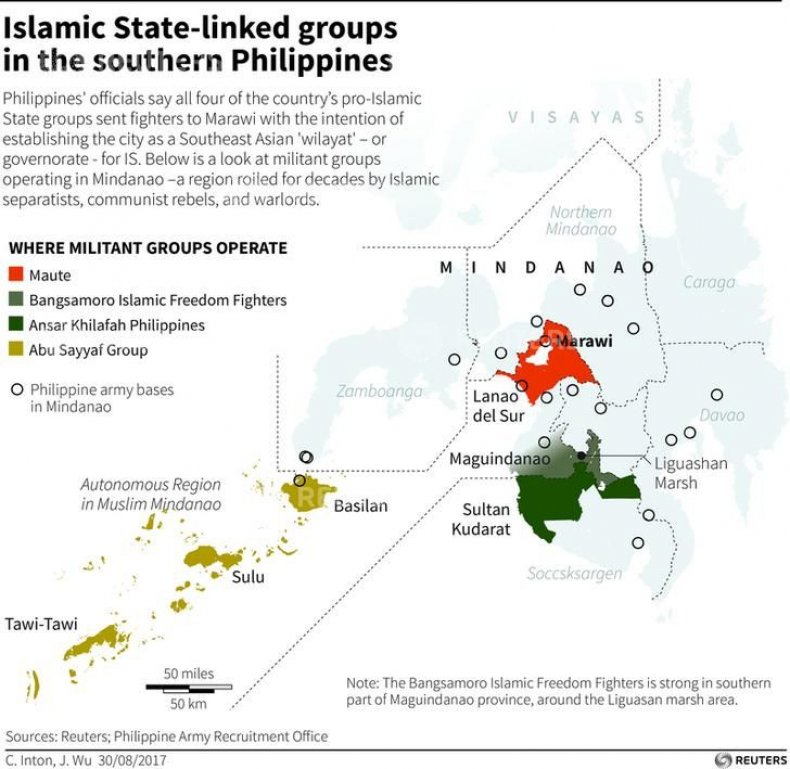 The ongoing Islamist insurgency in the southern Philippines has been bolstered by ISIS as its fighters lose territory in the Middle East. Last week, a 37-year-old Filipino man arrested in April on suspicion of plotting attacks on civilians in New York City warned Mindanao was "a breeding ground for terrorists" and that more plots against the U.S. would be planned there.
The region has also come under the spotlight as the birthplace for Marilou Danley, girlfriend of Stephen Paddock, the 64-year-old man who committed the deadliest mass shooting in recent U.S. history when he killed at least 58 people and injured hundreds more from his hotel room overlooking a country music concert in Las Vegas earlier this month. Paddock wired $100,000 to the Philippines prior to the massacre and ISIS has claimed the attack, but authorities say they have not found any evidence linking Danley or any jihadi group to the killing.