Libya's U.N. Envoy: No Plans for Requesting Western Airstrikes Against ISIS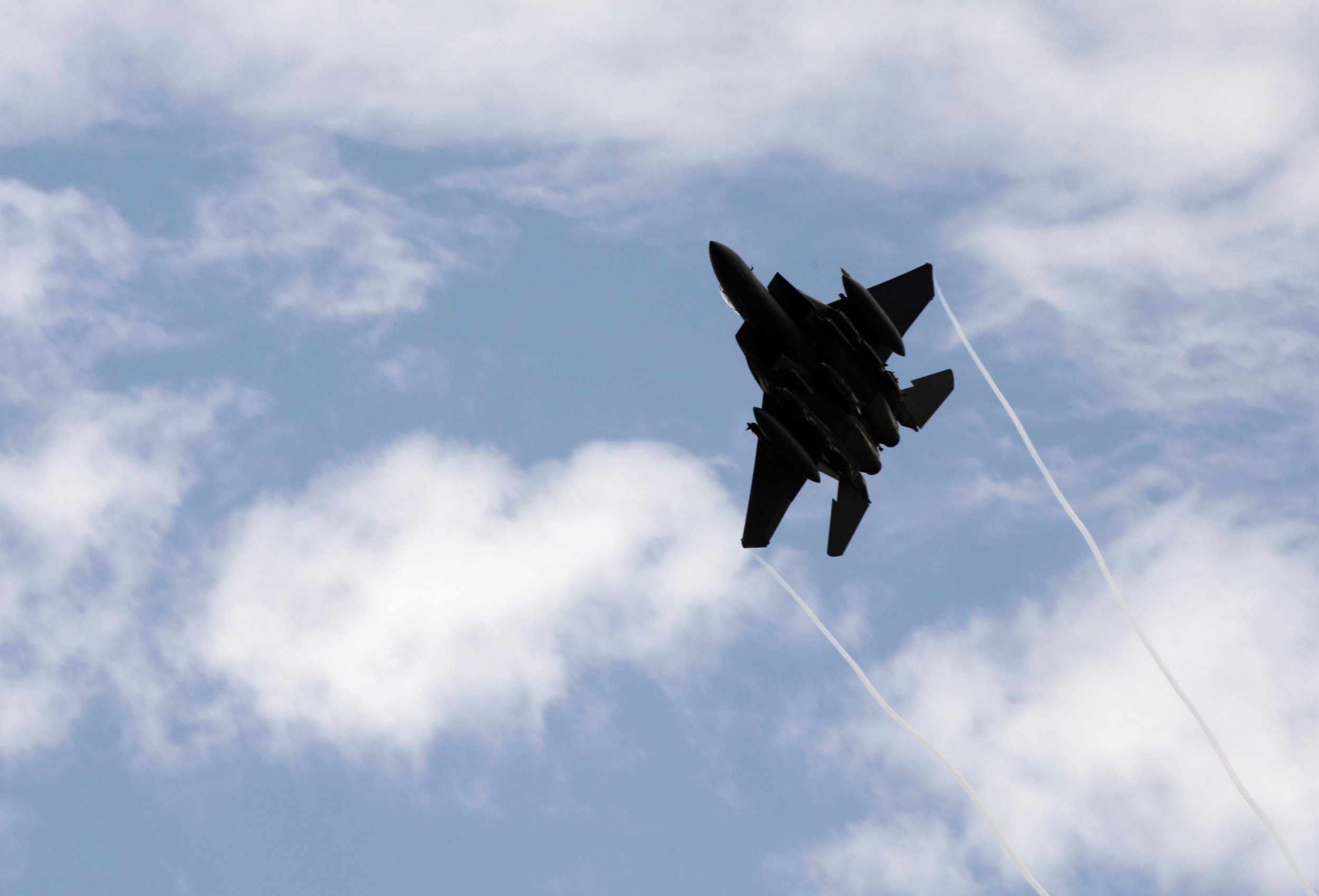 UNITED NATIONS (Reuters) - Libya has no intention of requesting Western air strikes against Islamic State militants in the country anytime soon but would like the United Nations to lift the arms embargo against it, Libya's U.N. Ambassador Ibrahim Dabbashi said on Wednesday.
Dabbashi dismissed media reports citing him as saying that a U.N. Security Council resolution endorsing a Libyan peace deal, expected to be put to a vote at 3 p.m. ET on Wednesday, would open the door to a swift Libyan request for Western strikes on his country's territory.
"No one is thinking about requesting foreign intervention at the moment," Dabbashi told Reuters. "We are willing to fight ISIS (Islamic State) ourselves."
"I always said that we need to strengthen our capabilities, our capability to fight ISIS on the ground," he added.
Dabbashi said Libya may eventually want aerial support from Western countries in the fight against Islamic State but suggested that such a request, if it comes, was not imminent.
"In case we feel that we need the assistance of others, at that time we may ask for the kind of assistance that we need," he said.
Foreign countries would need a formal request from Libya or a Security Council mandate in order to intervene militarily in the North African country.
U.N. experts said in a recent report that Islamic State has had trouble expanding in Libya due to a lack of fighters.
Among his country's priorities, Dabbashi said, was lifting the U.N. arms embargo against Libya so that it could improve its defensive capabilities.
Security Council diplomats say there are no plans to lift the arms embargo immediately since the country is awash with unsecured weapons, though they hope to work with a Libyan unity government to help it regain control of its territory.
Diplomats say Italy, Britain and several other countries hope to send a small number of soldiers to Libya for an Italian-led mission to train Libyan security forces.
Delegates from Libya's warring factions signed a U.N.-brokered agreement last week to form a national unity government, a deal Western powers hope will bring stability.
Four years after Muammar Gaddafi's fall, Libya is deeply fractured, with a self-declared government in Tripoli and an internationally recognized one in the east - each backed by coalitions of former rebels and militias.
The Security Council resolution set to be adopted on Wednesday says the agreed unity government should be based in Tripoli and would be Libya's sole recognized representative.