Libya: A Long, Hard Slog Against ISIS in Sirte?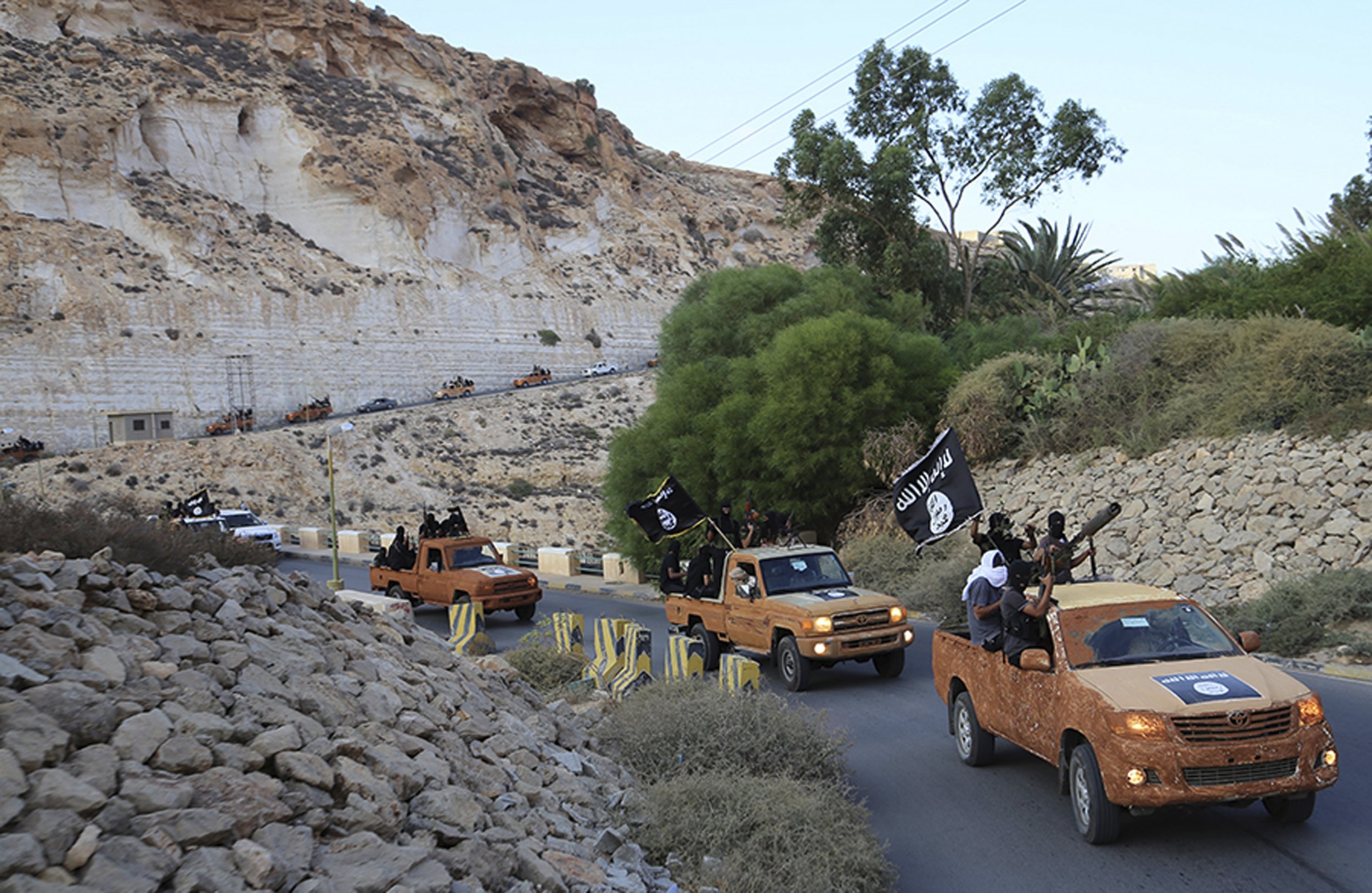 TRIPOLI (Reuters) - Libya's U.N.-backed unity government called on Thursday on military factions to hold off from any campaign against the Islamic State-controlled city of Sirte until a unified military command structure is created.
The statement came amid signs that factions from both eastern and western Libya could be gearing up for an advance on Sirte, although such operations have repeatedly been announced in recent months without taking place.
Islamic State has held Sirte since 2015, taking advantage of a conflict between loose alliances of armed brigades allied to Libya's rival governments to seize a 250-km (155-mile) strip of coastline around the central Mediterranean city, which lies between the eastern and western power bases.
Western states are hoping the unity government, which arrived in Tripoli last month, will be able to make Libya's armed factions work together against the ultra-hardline militant group, and have said they are ready to provide training for Libyan forces if requested by the unity government.
The United States has already conducted air strikes against Islamic State militants in Libya.
The unity government's leadership, or Presidential Council, said on Thursday it welcomed the "push by various factions and armed forces to fight Islamic State forces in Sirte", but warned that an uncoordinated offensive could lead to civil war.
"In the absence of coordination and unified leadership ... the Council expresses its concern that the battle in Sirte against Daesh (Islamic State) will be a confrontation between those armed forces," it said in a statement, adding such a conflict would likely benefit Islamic State.
"Accordingly, the Presidential Council, as the supreme commander of army, demands all Libyan military forces wait for it to appoint a joint leadership for the Sirte operation," the statement said.
'BY LIBYAN HANDS'
In a recorded statement later on Thursday, the head of the council and prime minister of the unity government, Fayez Seraj, said his ministers had started coordinating security arrangements with the army "to start liberating Sirte", and were looking to set up a national joint operations room.
Islamic State would be rooted out "by Libyan hands and not through foreign intervention," he said.
Since 2014, Libya has had two competing sets of governments and parliaments in Tripoli and the east. Both were backed by shifting coalitions of military factions and former rebels.
The unity government has been gradually establishing itself in Tripoli, displacing the self-declared administration that had been set up in the capital.
But it has failed to secure a vote of approval from the eastern parliament, or House of Representatives, amid opposition from hardline allies of Khalifa Haftar, the commander of the eastern military.
The hardliners say they are worried the military will not be protected under the new government, and have opposed a clause that would give it power over military appointments.
The military in the east has been making significant gains on the ground against Islamist and other opponents in Benghazi, Libya's second city.
It said on Thursday it was "fully ready for the battle of Sirte and was waiting for orders" from Haftar.
Witnesses told Reuters dozens of armored vehicles and ambulances had been mobilizing for the operation.
Reports and pictures have been circulating on social media in recent days that brigades from the western city of Misrata were also mobilizing for a campaign against Sirte.
No one from the military operations room in Misrata was immediately available to confirm the reports, but commanders from the city have previously said they intend to launch an offensive.
Brigades from Misrata have been militarily strong since playing a major role in the NATO-backed campaign to topple Muammar Gaddafi in 2011. Forces from Misrata abandoned ground operations against Islamic State in Sirte last year, but have continued to conduct air strikes over the city.
Eastern military officials said there had not been any coordination with forces in Misrata over a new campaign against Sirte.