ISIS in America: Militants Can Easily Buy Guns at U.S. Gun Shows, Islamic State Tells Its Fighters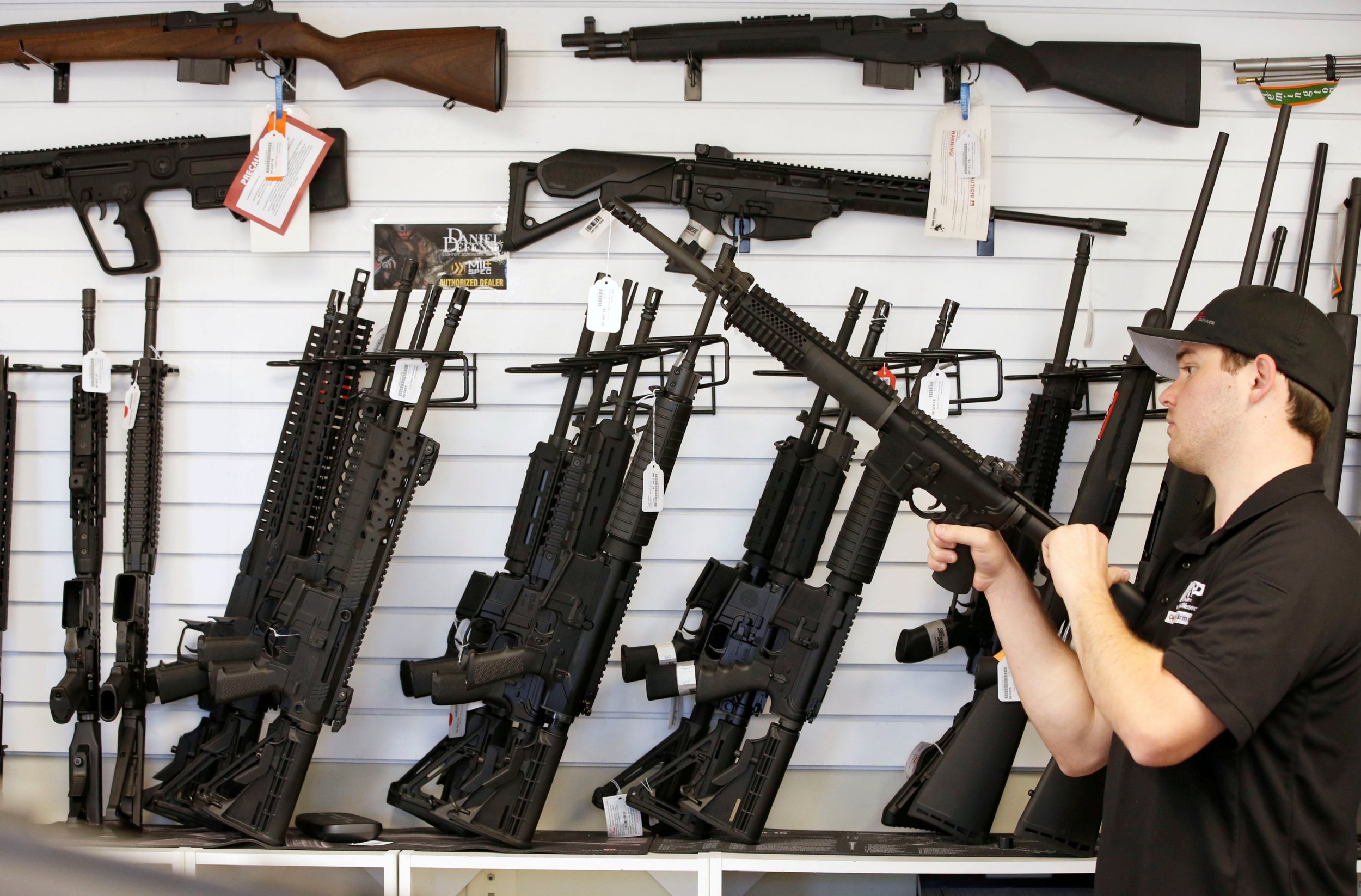 Need a weapon, and fast? The Islamic State militant group (ISIS) recommends you head to a gun show in the U.S.
In this week's edition of Rumiyah, the militant organization's propaganda magazine, ISIS published an article titled "Just Terror Tactics." Surfaced by The Washington Post and broken into sections, the story lays out tips for taking hostages, choosing targets and procuring firearms—the last of which "can be very simple depending on one's geographical location."
Related: ​Trump's army secretary nominee on guns: Citizens should have same weapons as government
The article details a few ways of getting guns, including raiding a hunting shop by "by ramming one's vehicle through the shop's door when it's closed" or ambushing its own "after some simple reconnaissance," and mentions gun shows.
"In most U.S. states, anything from a single-shot shotgun all the way up to a semi-automatic AR-15 rifle can be purchased at showrooms or through online sales—by way of private dealers—with no background checks, and without requiring either an ID or a gun license," the article reads. "And with approximately 5,000 gun shows taking place annually within the United States, the acquisition of firearms becomes a very easy matter."
Gun shows, or events devoted to the collection or use of firearms, have become a hotly debated topic in the U.S. in recent years. Although federally licensed gun sellers have to run background checks on potential customers, not everyone who sells guns—including some private sellers at gun shows—has to be licensed. Former President Barack Obama tried to change that with a 2016 executive order, but many guns rights advocates continue to say the so-called "gun show loophole" doesn't exist.
In any case, the recent Rumiyah article isn't the first time an extremist has noted the availability of firearms in the U.S. In 2011, an Al-Qaeda spokesman made a video talking about the ease of getting guns, Slate reported.
"In the West, you've got a lot at your disposal," Adam Gadahn said. "You can go down to a gun show at the local convention center and come away with a fully automatic assault rifle, without a background check, and most likely without having to show an identification card. So what are you waiting for?"
Senator Maggie Hassan (D-N.H.) mentioned last year that ISIS knows that its members can buy guns online and at shows, and former Maryland Governor Martin O'Malley has broached the subject, as well. During a 2015 presidential debate with Democratic rivals Hillary Clinton and Bernie Sanders, O'Malley said he wanted to see fewer polls and more principle when it came to gun control.
"When [ISIS] does training videos that say the easiest way to get a combat assault weapon in the United States of America is at a gun show, then we should all be waking up," he added.