ISIS Man Who Planned to Kill U.K. Prime Minister Told Police 'I Want to Do a Suicide Bomb'
An Islamic State militant group (ISIS) supporter who attempted to carry out a plot to kill U.K. Prime Minister Theresa May has been sentenced to life in prison.
Naa'imur Zakariyah Rahman, a 21-year-old Birmingham native who moved to north London, planned to bomb the gates of May's 10 Downey Street residence, kill her security guards and then assassinate the political leader herself. When soliciting the supplies for such an operation, he unknowingly contacted an undercover network run by the Metropolitan Police, MI5 and FBI. An operative met with Rahman last November and handed him a bag full of imitation explosives from a vehicle. Rahman took the bait and was arrested as he walked away.
Judge Charles Haddon-Cave, who serves on the Queen's Bench Division of the High Court of England and Wales and presided over the case, said he believed Rahman "would have carried out his attack" had he not been caught, according to BBC News.
"I am sure that at all material times Rahman believed the devices to be real and capable of causing serious harm," he added.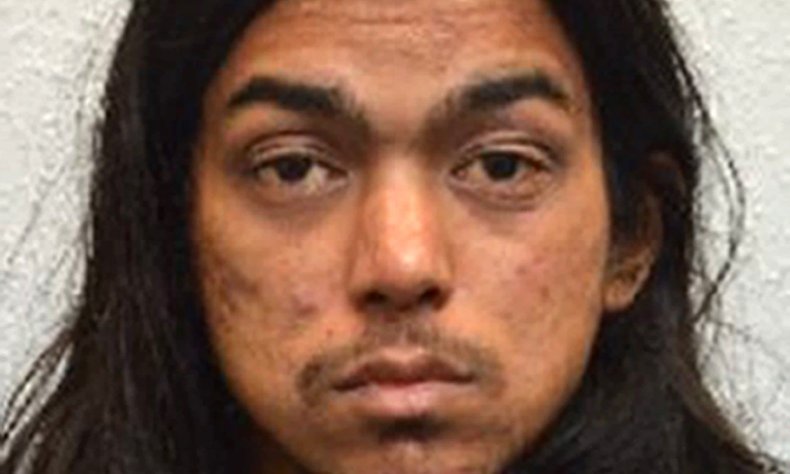 Rahman reportedly first drew the attention of authorities last summer when he himself alleged to police in July that he was being blackmailed, but never showed to a scheduled meeting on the issue. A month later, he was arrested on suspicion of sending illicit photos to underage girls, but was never charged. Authorities examined his phone, however, and picked up Islamist sympathies that reportedly grew following his uncle's death in a drone strike in Syria last June, after which he began searching for materials online in a quest that was intercepted by authorities.
"I want to do a suicide bomb on Parliament. I want to attempt to kill Theresa May," Rahman told an undercover officer posing as an ISIS handler, according to The Telegraph. "There are lorries here with big gas tankers, if a brother can drive it next to Parliament I will bomb."
Rahman reportedly cooked up a variety of methods to take down May, including a suicide vest, drone, improvised explosive device and poison. Nonetheless, he appeared to be set on either a knife or gun attack when he picked up the materials moments before his arrest last November. Rahman was found guilty last month of engaging in conduct in preparation of terrorist acts and, during his trial, pleaded guilty to engaging in conduct in assisting the preparation of terrorist acts after a "sponsorship" video that he filmed surfaced. He has been sentenced to life in prison with a minimum stay of 30 years for the first charge and six years to run concurrently for the latter.
The pre-sentencing report described Rahman as a "clever and cunning" individual with a potential to "operate below the radar to dreadful effect," as The Guardian reported. Metropolitan Police Deputy Assistant Commissioner Dean Haydon, who serves as the Senior National Coordinator for Counter Terrorism in the U.K., called Rahman "an extremely dangerous and determined individual" in a statement published Friday.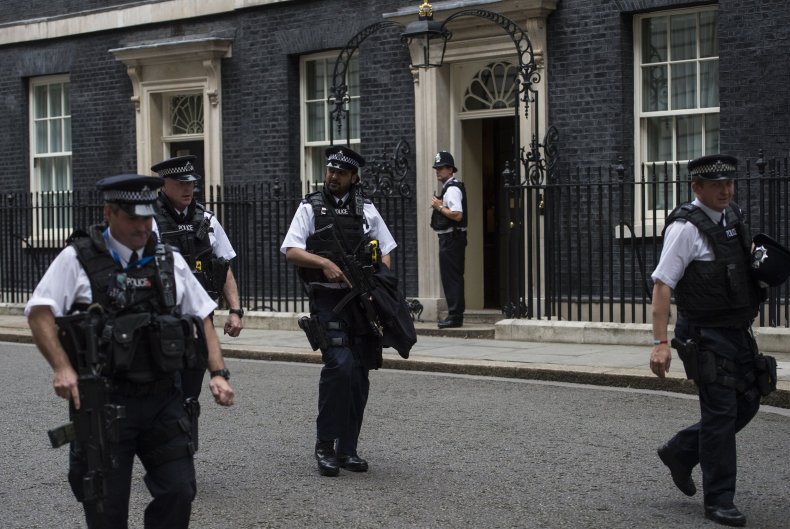 "Rahman's target was the Prime Minister but he had no qualms about killing innocent bystanders in the process of reaching her. In fact, at one point he told a covert counter terrorism officer that even if he could not reach the Prime Minister, he just wanted to strike fear into people," Haydon said. "This case demonstrates the strength of the cooperation between the UK's intelligence agencies and the FBI. As a result, we were able to disrupt Rahman's plans and ensure that a terrorist attack was prevented."
As a member of the U.S.-led coalition against ISIS in Iraq and Syria, the jihadis have targeted the U.K. in revenge for the losses they have incurred on the battlefield. Last year, the U.K. was hit by three deadly ISIS-inspired attacks that killed up to 35 people and injured more than 150 more, as well as a metro bombing that injured about 30 passengers. Two weeks ago, a man was arrested on suspected terrorism charges after he injured pedestrians and cyclists before crashing his car into the gates of the U.K. parliament building in London.
ISIS Man Who Planned to Kill U.K. Prime Minister Told Police 'I Want to Do a Suicide Bomb' | World