ISIS Members From Europe Can't Get Jobs When They Return Home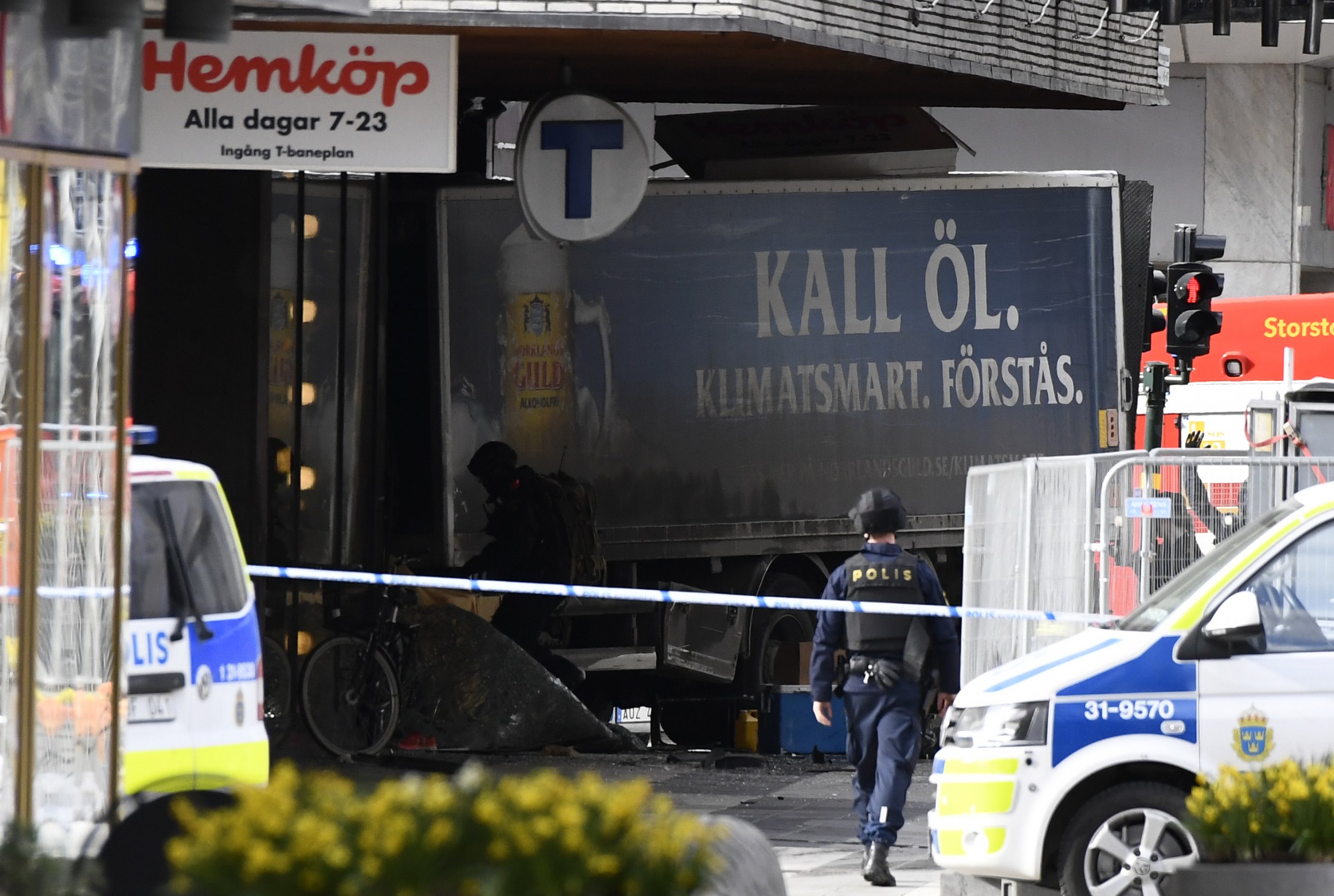 The first thing an employer will ask about a resume is any gaps between jobs. But they probably wouldn't suspect that an applicant for a certain role who seems to have been unemployed for a few years was busy fighting for the Islamic State militant group (ISIS).
Jihadis returning to their home countries in Europe are now finding out the hard way, and many cannot get a job as they try to reintegrate into western society.
Swedish daily newspaper Expressen interviewed former jihadis about life after ISIS and they discussed the challenges of finding work. As many as 150 have returned to the Scandinavian country to try and rebuild their lives.
"I just want to forget everything," Walad Yousef, a 27-year-old returning fighter, told the newspaper. "I apply for a lot of jobs, but I can't get any because my pictures are out there."
Yousef had posted images of himself in Syria on Facebook, posing at a training camp with a Kalashnikov, and encouraging friends to join him. He returned to Sweden and said he had only gone to Syria to help civilians in the eastern city of Raqqa, where ISIS has beheaded several western hostages.
Another returning member said that life under ISIS was "not what I thought" while others said they had only traveled to help civilians affected by the Syrian war.
Employers fear that returning fighters may commit attacks or help others to commit attacks and do not wish to be associated with them, said another returnee who has changed his name to Yousef.
"You in the media have scared them. I do not know why they are afraid," said a jihadi from the southern city of Malmo of the fears that employees and civilians had of returning foreign fighters.
Another refused to speak to Expressen and give his real identity as he said he has "enough problems" finding employment in the country.
Others said they had no idea why their names were on leaked ISIS records. "That's very strange. Anyone can say they're me," said an unnamed returnee. "I mean, it's war. Maybe someone recommended me. I don't know."
Many live at home with their relatives or their friends as they cannot afford accommodation after returning and many have changed their names.
One of the jihadis named in the Expressen investigation is Bherlin Dequilla Gildo, a 39-year-old from Malmo, a jihadi who posed with the corpse of a Syrian regime soldier. A man answered at his address but said no one was there with that name. But he is back in Sweden, the newspaper says. One of Gildo's associates who fought alongside him said "he can do anything. Even I am afraid of him."
Sweden is one the best countries for a foreign fighter to return if they want to reintegrate. It is trialling a rehabilitation programme that gives Swedish extremists housing, employment, education and financial support. Anna Sjöstrand, the municipal coordinator against violent extremism in the city of Lund, said in October 2016 that it is much cheaper to reintegrate someone than to abandon them.
It is unclear if the trial will be rolled out nationwide or how former jihadis are to be reintegrated into the job market when they face such an obvious stigma after being ISIS members.
The country suffered only its second radical Islamist attack in April when an Uzbek national plowed a truck into civilians on a busy shopping street in central Stockholm. The attack left five people dead. Authorities arrested the driver and said he had sympathies with ISIS. ISIS did not claim the attack, but it generally does not take responsibility for attackers who are captured alive.
Returning fighters are a problem across the West—security services in Europe and the U.S. are concerned that their nationals will return home to carry out attacks as ISIS's caliphate continues to crumble in Iraq and Syria.
More than half of Britain's 800 foreign fighters have returned home. For the U.S., only a few have returned home with a much lower travel rate to Syria and Iraq. Former FBI Director James Comey said in 2016 that just 250 Americans had attempted to go or have gone to Syria. Almost 7,000 have traveled to Iraq and Syria as a whole from the West.