ISIS Members Fleeing Raqqa 'Emaciated, Malnourished and High on Drugs,' U.S. Coalition Says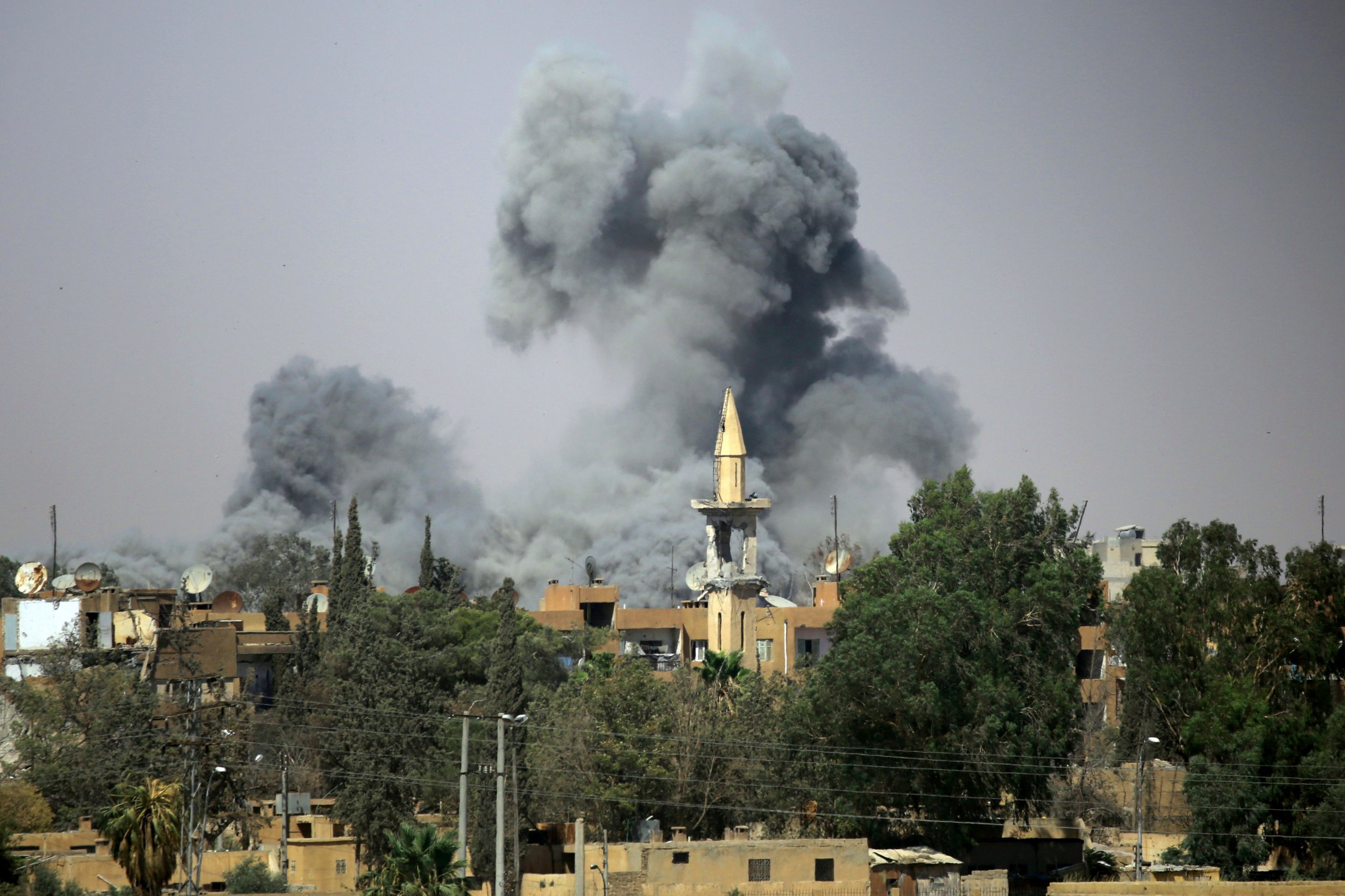 Fighters for the Islamic State militant group (ISIS) fleeing their eastern Syrian stronghold of Raqqa are "emaciated," "malnourished" and plied high on drugs, according to the U.S.-led coalition.
Speaking about the poor condition of the jihadist group's fighters in a Baghdad phone briefing with reporters, Col. Ryan Dillon said in recent days new reports have surfaced of ISIS militants in terrible condition as they emerge from the city that a Kurdish-Arab coalition has held under siege for two months.
Dillon said the jihadist group had laid down an extensive network of tunnels under Raqqa to launch counter-attacks against coalition-supported ground forces. In a counter-attack on Monday and Tuesday using the tunnels, the Kurdish-Arab fighters captured several ISIS militants alive, while others surrendered.
"Many of them [were] pocked with needle tracks from what is assessed as amphetamines they used to maintain their murderous fervor," he said.
The coalition-led forces judged that the narcotic the jihadists were using to be amphetamines, a drug regularly linked with the group. Many observers have suggested that the group's fighters are addicted to Captagon, a pill that they believe makes them invincible before an attack.
But a recent report published by a top European narcotics expert dispelled the myth, saying that the small white tablet is not the "magic potion" it is reported to be. It said Captagon is just a "street name" for amphetamine or speed and that Captagon has for years ceased to contain fenethylline, which made it unique to other amphetamines.
Dillon said "the fact that they are using some sort of drugs to keep them alert and to keep them going is some telling signs of their desperation."
He continued to discuss the subject of their malnourishment: "As water turns off, as the ability for food to, you know, come in and out of these cities—it makes it very, very difficult to sustain oneself."
The spokesman said that the numbers of U.S. personnel in Iraq and Syria remained at 5,200 and just over 500 respectively.
The Kurdish-Arab coalition has made significant progress in the battle to liberate the city that has operated as ISIS's de facto capital since July 2014, seizing around half of its neighborhoods, a quicker success than the nine-month Iraqi operation to recapture the northern Iraqi city of Mosul.
The forces, supported by U.S. air power and special forces, launched their offensive to liberate the city on June 6. ISIS fighters have slowed the offensive with sniper fire, booby traps and suicide car bombs.
ISIS continues to control the eastern Syrian cities of Deir Ezzor and Mayadin, as well as the lawless borderlands that connect Iraq with Syria, but the loss of Raqqa as well as Mosul—the group's two greatest prizes in Syria and Iraq respectively—would mark an ideological defeat as well as a territorial one for the group.