ISIS Militant 'Kills His Own Mother' in Public Raqqa Execution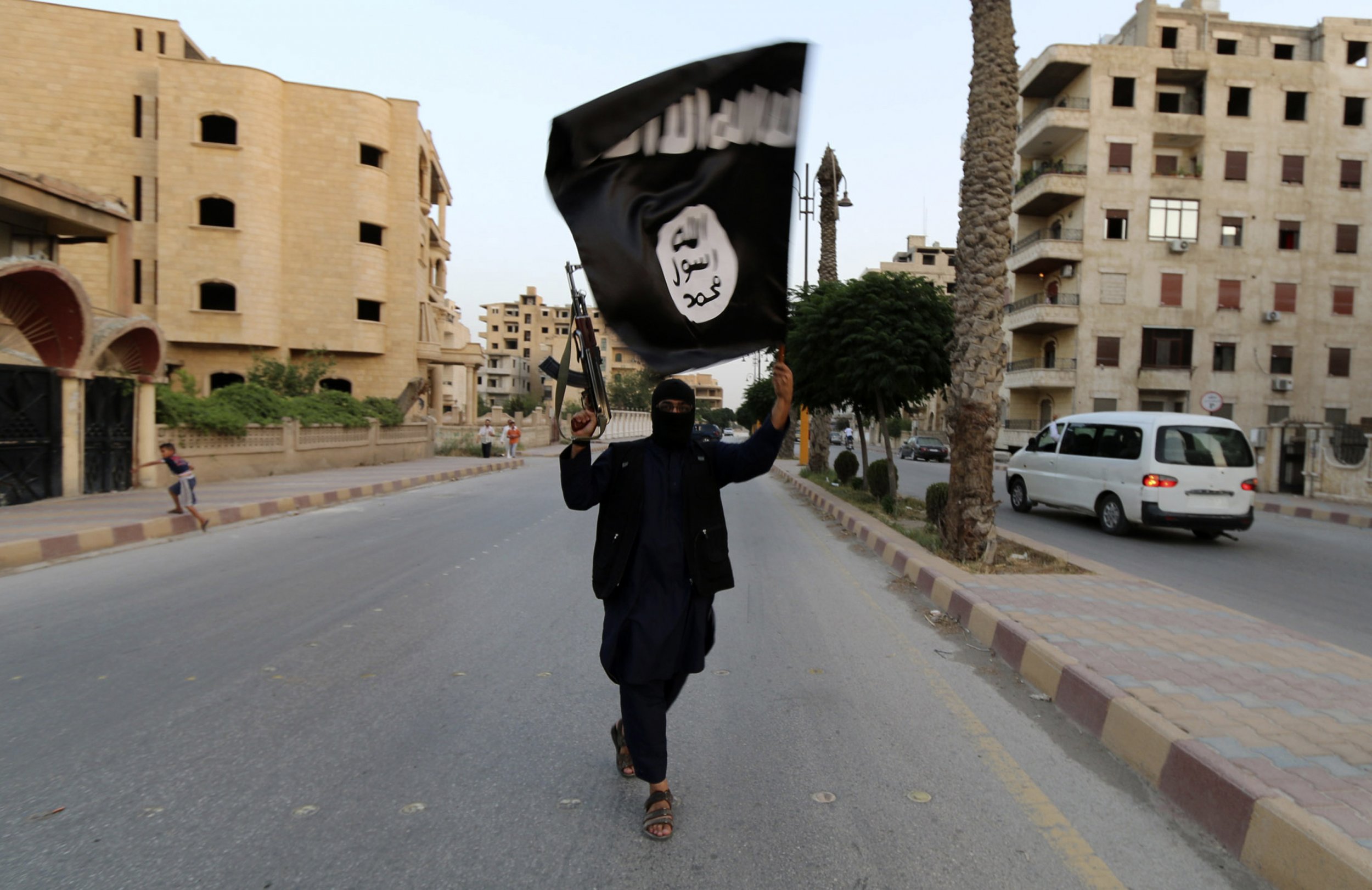 A member of the Islamic State militant group (ISIS) killed his own mother in a public execution in the city of Raqqa on Thursday, according to activists.
The U.K.-based Syrian Observatory for Human Rights (SOHR), which monitors the Syrian civil war using a wide network of sources on the ground, and Raqqa is Being Silently Slaughtered, an activist group inside the ISIS-held city, both reported the execution.
Ali Saqr, 20, reportedly killed his 45-year-old mother Leena Al-Qasem "for apostasy" in front of an audience of hundreds of people outside a post office building where she was employed in the city.
SOHR activists reported that she was killed under the pretext of "inciting her son to leave the Islamic State and escaping together to the outside of Al-Raqqah, and that the coalition will kill all members of the organization," in reference to the U.S.-led anti-ISIS coalition conducting air strikes on the group in Syria and Iraq.
Activists reported that after Al-Qasem persuaded her son to leave the city, he identified her to the group who subsequently arrested her. It is unclear whether Saqr shot her dead on the group's orders or of his own volition.
ISIS follows a radical strand of Sunni Islam and is known for its brutality, conducting mass shootings, burnings, beheadings and throwing people from buildings. Since the group overran large swathes of Syria and Iraq from June 2014 onwards, Raqqa has been identified as the group's de-facto capital of its self-proclaimed caliphate.
Elsewhere, a coalition air strike critically wounded group spokesman Abu Muhammad al-Adnani in the western Iraqi province of Anbar, the Iraqi joint operation command said on Thursday. Their statement said he lost "a large amount of blood" after two missiles hit one of the group's safe houses near the town of Barwana.
ISIS Militant 'Kills His Own Mother' in Public Raqqa Execution | World