ISIS Militants Behind Paris Attacks Killed in Raqqa: Pentagon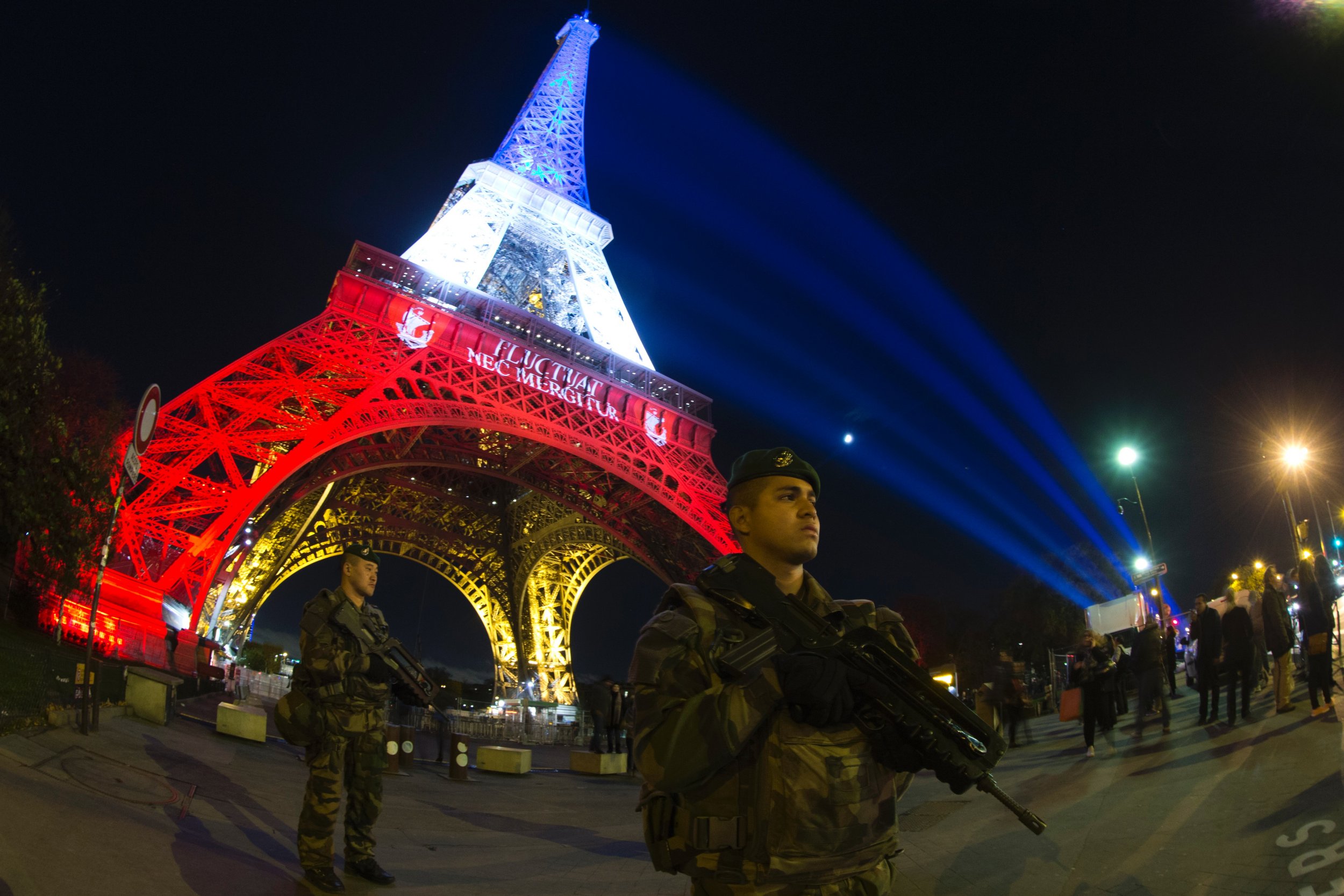 A U.S.-led coalition airstrike killed three Islamic State militant group (ISIS) leaders earlier this month, including two who were involved in the facilitation of the Paris attacks, the Pentagon confirmed on Tuesday.
Pentagon Press Secretary Peter Cook confirmed the targeted killings in a statement. He identified the two militants who had facilitated the coordinated ISIS attacks in Paris as Salah Gourmat and Sammy Djedou.
The third ISIS leader killed in the December 4 strike was named as Walid Hamman, a suicide attack planner convicted in absentia in Belgium for a disrupted extremist plot in 2015.
"The three were working together to plot and facilitate attacks against Western targets at the time of the strike," Cook said, adding that they were killed in the Syrian city of Raqqa, the de-facto capital of the group's self-proclaimed caliphate. All three were members of a network overseen by Tunisian ISIS fighter Boubaker al-Hakim, whom the U.S.-led coalition killed in an airstrike last month.
Cook did not provide the fighters' nationalities or ages but said Gourmat and Djedou were close associates of Abu Mohammad al-Adnani, the former ISIS spokesman and external operations strategist whom the U.S.-led coalition killed in an airstrike in August.
Adnani had presided over a secretive branch of ISIS known as the Emni, which plotted attacks across the world and is believed to have struck in both Paris and Brussels. He also inspired several attacks by individuals in Europe and the U.S. with at least two audio messages that called for supporters to strike on their home soil.
The ISIS cell in Paris consisted of suicide bombers and gunmen who attacked cafes, bars, a concert hall and France's national football stadium, leaving 130 people dead in November 2015.
French authorities cornered and killed the ringleader of the network, Abaaoud Abdelhamid, in a St. Denis apartment several days after the assault.
As well as targeting the extremist group's financial operations and military assets in Iraq and Syria, the U.S.-led coalition has continued its efforts to track down and assassinate senior ISIS members involved in plots to target the West. ISIS has suffered heavy territorial losses but retains control of its two largest prizes, Raqqa in Syria and Mosul in Iraq, as well as areas of the ancient Syrian city of Palmyra.