ISIS Has Massacred Hundreds of Civilians and Officers Around Mosul: U.N.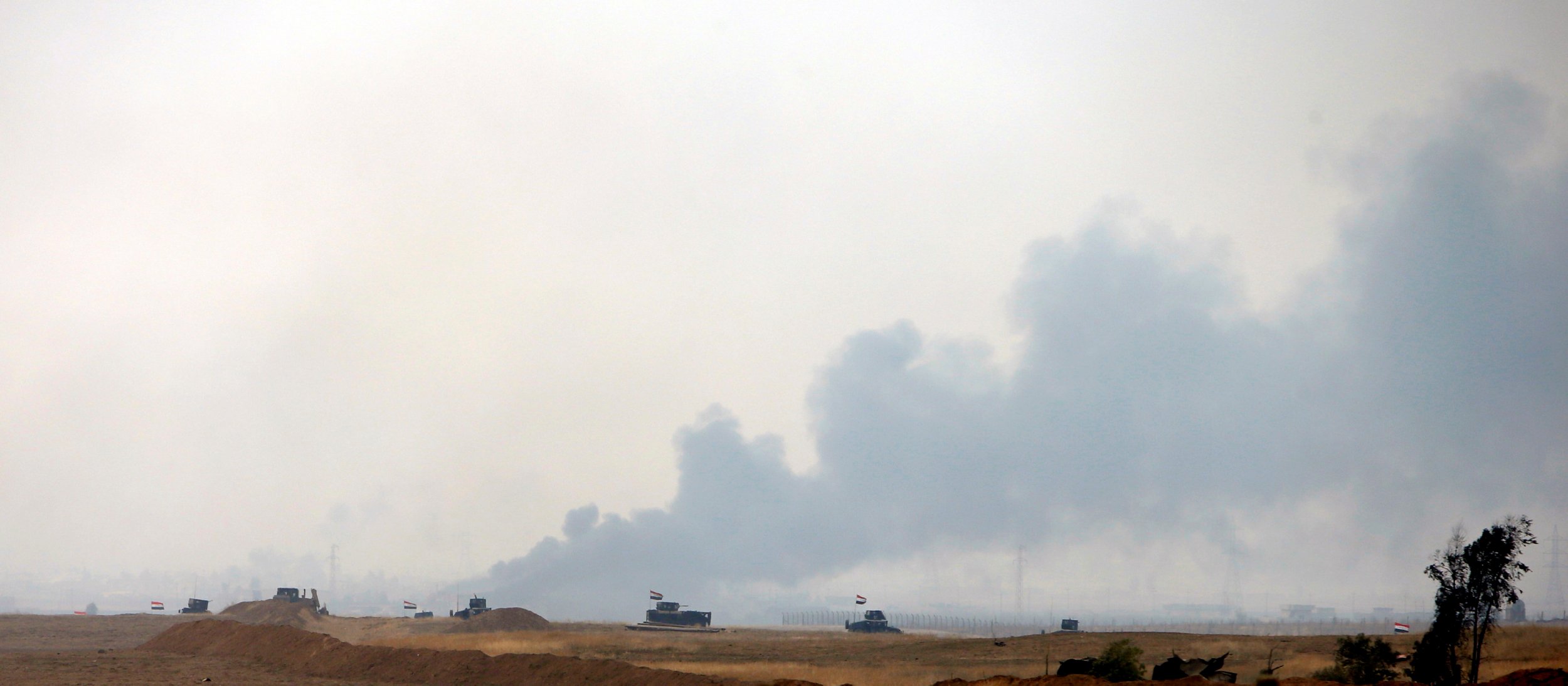 Islamic State militant group (ISIS) fighters have reportedly massacred scores of people around its Iraq stronghold of Mosul in the past week, U.N. human rights spokesman Rupert Colville said Tuesday, citing preliminary information from sources in the area.
Sunday, ISIS reportedly killed 50 former police officers being held in a building outside Mosul, and last Thursday Iraqi security forces discovered the bodies of 70 civilians in houses in Tuloul Naser village south of Mosul, Colville said.
"The bodies had bullet wounds, but it is not known for sure at this point who was responsible for the killings," he said.
In Safina village, about 30 miles south of Mosul, 15 civilians were killed and their bodies thrown into the river in an attempt to spread fear, and six men, apparently relatives of a tribal leader fighting against ISIS, were tied to a vehicle and dragged around the village.
"The six men were also allegedly beaten with sticks and gun butts. It is not clear what happened to them subsequently," he said.
ISIS fighters had also reportedly shot dead three women and three girls and wounded four other children, allegedly because they were trailing 100 meters behind during a forced relocation from Rufeila village.
"The victims were lagging behind because one of the children had a disability. She was apparently amongst those shot and killed," Colville said.
The sources of the information included civilians and established sources in northern Iraq that the U.N. had used in the past.
"It's a mix of sources, and obviously some of them we can't even come close to identifying, or even the locations, for protection reasons, particularly for those in areas that are still held by ISIL, and in other cases there's a major battle (going on)."
Some reports came from Iraqi government sources but also needed verification, he said.
"We very much fear that these will not be the last such reports we receive of such barbaric acts by ISIL," Colville said, adding that the U.N. human rights office was urging Iraqi government forces and their allies not to take revenge on civilians and to treat ISIS fighters in accordance with the law.
The U.N. was also concerned about evictions of hundreds of displaced people in Kirkuk following a surprise ISIS attack there, which Colville said could "significantly complicate the already alarming situation of mass displacement in the region".