ISIS, Facing Last Stand Against U.S., Claims New Zealand Shooting Is Beginning of Global War Against Muslims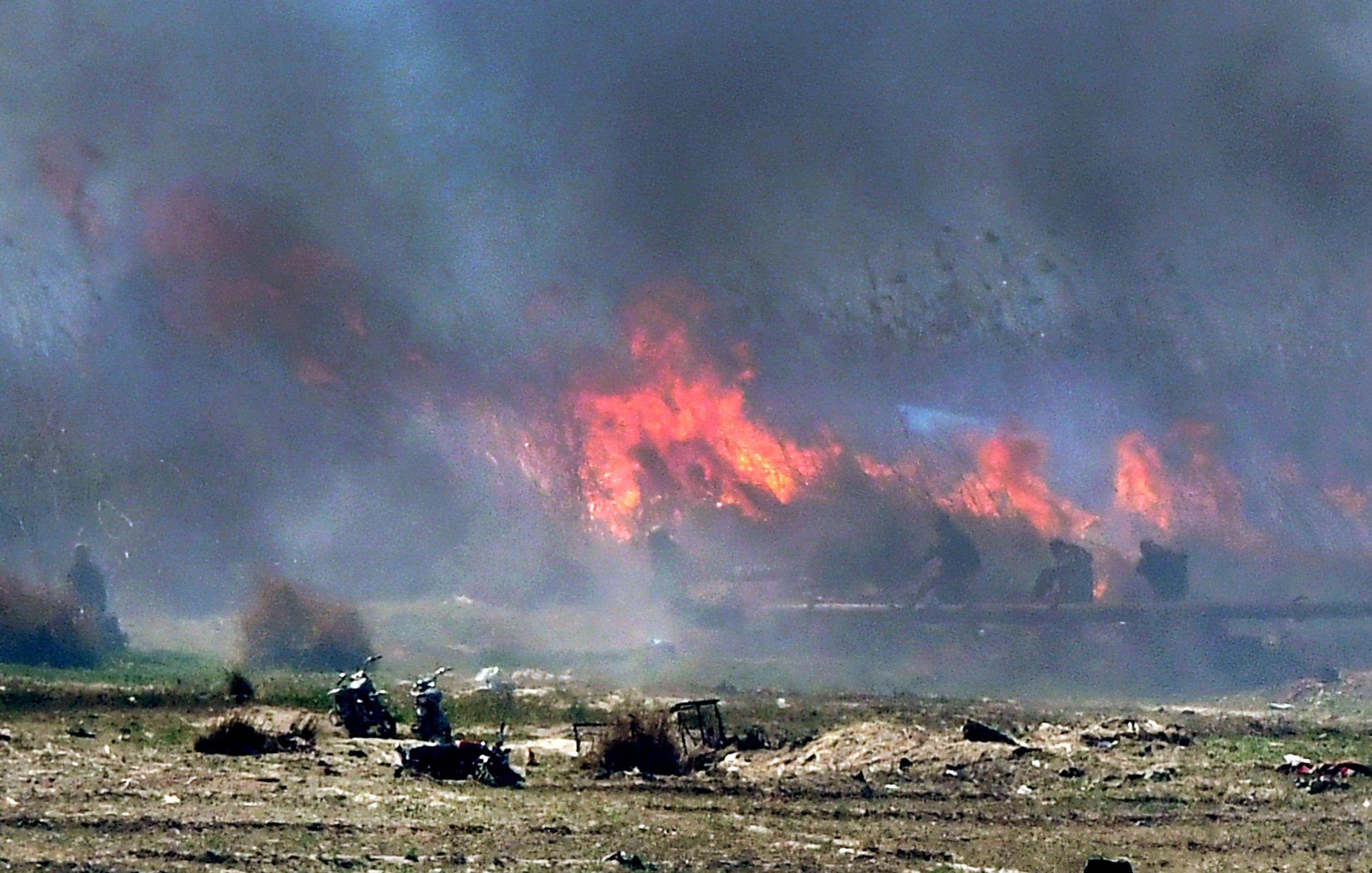 The Islamic State militant group (ISIS) has released a new audio message amid the jihadis' last stand against the United States-backed Syrian Democratic Forces in Syria's far east.
In a nearly 45-minute-long recording entitled "He Was Sincere toward God, so God Fulfilled His Wish," ISIS spokesperson Abu Hassan al-Muhajir spent more than 20 minutes preaching, before railing against the U.S., which he referred to as "the enemy of Islam," and other "crusader" states supporting the Syrian Democratic Forces in their final push against the group's last position in the village of Baghuz, Deir Ezzor province. Muhajir then warned Muslims worldwide of the consequences of ignoring the group's call to join the so-called caliphate.
Muhajir directed listeners' attention toward the "massacre that occurred at the two mosques in crusader New Zealand," where a gunman professing white nationalist views killed up to 50 people attending Friday prayers in the city of Christchurch.
The speaker accused world governments of shedding "crocodile tears over the victims" and warned that such countries "discriminate against Muslims and their rights." He advised followers to "not be fooled by their lies" and that they would face such attacks "all across the world."
Newsweek subscription offers >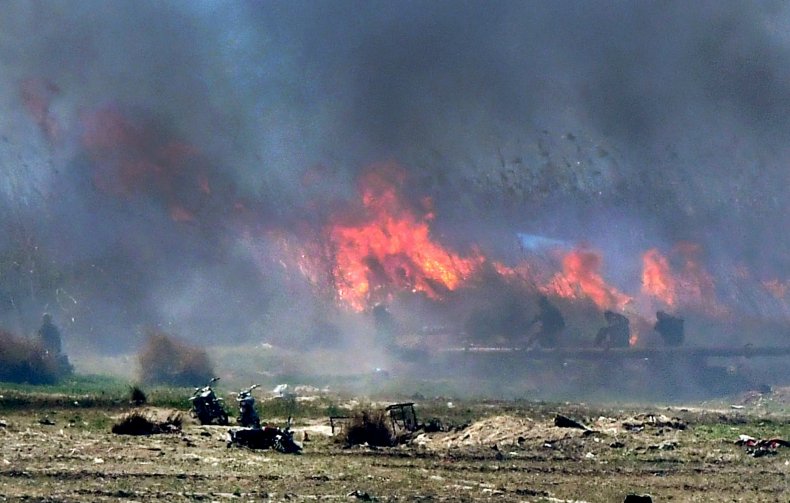 Despite the clear appeal for support in Baghuz, Muhajir maintained that "the [Islamic] State has won." He mocked apparent contradictions in reports presented by President Donald Trump's administration, which has declared ISIS "defeated," and Army General Joseph Votel, head of the U.S Central Command, who told Congress last week that the anti-ISIS fight was "far from over."
White House national security adviser John Bolton, who Muhajir also called out by name, defended Trump in an interview Sunday with ABC News, arguing that "the president has been, I think, as clear as clear can be when he talks about the defeat of the ISIS territorial caliphate."
"He has never said that the elimination of the territorial caliphate means the end of ISIS in total," Bolton added. "We know that's not the case. We know right now that there are ISIS fighters scattered still around Syria and Iraq, and that ISIS itself is growing in other parts of the world. The ISIS threat will remain."
Newsweek subscription offers >
The U.S. military mission in Syria was officially limited to defeating ISIS, but Bolton and other officials have pushed the Trump administration toward committing more to battle Iranian influence and overthrowing Syrian President Bashar al-Assad, whom the previous administration attempted to depose via support for insurgents. The Syrian leader has since regained much of his country with the help of Russian and Iranian assistance.
The Syrian armed forces and its allies have staged their own, parallel campaign against ISIS west of the Euphrates river that divides the two fronts.
ISIS, Facing Last Stand Against U.S., Claims New Zealand Shooting Is Beginning of Global War Against Muslims | World