Where Will ISIS Go Next? Islamic State Group Militants, Fleeing Iraq and Syria, May Move to Libya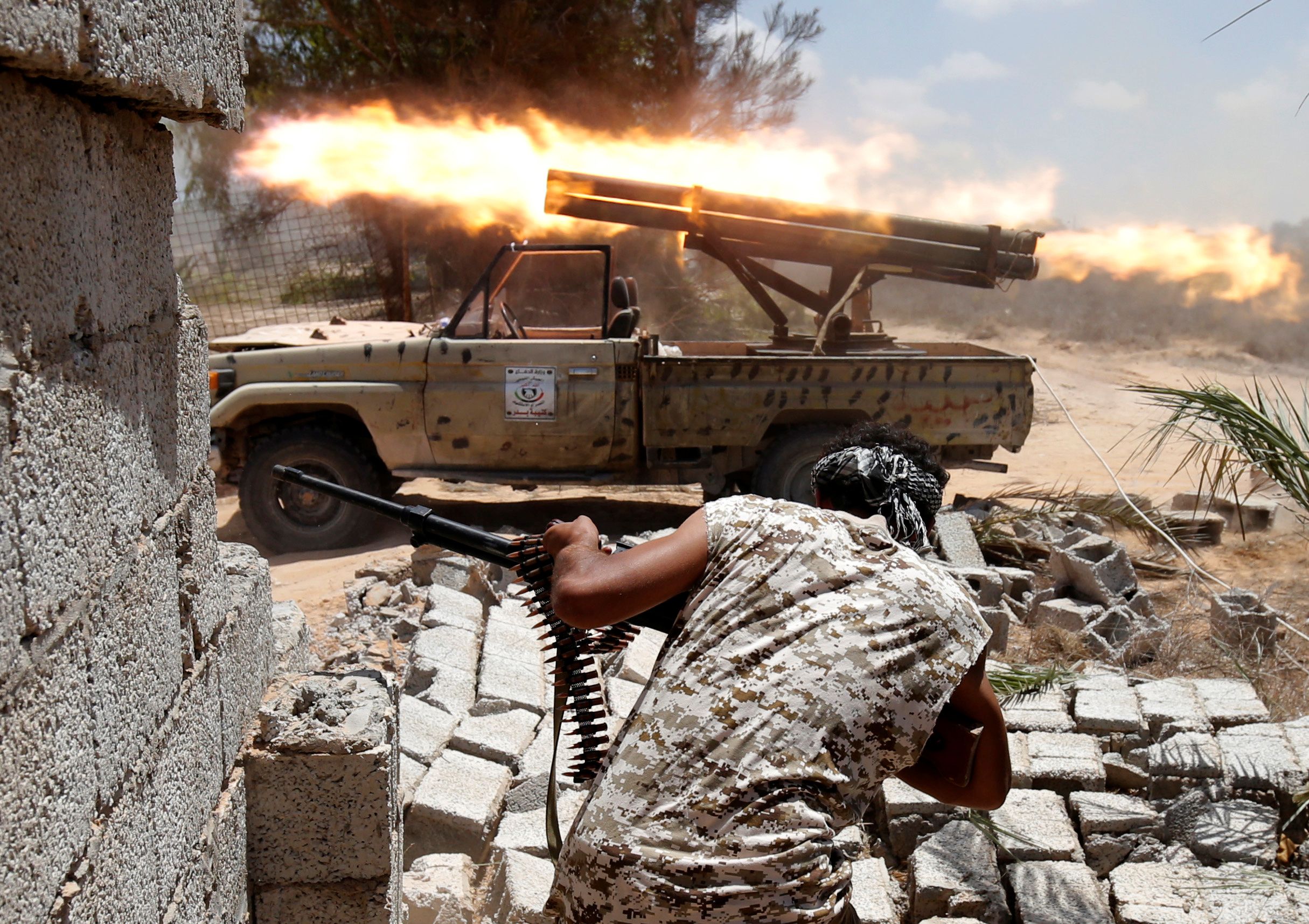 The Islamic State group, also known as ISIS, may regroup in war-torn Libya after facing major territorial losses in Iraq and Syria. Defense officials have said the hardline Sunni Muslim militants are considering moving their de facto headquarters to Libya.
ISIS has benefited from chaos before: Its rise in Iraq and Syria was largely assisted by ongoing conflicts in both nations. The jihadist group, which originated from al-Qaeda in Iraq, has since been beaten back by a number of local and international forces, pressuring the militants to reconsider the boundaries of their so-called caliphate in the Middle East.
ISIS established pockets of territory in Libya after a number of Islamist rebel groups, who participated in the 2011 NATO-backed uprising against longtime leader Muammar el-Qaddafi, pledged their allegiance to ISIS' global jihadist network. They faced a major setback when a U.N.-led offensive last year diminished ISIS' territory and ousted them from their stronghold of Sirte. The U.S. has conducted airstrikes against the jihadists in Libya, killing an estimated 80 fighters in the final days of former President Barack Obama's administration in January. As the U.S. and other international powers focused on defeating ISIS in their heartlands of Iraq and Syria, however, the jihadists reportedly established a presence in Libya's remote south.
"The instability in Libya and North Africa may be the most significant near-term threat to U.S. and allies' interests on the continent," Gen. Thomas D. Waldhauser, head of the Pentagon's Africa Command, told a Senate panel last month, according to the The New York Times. "Even with the success of Sirte, ISIS-Libya remains a regional threat with intent to target U.S. persons and interests."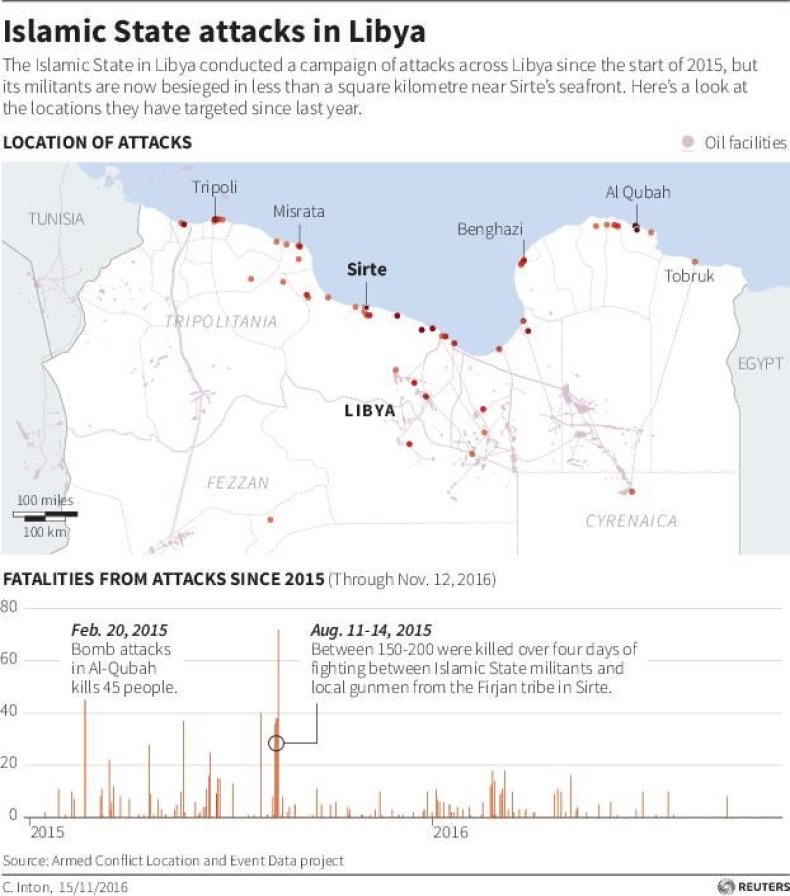 "We must carefully choose where and with whom we work with to counter ISIS-Libya in order not to shift the balance between factions and risk sparking greater conflict in Libya," he added.
The U.N.-sponsored government, known as the Government of National Accord and based in Tripoli, is not the only entity claiming control of the embattled nation. In the east, military leader Khalifa Hifter has taken the reins of the Libyan National Army and begun his own war against Islamist militants. Locally, he has enjoyed the political backing of the Tobruk-based parliament and an interim government located in the city of Beida. Abroad, he has received support from neighboring Egypt and has sought Russia's blessing.
The poor security situation and lack of stability have left fertile ground for ISIS in Libya, which Chadian Brig. Gen. Zakaria Ngobongue, a senior counterterrorism official, called "a powder keg." Last month, Libyan defense officials estimated that there were only about 200 or so ISIS militants visibly active in pockets scattered into the desert by airstrikes, according to Reuters. But the militants' flight from their final Iraqi stronghold of Mosul, along with the triple threat of U.S., Russia and Turkey-backed forces in Syria, could boost the number of jihadists gathering in the North African country.