On ISIS, Obama Will Muddle Through for Another Year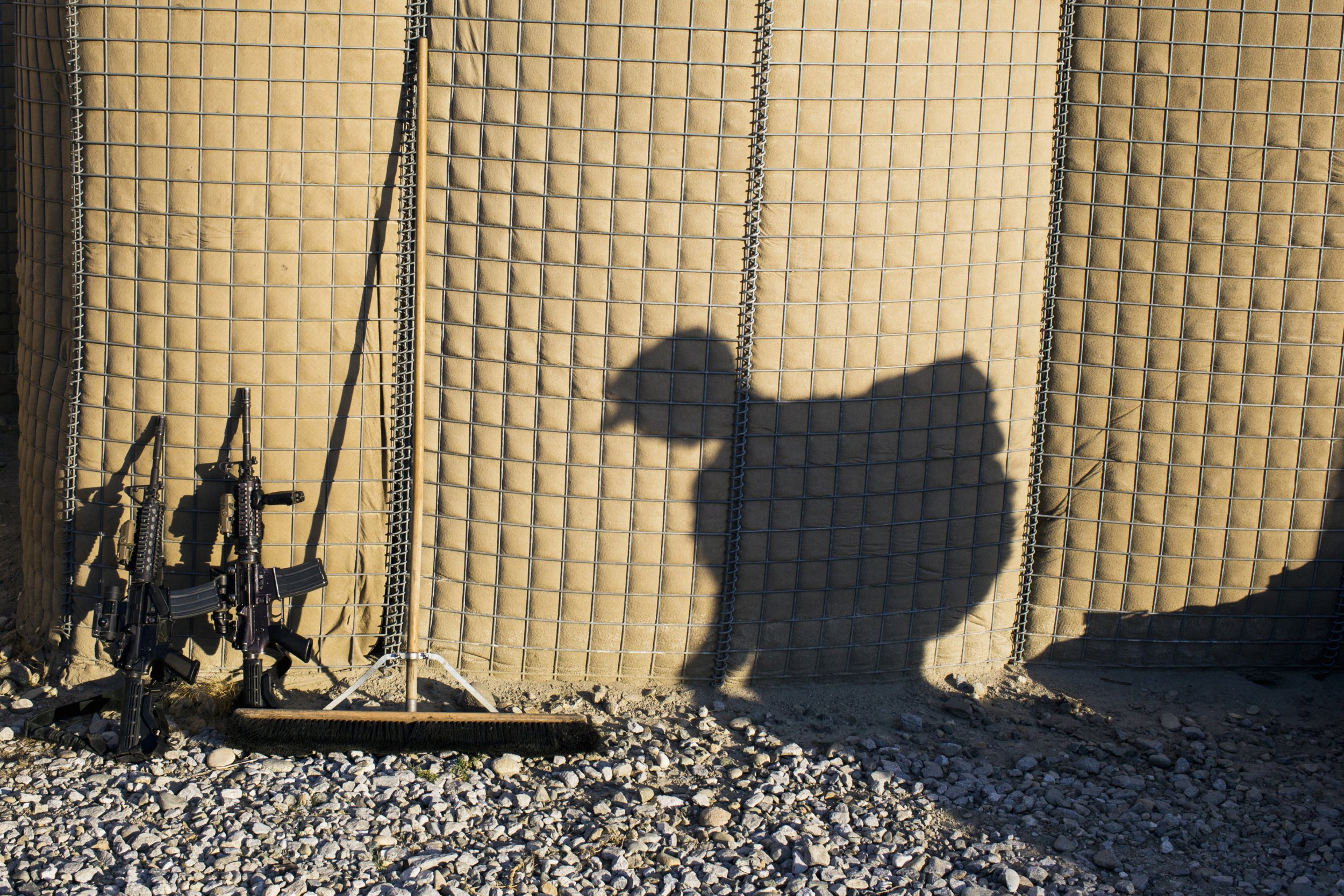 It was January 25, 2009, I received a phone call from the White House. The operator said that the president of the United States was on the line, wanting to speak to my boss, Bruce Riedel. As soon as I alerted Bruce, he had a good feeling what the call was about. The United States was losing the war with the Taliban and Al-Qaeda, and Afghanistan was on the verge of collapse. U.S. strategy toward Afghanistan and Pakistan was in urgent need of a review, and President Barack Obama was told that there was no better South Asia and terrorism expert in town to lead it than Bruce.
Obama knew that an Afghanistan-Pakistan review would almost surely recommend an increase in U.S. troops which he wasn't excited about. Having just pledged to the American people to end the wars in Iraq and Afghanistan and focus on economic challenges at home, sending more American soldiers to Afghanistan was neither his preference nor on his political agenda. But he had no choice. South Asian security and the fight against the enemy that struck on 9/11, killing more than 3,000 Americans were both on the line. As for Bruce, he was done with government service, having served more than 30 years in the intelligence community, advising four different presidents on South Asia and the Middle East. But he had no choice either. He couldn't decline the president's request.
That the new strategy ultimately did not lead to success in defeating the Taliban or stabilizing Afghanistan is beside the point. What mattered then was that the president realized that U.S. strategy was not working and needed an overhaul. Obama rightly assessed that staying the course would have been detrimental to the future of the global counterterrorism campaign.
Today, we find ourselves in the same predicament with U.S. strategy against ISIS—desperately in need of a comprehensive review. Like the Taliban and Al-Qaeda in 2008, ISIS is making gains and its threat is growing. Despite thousands of coalition and, more recently, Russian airstrikes against its fighters in Iraq and Syria, the movement has been able to organize its assault forces, advance, and overrun local enemy units on multiple fronts. Furthermore, its control and acquisition of new territory in Syria, Iraq, Libya, Yemen, and Egypt, as well as its influence and appeal in regions outside the Middle East including Europe, Africa and Asia have expanded. Its daring and sophisticated terrorist attacks over the past year in three different continents show how far we still are from putting a dent in the movement's capabilities (if its involvement in the recent downing of the Russian airplane is confirmed, the attack would be the worst on civil aviation since 9/11).
Absence of new thinking and honest self-evaluation in the White House, things could and probably will get much worse in Iraq and Syria (a proposition that has been tested over and over again in the past four years), allowing sectarian conflicts to fester, the refugee crisis to reach catastrophic levels, and ISIS, in particular, to thrive and gradually pose a more serious security and terrorism threat to key U.S. regional partners and allies and possibly to the U.S. homeland and Western societies.
The good news is that the administration is fully aware that an ISIS strategy review is long overdue. The bad news is that the president is not likely to make any drastic changes to his strategy in his remaining time in office. His top military advisors, Secretary of Defense Ash Carter and Chairman of the Joint Chiefs of Staff Gen. Joseph F. Dunford Jr. might be saying otherwise, recently calling for adjustments that entail placing greater emphasis on the Syrian city of Raqqa (the de-facto capital of ISIS's state) and the Iraqi city of Ramadi. Yet none of those changes are strategic in nature.
Such resistance by Obama and his team to a full reexamination of U.S. strategy should be properly understood. It all starts with timing, which is the biggest complicating factor. It is a little too late for Obama to launch his own comprehensive review of not just ISIS but Middle East strategy overall. If it isn't obvious by now, fixing the ISIS problem the right way so that another more extreme version of the group doesn't emerge later means finally addressing the underlying conditions that have given birth to ISIS, which, unfortunately, is everything that has ailed the Middle East for decades—bad economics and failed governance. And if that's not challenging enough, those problems can only be addressed by the people of the region themselves. Sure Washington can nudge and assist, but for this historic transition to succeed, the Middle East has to take charge. It won't work any other way. The U.S. misadventure in Iraq has made that painfully clear.
But it's not just time that's not on Obama's side. Should he task his national security team to do a review, like he did in 2009, his political rivals will almost surely pounce on him (which will be neither new nor surprising for him), and the Republicans will spin his decision in ways that could be damaging to a legacy that he is working so hard to protect. And because this is presidential election season, Republican attacks will matter and sting more than at any other time during his tenure. If engineered smartly, these attacks could hurt the chances of the Democratic Party to win the presidency by swaying independent voters. Finally, Obama would also have to contend with the possibility that he might not see significant results of the review before he goes, and worse, his successor, even if it is fellow Democrat Hillary Clinton, is more than likely to scrap his recommendations and start all over again.
There is an alternative, but it is the least likely one. To minimize political risk and give the reassessment process more time to finish, Obama could commit to creating a bipartisan review of the U.S. Middle East strategy that could potentially deliver stronger and more credible recommendations to his successor. A useful model is the bipartisan Middle East strategy task force at the Atlantic Council that is chaired by former Secretary of State Madeleine Albright and former National Security Advisor Steve Hadley. The effort, which started earlier this year and continues to meaningfully involve political and civil society leaders and experts from the Middle East, ultimately seeks to produce practical recommendations on U.S. Middle East policy. Obama could do something similar on a governmental level and essentially begin a process that would set the conditions for future success. Yet as ideal as it sounds, bipartisan or not, there still is no guarantee that the next president would not go their own way when they assume office.
The least desirable but most likely option for the year ahead is crisis management (or "muddling through," as it is often called). This means that Obama will stay the course that has not even managed to degrade ISIS. The hope is that he can hand this crisis from hell over to his successor in no worse shape than it currently is. The biggest priority for Obama now and until he leaves is to end the civil wars in Iraq and Syria, which would help drain the poison of ethnic animosity and sectarian hatred in the region. But if recent trends in the region are any indication, it will be extremely hard.
Bilal Y. Saab is Senior Fellow for Middle East Security at the Atlantic Council's Brent Scowcroft Center on International Security.
On ISIS, Obama Will Muddle Through for Another Year | Opinion