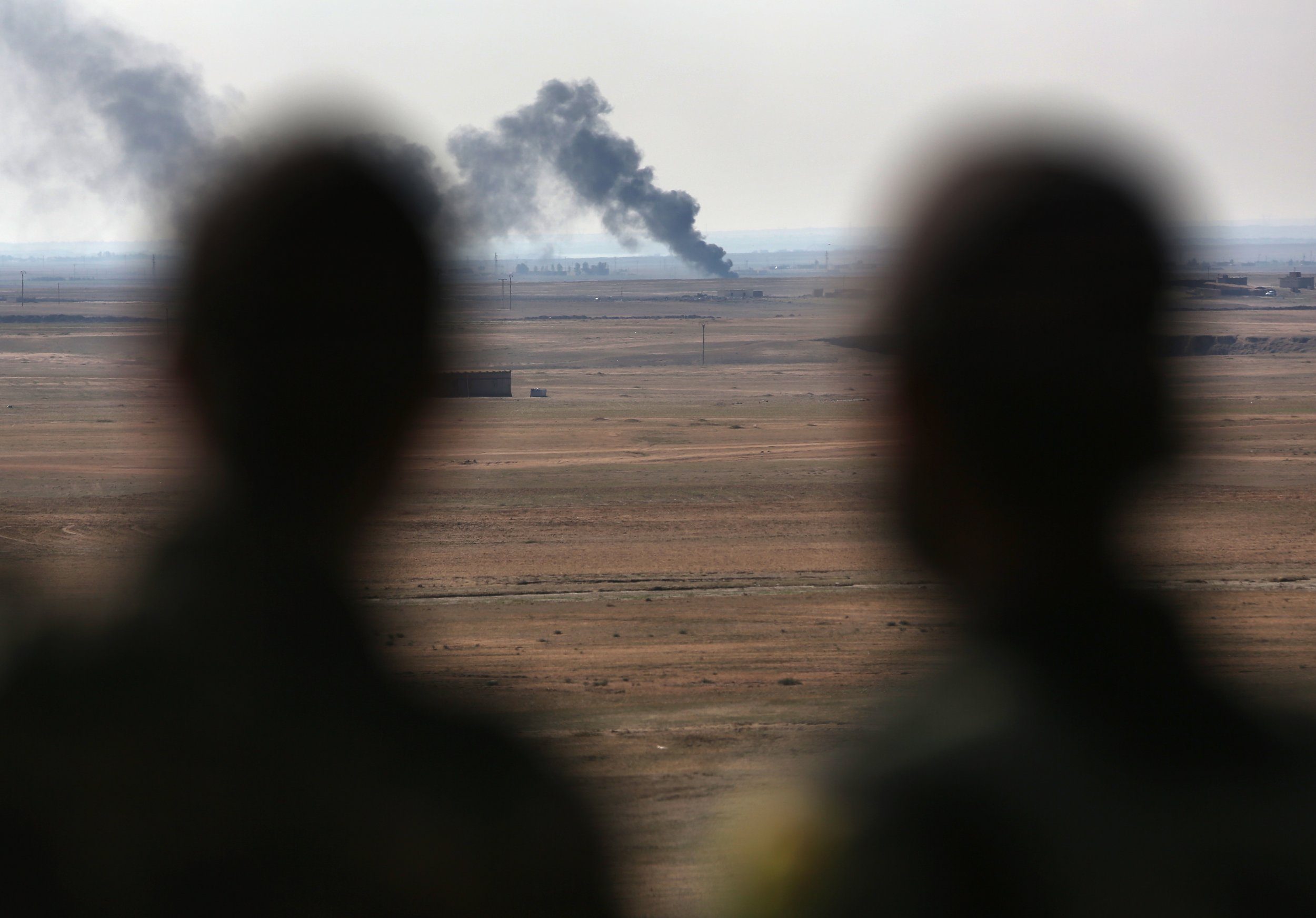 The Syrian regime of Bashar al-Assad has negotiated multimillion-dollar oil deals with the Islamic State militant group (ISIS), new documents retrieved from a U.S. raid against the radical Islamists' oil chief have revealed.
A U.S. special forces raid on ISIS's oil minister—known by his nom de guerre Abu Sayyaf—in May 2015 saw the extraction of thousands of documents implicating his oil operation with that of the Assad regime, with revenue from the sale of oil to Damascus helping the group to reach a peak of $40 million a month in oil revenue, according to documents seen by The Wall Street Journal.
Sayyaf led the group's oil ministry, known as the Diwan of Natural Resources, and used deals with the Syrian regime to boost the division's income, contributing 72 percent of $289.5 million the group earned in natural-resource revenues in the six months preceding February 2015.
A document identified as Memo No. 156, dated February 11, 2015, from the trove of documents extracted from Sayyaf's Deir Ezzor hideout shows that the Tunisian national requested assistance from an unknown party on how to build investment links with businessmen allied to the Assad regime.
The document states that ISIS already had agreements in place with Damascus that permitted trucks to move from oil fields under the authority of the regime to travel through ISIS-controlled territory. Two former ISIS oil managers also told the The Wall Street Journal that the group had made deals with businessman connected to the Syrian regime.
In the raid, U.S. special forces traveled from Iraq to eastern Syria, where they killed ISIS militants guarding his compound before assassinating Sayyaf. The forces took his wife Umm Sayyaf into custody and transferred her to the hands of Kurdish control.
In their sweep across eastern Syria in late 2013 and early 2014, ISIS seized some of Syria's key oil fields in the Deir Ezzor province, such as al-Tanak and al-Omar. The group lost its first major oil field in Syria, al-Jasbah, where it was producing 3,000 barrels of oil a day, to Syrian-Kurdish forces in January. The U.S.-led coalition is also targeting the group's oil fields, significantly reducing its ability to refine lucrative oil and sell it to shadowy buyers.