Donald Trump Assassination Attempt by ISIS Operatives Was Foiled by Secret Service Last Year
Operatives of the Islamic State militant group (ISIS) attempted to assassinate Donald Trump when the president was in Manila, Philippines, last year, but were stopped by Secret Service agents.
In November 2017, Trump was in the city for the Association of South East Asian Nations' ASEAN 50 Summit, where he met with Philippine President Rodrigo Duterte, when the botched assassination effort took place. The planned killing was previously kept under wraps until National Geographic disclosed it during Sunday's two-hour television special about the Secret Service, United States Secret Service: On the Front Line.
According to the report, threats were being made online against Trump even before he arrived in Manila. One tweet read, "Gonna be in Manila the same time as Trump.… I'll take one for the team lads." The post also featured a mug shot of Lee Harvey Oswald, who assassinated President John F. Kennedy.
Before Trump arrived in the Philippines, ISIS also released a series of videos with threatening messages for the president. One featured a picture of Trump with numerous bullet holes, accompanied by a message telling operatives to "lie in wait" and "ambush" him. On the person's Instagram account, Secret Service agents found a photo of him holding the book How to Kill: The Definitive History of the Assassin.
Agents then discovered that one jihadi was hiding out in downtown Manila, just blocks from the hotel where the president was staying. When the discovery was made by the Secret Service, Trump was about 20 minutes from landing in the country on Air Force One.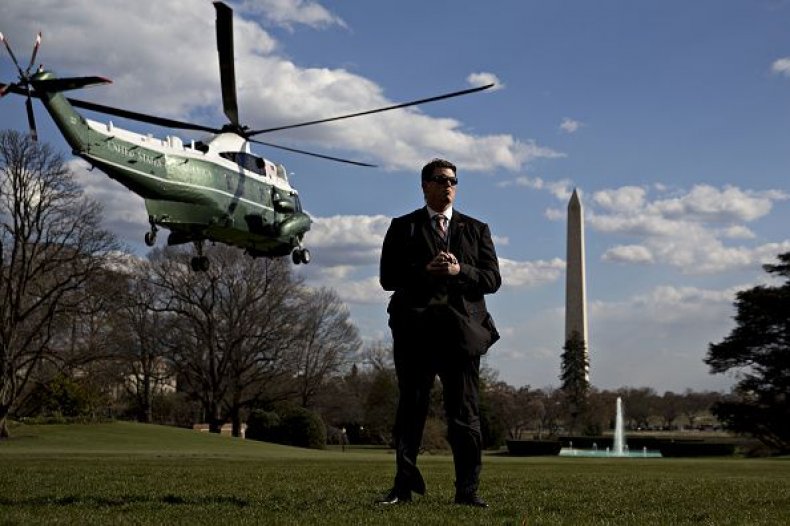 The agents tracked down the ISIS operative in a park approximately 1 mile away from Trump's hotel. The operative was meeting with an "associate" when Secret Service members apprehended them.
The Philippines became an attraction for ISIS after jihadis started being forced out of Middle Eastern countries. Last year, the group stormed and held the Philippine city of Marawi last year, killing more than 1,100 people and displacing hundreds of thousands more. After ISIS controlled Marawi for five months, Duterte's forces drove out the militants and declared the city safe in October 2017, a month before Trump's arrival in Manila.
The failed assassination attempt in Manila is not the first threat against Trump intercepted by the Secret Service. Earlier this month, agents confirmed that they confiscated a "suspicious envelope" addressed to the president. The agency said it was investigating the matter.