ISIS Plotted Attacks Across Europe While Clinging to Final Stronghold in Syria: Report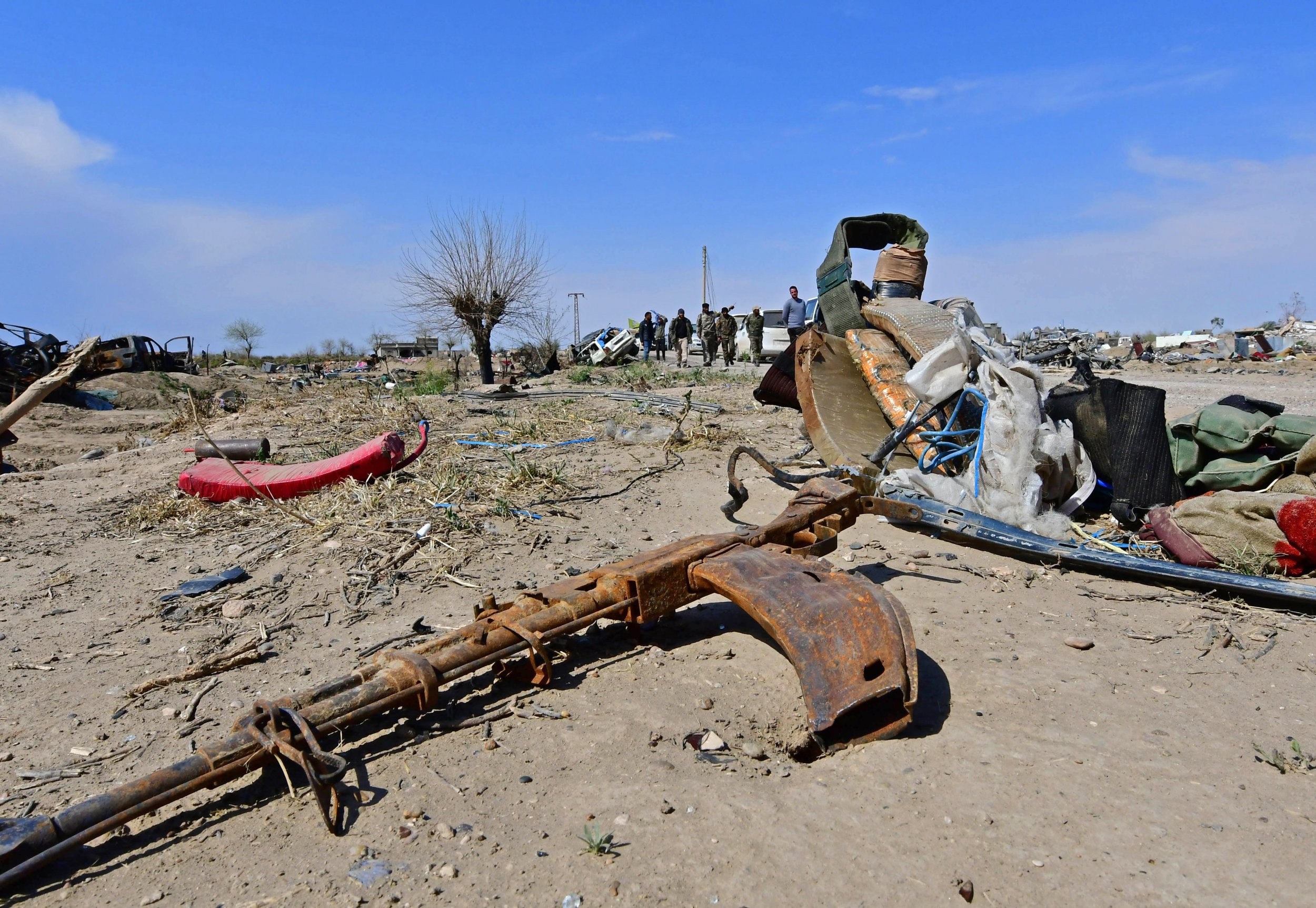 The Islamic State militant group (ISIS) is continuing to plan attacks in Europe, according to a trove of documents seen by British newspaper The Sunday Times, which describes them as being like a business plan. The files suggest the group is plotting to carry out attacks using members already on the Continent, with the assistance of ISIS fighters from Syria.
Meanwhile, U.S.-backed forces in Syria have declared victory over ISIS as they routed the militants in a key defeat of the group's last stronghold, Baghouz, an eastern village on the border with Iraq.
The detailed and extensive files, which were obtained from a hard drive recovered following a desert battle against ISIS and a local force in February, appear to be written in third person by a senior militant named Abu Taher al-Tajiki. They contain hundreds of entries on fighters, their names, earnings and correspondence, the Times reported.
"The brother [al-Tajiki] has individuals who want to work in areas far away from the Islamic State. He has permission to be in touch with them and for them to carry out the operations," the documents say.
They also reference so-called "crocodile cells"—believed to be a network of underground jihadists—who are willing to carry out the attacks. "Their work will be limited to killing the enemies of God and taking their money and sending it to you—if you'd like," the writer says.
The files do not make any reference to how the attacks would occur. However, they do allude to plans to set up an operational division in Europe and further afield. "Before they carry out the operations, they will send us the targets if the connection is secure. Otherwise, they do the operation. And by the will of God we will meet all of their needs, for those who want it," the writer states.
The documents also list a number of problems the group faces as it plans its resurgence, including a lack of availability of suicide bombers, according to the Times. The author reportedly bemoaned a lack of vehicles for use as bombs and criticized a lazy explosives team, recommending it be fired and replaced with more committed workers. There were also complaints of overlapping management and a call for a reorganized structure.
A shortage of weapons and supplies also appears to be weighing on the militants, and while numerous high-powered rifles, grenades and tankers of water are requested, another document revealed that most fighters were sent to battle with just one gun and a handful of grenades. A budget sheet showed that one group of 65 fighters in the Syrian city Deir ez-Zor were paid just $35 a month each. The fighters' wives were given $35 a month, along with $25 a month for each child.
However, Al-Tajiki claimed that teams of sympathizers were ready to work without pay. "You only need to point with your finger to any territory [where] you think there is danger to the Islamic State, and we will put their leaders on the ground, by the will of God," al-Tajiki writes, while pledging his allegiance to ISIS leaders.
"Every person who forms a threat to the Islamic State or to our caliph or his deputy, you only need to send us his photo, the place he lives and his number. Then wait for us to send you the video of his killing, by the will of God," the writer adds.
The existence of the documents emerged after President Donald Trump and other organizations declared that ISIS had been defeated in Syria. In a tweet, the Syrian Democratic Forces said on March 22 there has been a "total elimination of so-called caliphate and 100% territorial defeat" of the militant group. "On this unique day, we commemorate thousands of martyrs whose efforts made the victory possible," said Mustafa Bali, head of the SDF press office.
Trump also tweeted about ISIS after U.S.-backed forces declared victory over the militant group. "ISIS uses the internet better than almost anyone, but for all of those susceptible to ISIS propaganda, they are now being beaten badly at every level," he wrote.
"There is nothing to admire about them, they will always try to show a glimmer of vicious hope, but they are losers and barely breathing. Think about that before you destroy your lives and the lives of your family!" the president added.