ISIS 'Plotting External Attacks' From Raqqa: U.S. Commander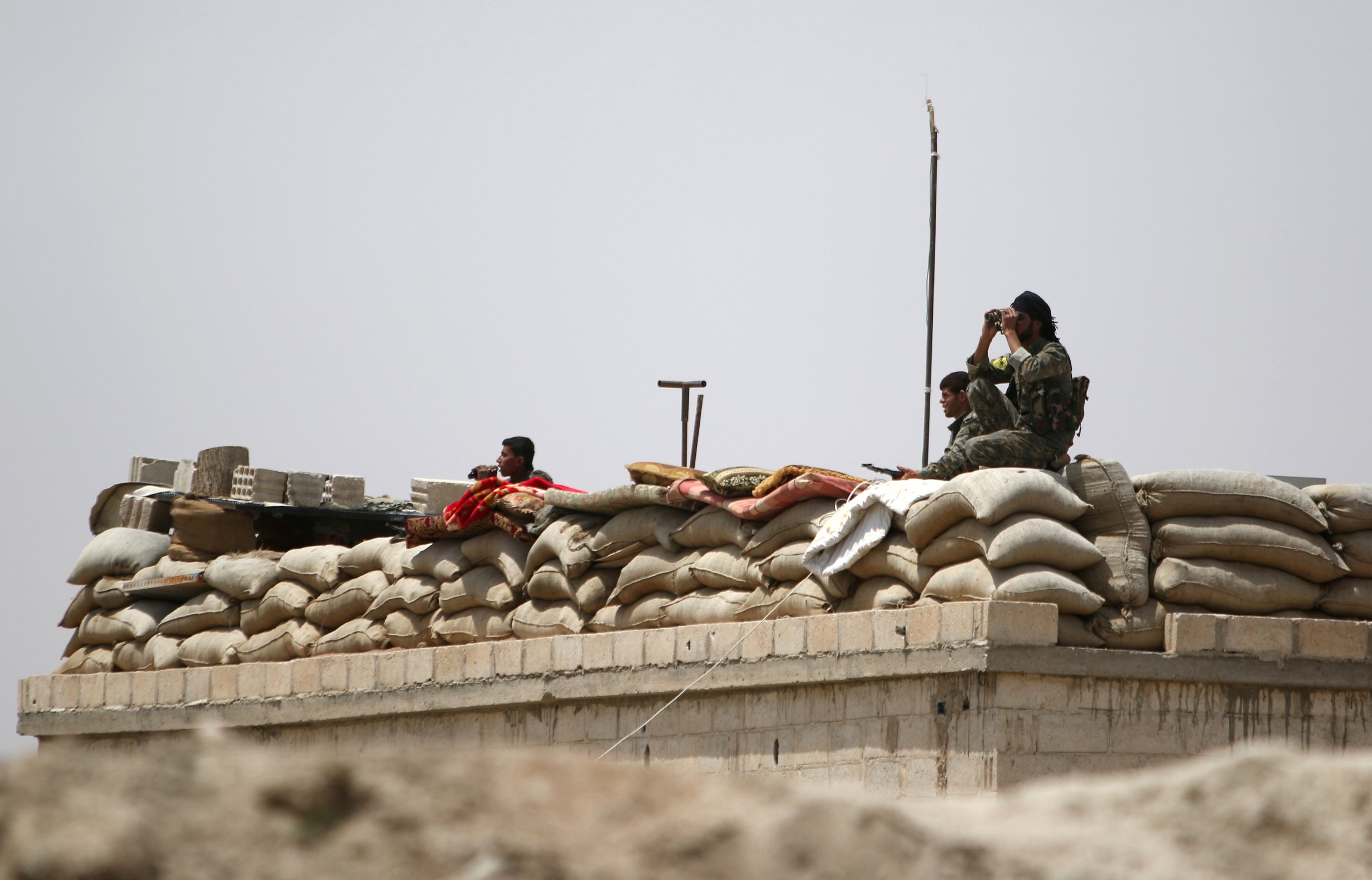 The Islamic State militant group (ISIS) is plotting "external" attacks against the West from the Syrian city of Raqqa, according to the commander of the U.S.-led anti-ISIS coalition.
Army Lieutenant General Stephen Townsend, based in the Iraqi capital Baghdad, also said Wednesday that the operation to oust ISIS from Raqqa would likely be more difficult than the current battle for Mosul, the group's main stronghold in Iraq.
ISIS took control of the northern Syrian city in early 2014 and it has become the group's de facto headquarters.
"We know they're up to something, and it's an external plot," Townsend told reporters at the Pentagon, speaking from Baghdad, AP reported. "We know this plot-and-planning is emanating from Raqqa. We think we've got to get to Raqqa pretty soon," said Townsend, declining to give a specific timeline.
A coalition of Iraqi government troops and Kurdish forces, backed by air and ground support from the U.S.-led coalition, launched an operation to drive ISIS out of Mosul earlier in October. Townsend said that the operation had encountered "pretty stiff resistance," including the use of drones by ISIS to remotely attack Iraqi troops.
U.S. officials have indicated that the Mosul operation will likely take a matter of months, but the mission to remove ISIS from Raqqa is still likely to begin soon. U.S. Defense Secretary Ash Carter, speaking to NBC News Wednesday, indicated that the offensive to remove ISIS from Raqqa would begin "in the next few weeks."
Townsend said that the Raqqa operation would probably be significantly more complex than the Mosul offensive. The U.S.-led coalition will likely rely on Syrian rebels and Kurdish forces, some of whom are opposed to each other, in the ground offensive against ISIS in Raqqa.
Turkey, a U.S. ally in the fight against ISIS, has demanded that Kurdish forces not participate in the Raqqa offensive. Any liberation mission would be further complicated by the presence of Russian and Syrian government forces, which are carrying out airstrikes and attacks on rebel-held areas.