ISIS Prisoners Freed in U.S.-Kurdish Operation Forced to Watch Beheadings, Faced Execution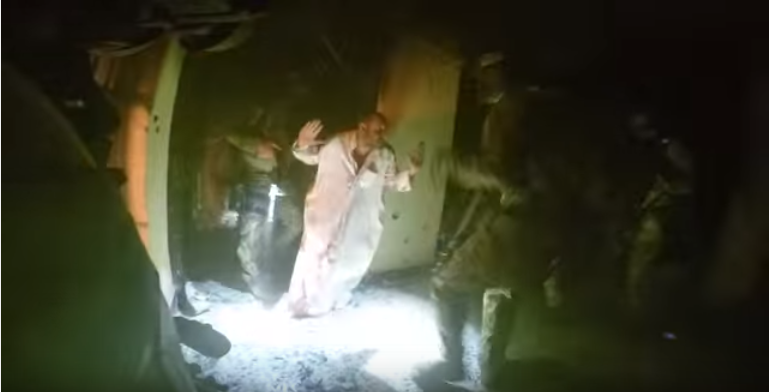 The hostages rescued during a joint U.S. and Kurdish raid on a stronghold of the Islamic State militant group, or ISIS, in northern Iraq faced imminent execution and were forced to watch beheadings on television, according to The New York Times.
The Times spoke to four men who were rescued last Thursday in the joint operation, in which 69 prisoners were freed and one American Special Operations soldier was killed.
The prisoners who ISIS suspected were associated with the Iraqi or U.S. authorities faced violence and abuse during their time in the compound, including electric shocks and beatings. Some said they were forced to sit and watch videos of beheadings carried out by the group and one prisoner was told by his captors that he was only days away from execution, reports the Times.
One of the four freed prisoners, Muhammad Hassan Abdullah al-Jibouri, 35, was detained by ISIS after the cellphone numbers of two American soldiers were found on his phone. He detailed the Catch-22 situation that the captives faced during interrogation, telling the Times: "If I say 'yes,' they will execute me. If I say 'no,' they will hit me to say 'yes' to execute me."
Another freed captive who spoke to the Times, 35-year-old Muhammad Abd Ahmed, was caught by ISIS while he was on leave from the Iraqi army. He recounted how militants tortured him repeatedly until, out of desperation, he decided signing a confession would be the only way out, accepting that this would result in his execution.
The rescue operation was originally intended to free captured Kurdish Peshmerga fighters. According to Al Jazeera, Pentagon spokesman Peter Cook said at least 20 of the prisoners who were rescued were members of the Iraqi security forces, but that many of the others were likely to be civilians.
A statement released by the Kurdistan Region Security Council confirmed 69 hostages were freed in the raid. Additionally, five ISIS militants were captured and 20 were killed in the operation.
The Kurdistan Region Security Council released video footage of the rescue operation on Sunday.