ISIS Propaganda More Focused on State-Building Than Violence, Study Shows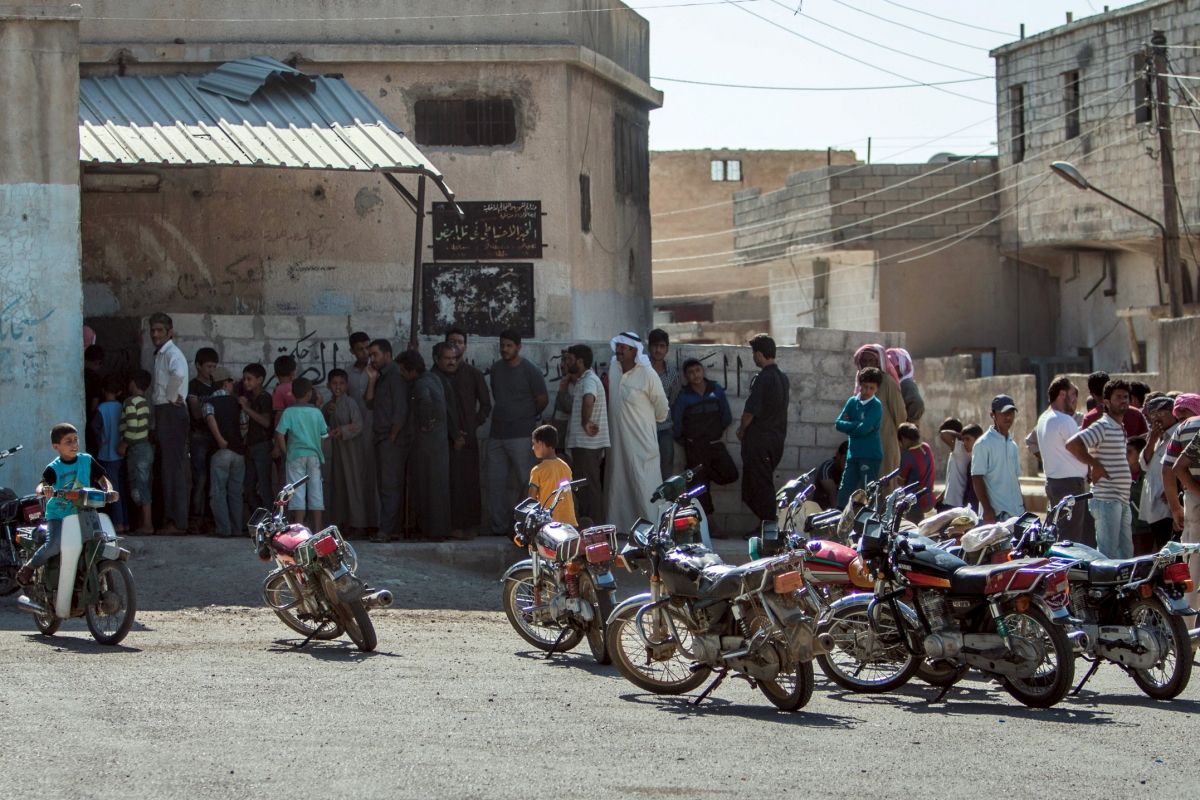 Most propaganda from the Islamist militant group Islamic State (ISIS) is now focused on proving it is a genuine nation, rather than attempting to glorify or inspire acts of violence, a new study suggests.
The study by the counter-extremism think tank Quilliam, is based on a 30-day survey of Islamic State propaganda conducted across the Islamic month of Shawwal, between July and August of this year. During this time, the think tank compiled an archive comprising 1,146 separate propaganda "events" including discrete batches of media, such as videos and photo essays, and audio statements and songs.
The report found that over half of this propaganda was focused on depicting civilian life in Islamic State-held territories, in an attempt to show that economic activity, social events, abundant wildlife, unwavering law and order, and pro-active, pristine 'religious' fervor are flourishing under Islamic State rule and underpin the foundations of the group's civilian appeal. "In this way," a statement accompanying the report reads, "the group attracts supporters based on ideological and political appeal."
This would appear to contradict the reality of life under Islamic State rule. A recent Newsweek story said the fall in the price of oil and growing U.S. airstrikes on oil facilities and fighter has squeezed the group's revenues. ISIS now heavily depends on taxing its 8 million citizens. An exodus of professionals and the group's restrictive laws on women in the workplace have also hobbled the ISIS-run economy.
The Quilliam report goes on to say that Islamic State still uses brutality to market itself, but that the intended target audiences for its violence are more regional than before. "It seems that fostering international infamy could now be secondary to intimidating its population with a view to discouraging rebellion and dissent," the report reads.
Quilliam also points out that the volume of propaganda produced by the Islamic State38.2 unique items a dayfar exceeds previous estimates, which up until now have been conservative, the report suggests. The think tank also warns that the "quantity, quality and variation of Islamic State propaganda in just one month far outweighs the quantity, quality and variation of any attempts, state or non-state, to challenge the group. All current efforts must be scaled up in order for meaningful progress in this war."
In a statement accompanying the report, Quilliam's managing director, Haras Rafiq, said: "In many respects IS is operating like a media company. Our response has to be proportionate. We must realise that there is no elixir that can deliver us from IS' information supremacy, no catch-all counter-narrative to undercut its carefully cultivated and choreographed image."
Rafiq continues: "The IS 'caliphate' is marketing itself on an industrial scale. If we are to destroy its brand, we must first be able to fathom its depths."