ISIS Propaganda Team Who 'Brainwashed Children' Killed in Iraq Airstrike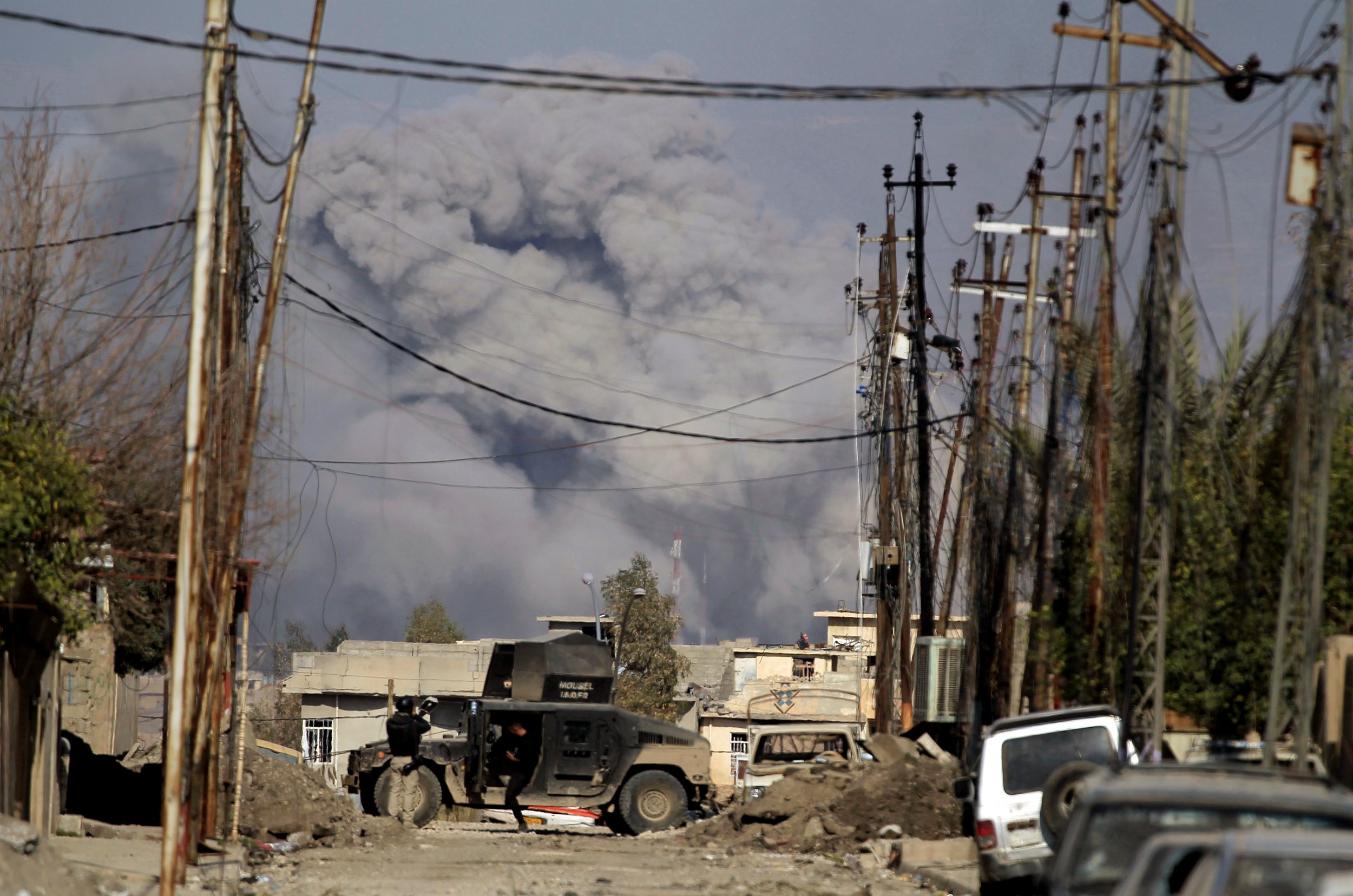 The U.S.-led coalition battling the Islamic State militant group (ISIS) said Friday it had killed a top leader in the group's propaganda machine and several of his associates in an airstrike in western Iraq.
Ibrahim Al-Ansari served as an "important ISIS leader," Colonel Joseph Scrocca, U.S. spokesman in Baghdad for the coalition, told reporters, CBS News reported.
He was key to the group's propaganda output that helped it recruit foreign fighters, as well as inciting vehicle, knife and arson attacks against American and Turkish nationals and "terror attacks" in western countries, Scrocca said.
The strike in the town of Al Qaim killed Ansari and four associates on March 25, Scrocca said. Al Qaim is near the border with Syria in the Euphrates Valley, which could be one of ISIS's last territorial holds if it loses its two biggest cities: The northern Iraqi city of Mosul and the eastern Syrian city of Raqqa.
Read more: ISIS leader Abu Bakr al-Baghdadi fled Mosul, now moving between Iraq and Syria
Ansari and the four other jihadis killed served as a multimedia operations team for ISIS, an anonymous Defense Department official told AFP news agency. Their work included "brainwashing...young children to perpetuate ISIS's brutal methods."
In the near three years that ISIS has had control over territory in Iraq and Syria, it has produced propaganda videos featuring children (which it calls the "Cubs of the Caliphate") purportedly executing spies, detonating car bombs and being trained at military camps.
The U.S.-led coalition continues to target top ISIS leaders, specifically focusing on the figures leading the jihadi group's military, financial, recruitment and propaganda arms.
The coalition's attempts to eliminate ISIS leaders in Mosul have been complicated by the dense urban sprawl of the city under siege, which has contributed to scores of civilian casualties in the forces' raids on western Mosul. One March 17 strike killed at least 140 civilians in western Mosul's al-Jadida neighborhood, according to the U.N. International rights groups. Pope Francis criticized the coalition for the strike and the U.S. military subsequently opened an investigation into the incident.
The coalition claims that ISIS militants have been grouping the city's residents into buildings in a bid to deter further strikes. It says it also has video evidence of ISIS fighters forcing civilians into a building, killing one who resisted, and then using the building as a position to fire at enemy forces. Scrocca told the New York Times that the coalition would release the footage soon.