ISIS Radio Calls Orlando Shooter 'Soldier of Caliphate of America'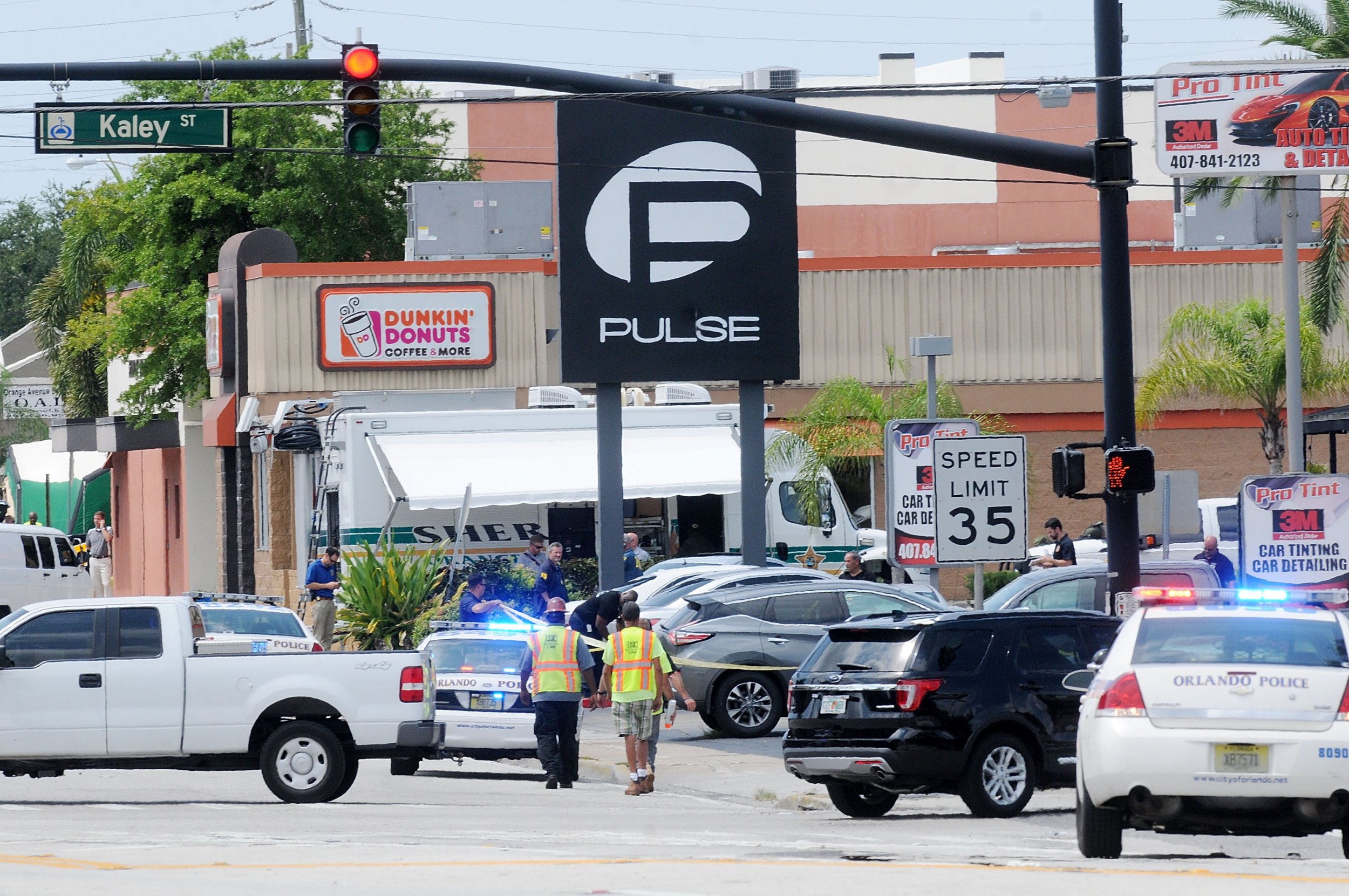 The Islamic State militant group's (ISIS) radio station on Monday called the gunman who a day earlier entered an Orlando nightclub with an assault rifle and killed at least 50 people "one of the soldiers of the caliphate in America."
ISIS's referral to 29-year-old Mateen as a "soldier" of the group's "caliphate," territorially centered in Iraq and Syria but which the group has global ambitions for, is effectively a claim of responsibility for the nightclub attack.
"God allowed Omar Mateen, one of the soldiers of the caliphate in America, to carry out an attack entering a crusader gathering in a night club...in Orlando in Florida, killing and wounding more than 100 of them," a bulletin from ISIS's official Al-Bayan radio said, AFP news agency reported. The broadcast also mentioned that Sunday's attack was the highest death toll in America since the 9/11 attacks in New York and Washington, D.C.
This broadcast represents a change in language from a previous statement issued on Sunday. The group's semi-official Amaq news agency posted a message on Sunday following the massacre, saying that Mateen was an "Islamic State fighter."
The statement read: "Source to Amaq: The attack that targeted a nightclub for homosexuals in Orlando, Florida and that left more than 100 dead and wounded was carried out by an Islamic State fighter," citing a death toll higher than the official count.
After November's Paris attacks, in which an ISIS cell killed 130 people in the French capital, the group referred to the attackers as "soldiers," rather than calling them "fighters" in their official language.
The change in rhetoric from the Amaq statement to the radio statement is one that the group may have made to offer the impression that, like the Paris attacks, the group directed Mateen's actions. But there is no evidence to suggest that he was directly ordered by the ISIS leadership to carry out such an attack.
The FBI's special agent on the case Ronald Hooper confirmed that Mateen made a 911 call from the Pulse nightclub in which he pledged allegiance to the ISIS leader Abu Bakr al-Baghdadi, but authorities have said they are still investigating his links to the group.
The FBI has acknowledged that they had investigated Mateen, a son of Afghan immigrants, for links to a U.S. citizen who traveled to Syria to become a suicide bomber, but cleared him, allowing him in recent weeks to purchase the AR-15 assault rifle used in the attack.