ISIS Rapper Who Married FBI Spy Killed in Syria Strike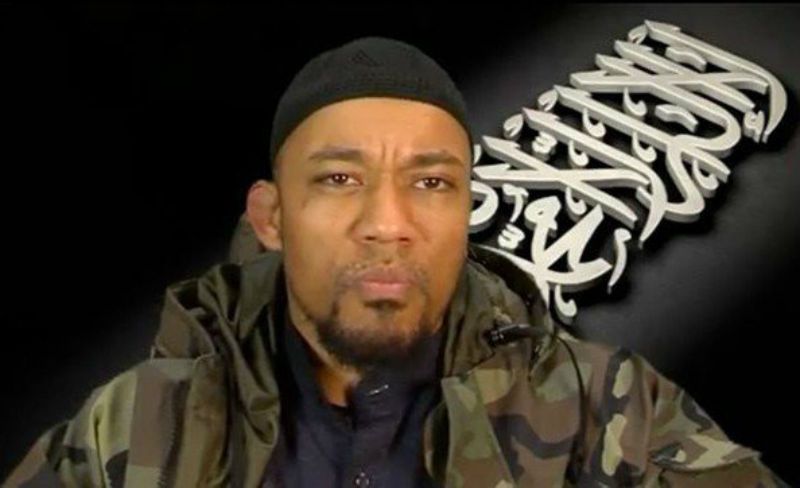 A German rapper who became a notorious militant for the Islamic State militant group (ISIS) and reportedly married an undercover FBI translator was killed in a strike in eastern Syria, according to a U.S.-based monitoring group.
SITE Intelligence, a company that tracks online jihadi activity, reported the announcement by Wafa, a pro-ISIS media wing,of Denis Cuspert's death. Cuspert was more commonly referred to by his rapper name, Deso Dogg, or Abu Talha al-Almani, his nom de guerre.
The media wing released images it said were of Cuspert's dead body, publishing them on its channel on the encrypted messaging app Telegram. It said he was killed in a strike on the town of Gharanij in the eastern Syrian province of Deir Ezzor. It is unclear who carried out the strike, but the U.S.-led coalition and the Russian air force are conducting air raids in the eastern province.
The Pentagon and State Department were not immediately available for comment. The State Department had in February 2015 designated Cuspert an extremist, and in October 2015 incorrectly identified him as the victim of a U.S. air strike near the eastern city of Raqqa, which ISIS had controlled for three years until October 2017.
By August 2016, the Department of Defense anounced that it had been mistaken after there was no confirmation from the German government that its national had been killed, and claims by German ISIS supporters that he was still alive.
Daniela Greene, a 38-year-old FBI translator who was tasked with inspecting the German rapper, traveled to the country to marry him in 2014, CNN reported last year.
Greene, who had top-secret security clearance, quickly returned to the U.S. after having second thoughts. She was sentenced to two years in prison and was released last year.
Born to a German mother and a Ghanaian father, Cuspert was raised in Berlin, which an ISIS-inspired Tunisian national targeted in December 2016 in a truck attack, killing 12 people.
After touring with American rapper DMX years earlier, Cuspert abandoned his music career in 2010, becoming a jihadi for the world's most notorious and brutal radical Islamist group.
He was an active recruiter of militants from Germany and had made several appearances in ISIS's propaganda videos.
The State Department said Cuspert had been seen in a video "in which he appears holding a severed head he claims belongs to a man executed for opposing ISIL," using an alternative acronym for ISIS. He also had been seen in a video beating a corpse with a sandal.