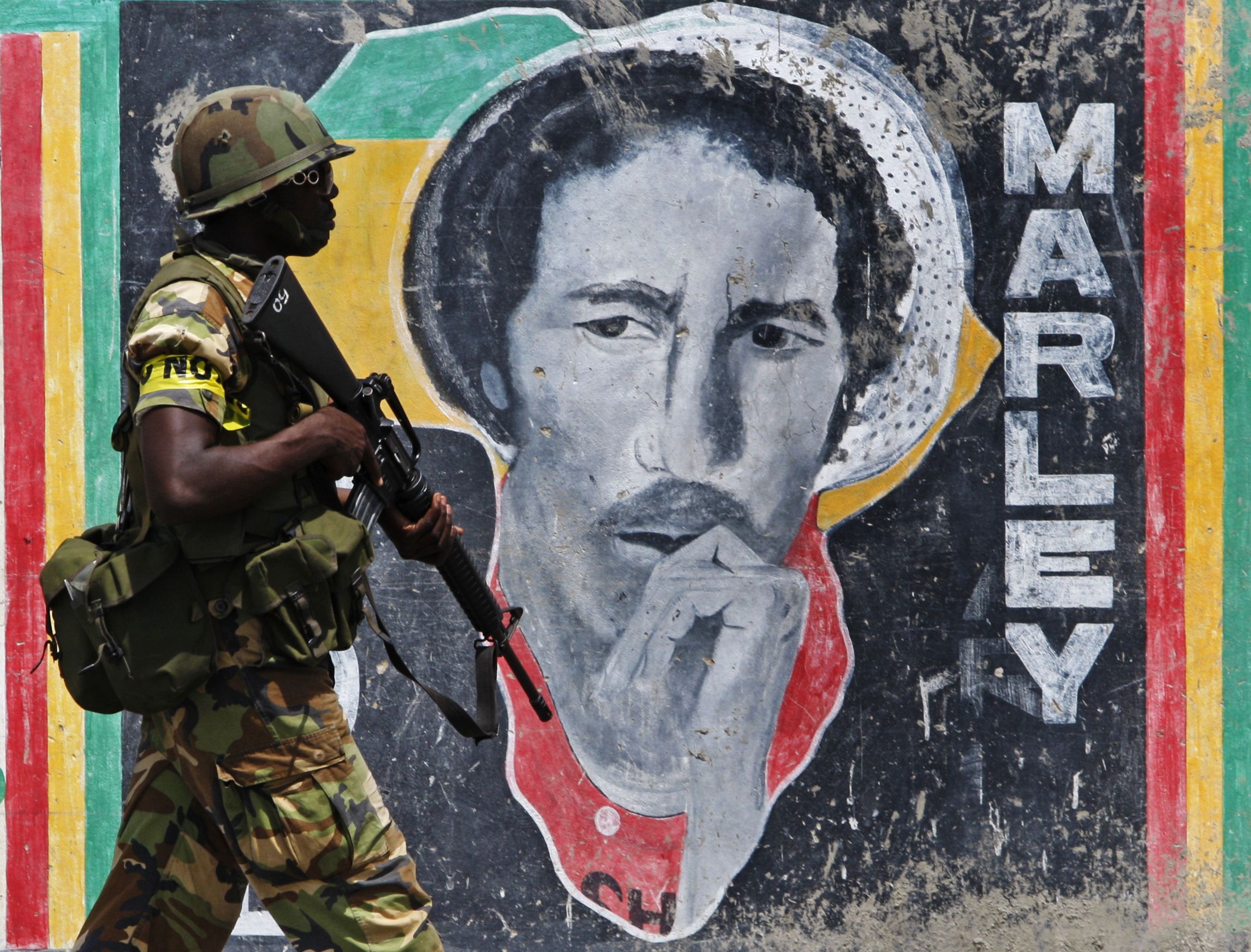 Dub reggae, tropical fruit, Cajun eats and Rastafarianism are just some of the things people might associate with Jamaica, but this week the Caribbean island was linked with a more sinister subject: radical Islamism.
On Friday, the Manhattan District Attorney indicted a radical Islamist cleric in absentia on charges of recruiting for the Islamic State militant group (ISIS). But 53-year-old Sheikh Abdullah el-Faisal—also known as Trevor William Forrest—was not arrested in New York, but in Kingston, the capital of Jamaica.
A small number of Jamaicans and other foreign fighters from the Caribbean, numbering no more than 200, have traveled to Iraq and Syria since 2013 to join ISIS. Returning jihadis in Europe have documented encounters with them. Harry Sarfo, a German who returned home and is now in jail, said Caribbean natives he met during his training were sometimes members of special ISIS units, such as Jaysh al-Khalifa, or the Army of the Caliphate.
Sarfo was invited to be a member of ISIS's secret external operations service known as Emni, which focuses on exporting jihadi attacks abroad. Michael S. Smith II, co-founder of U.S.-based Kronos Advisory, shared with Newsweek a letter written by Sarfo in August 2016 in which he said, "I've met members of Jaysh Al-Khalifah and Jaysh Al-Wilayat who are from Jamaica and Trinidad and Tobago. They also have ties to organized crime on their islands, but if they are planning [to target the U.S.] or recruiting, I don't know."
But Faisal's arrest—the first of a suspected recruiter for ISIS in the country—could finally have revealed a potential link between the radical Islamist group and its recruitment in the Caribbean country.
Police searched Faisal's property in the parish of St. Catherine, Jamaica, before he appeared in the Kingston and St. Andrew Parish court on Monday. U.S. authorities must now present evidence for his extradition within 60 days before he can be brought to New York for trial. His arrest came after a year-long investigation by the NYPD's Intelligence Bureau and the Manhattan District Attorney's Office, which focuses on domestic extremism plots and terror-financing.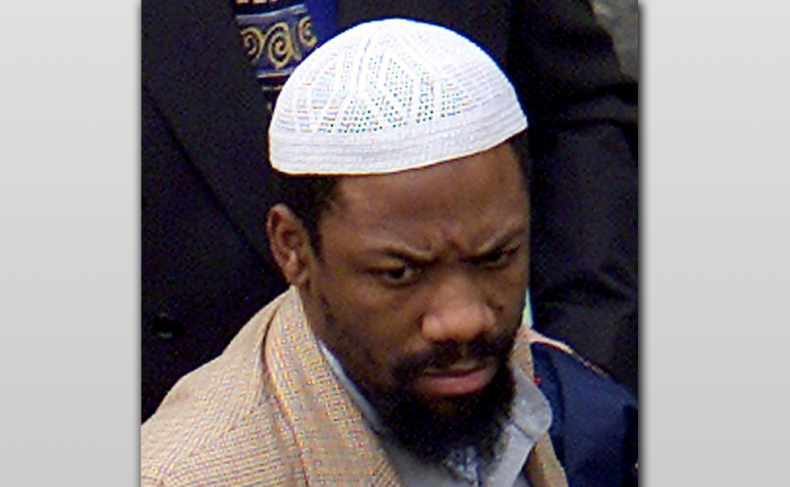 The sting saw Faisal attempt to help an apparent American ISIS sympathizer, offering to facilitate their travel from New York to Syria after giving the individual the contact information of an ISIS operative in the eastern Syrian city of Raqqa. In exchanges, Faisal allegedly told the undercover officer to use an encrypted chat application and to use coded language in their interactions, so as not to raise the suspicions of authorities.
"Shaikh Faisal has dedicated his life to terror recruitment," Manhattan District Attorney Cyrus R. Vance Jr. said in a statement. "Through his lectures, website and videos, he incites untold numbers of people around the world to take up the cause of jihad."
In one voice message, the cleric said, "The way forward is the bullet." In another lecture, he peddled conspiracy theories about the West: One accusation was that "infidels" had been poisoning holy water with cancer and "many Muslims die from cancer" as a result of it. His lectures remain widely available online in audio format, including one titled "Allah is Sufficient to Take Revenge Against Them," on the publishing service Blogspot.
"A charismatic leader, the defendant's rhetoric has been cited by several convicted or suspected terrorists in New York, London and beyond," Vance continued. "As charged in today's indictment, the defendant also served as the fulcrum of a recruitment effort that encouraged individuals to carry out acts of terrorism in the name of the Islamic State and connected them with other radical supporters who were willing—or already in the process—of doing the same in countries around the world."
At the heart of Faisal's arrest was the U.S. authorities' fear of his becoming a recruiter of young Jamaicans and Americans after years of peddling Al-Qaeda's theology, and then that of ISIS. His inspiration was evident in one New York case.
On Tuesday, a U.S. court charged 22-year-old Parveg Ahmed from Queens, New York, of attempting to provide material support to ISIS, after he flew from New York to Saudi Arabia and then tried to travel into Syria from an unidentified neighboring country. When Joint Terrorism Task Forces searched Ahmed's personal computer in July, they found a recording from a cleric. It was Faisal.
According to the indictment issued on Friday, obtained by the local Jamaican press, Faisal began directing Muslims to join ISIS in the Middle East as early as July 2014, the same month that ISIS's leader Abu Bakr al-Baghdadi announced the creation of the self-proclaimed caliphate that straddled the Iraqi-Syrian border.
Faisal published an online lecture titled "The Importance of Hijrah [Journey]" and sent an email to an individual with the subject line "dawla numbers." (Dawla stands for "state" in Arabic.) The email included a telephone number for the individual, according to the indictment, "and stated in substance, 'Ring these numbers for help to make your hijrah.'"
His alleged inspiration to join ISIS continued until this year, when he left a voicemail to the undercover NYPD agent offering to "speak to his contacts" to help the individual join ISIS in the Middle East.
While he helped Muslims in the U.S., he also associated with young Muslims in Jamaica, according to one account of a fellow worshipper of Faisal, speaking by phone from the mosque at the Islamic Council of Jamaica, one of the main Muslim bodies in Kingston.
"I would call him a brother," says the worshipper, who gives his name as Mohammed Abdullah and his age as 18 years old.
Faisal would not only associate with fellow worshippers but sought to teach them about Islam. "I hang out with him inside [the mosque]. He teach us about the Quran. He teach us many things," says his associate, who says he had no idea about his arrest.
The cleric would not deliver sermons but would talk with the congregation in the prayer room, sitting on the floor in the prayer position, says Abdullah in a Jamaican Patois drawl. "I speak to him anywhere in the mosque."
Abdullah says he and his fellow worshippers would pick up Faisal on the way to the mosque, which he would frequent every day, because "he's a nice guy."
While Abdullah says Faisal never showed any signs of radical beliefs and "never told me anything about" fighting in the Middle East, Abdullah is the typical prey for recruiters to jihadi groups: a poor, disenfranchised youth.
Abdullah was in a children's home since the age of six, before living on the streets when the mosque took him in, and he converted to Islam. Jamaica, for all of its attractions, continues to battle against crime and poverty, conditions that are ripe for radical Islamism to thrive.
Faisal, born to Christian parents, himself converted as a teenager, before leaving for London, where he preached radical Islamist sermons and advocated that violent action be taken against unbelievers.
British authorities arrested him for incitement to murder in 2003 and, after a stint in prison, eventually deported him to Jamaica in 2007. He traveled to Kenya in 2009, allegedly trying to inspire young Kenyans to join the radical Islamist cause, likely for Al-Shabab, Al-Qaeda's affiliate in Somalia. Nairobi deported him a year later, in 2010. But the indictment suggests the eye that Britain's renowned security services and Kenyan authorities cast over Faisal was not replicated in Jamaica.
Faisal has allegedly been able to continue to spread his message and influence Muslims outside of Jamaica online, and possibly within the country. His role of recruitment inside Jamaica remains more unclear than his online activities. The Islamic Council of Jamaica told the Associated Press that Faisal had nothing to do with the organization and that he had been outlawed from preaching in mosques because of his radical views.
But Abdullah's account that Faisal was an active member of the organization challenges this, and the indictment again puts him under suspicion of recruiting for jihadist groups.
In 2015, John F. Kelly, President Donald Trump's current White House chief-of-staff and then chief of U.S. Southern Command, warned that ISIS supporters from the Caribbean or returning fighters could infiltrate the U.S. because of the effectiveness of smuggling networks and the inability of countries in the region to monitor those returning home or operating domestically.
Faisal's capture would therefore be crucial for U.S. authorities to stifle the spread of radical Islamism on its doorstep.
So after two deportations and a year-long sting operation, it appears that Washington has finally bagged the cleric they were so concerned was a high-level threat to national security, and in the most unlikeliest of places.