ISIS Releases First Images of Destruction of Palmyra Temple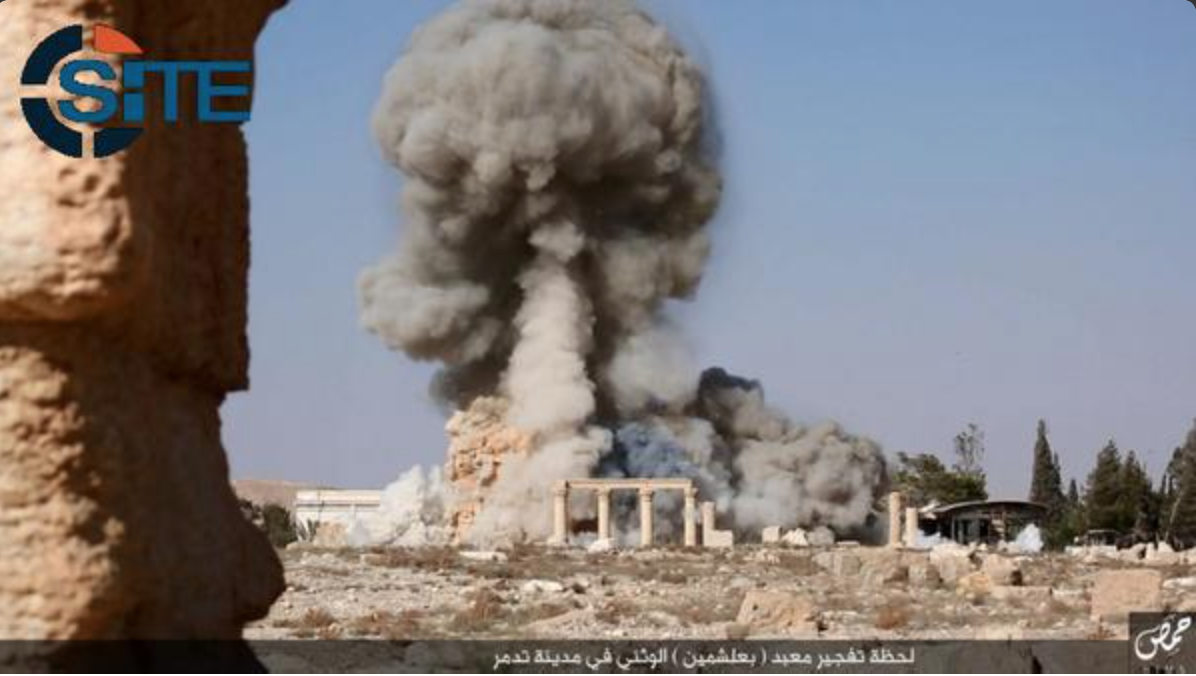 The Islamic State militant group (ISIS) has released a series of images purporting to show the destruction of the ancient templ of Baal Sahmin in the Syrian city of Palmyra.
The images posted online and shared on social media appear to show ISIS militants lining the ancient site with explosives as well as the explosion itself and aftermath where the 2,000-year-old structure is unidentifiable among a pile of rubble. The pictures were also published by the SITE Intel Group, a jihadist watchdog which tracks the activity of terrorist groups.
The bombing of the temple was confirmed by activists and officials on Sunday and there are now fears the terror group will target the ancient Temple of Bel next.
ISIS took full control of the city in May and has already blown up two ancient shrines just outside of the city after it announced it would be "removing the landmarks of polytheism" in the area.
The remains of Baal Shamin are located 500 meters from the Palmyra amphitheatre where ISIS murdered more than 20 captive Syrian soldiers after they took over the city, and was also the site where the terror group filmed the execution of 25 Syrian soldiers in July this year.
Last week, the militants executed the former head of antiquities Khaled Asaad, who had worked in Palmyra for more than 50 years, after detaining and interrogating him for a month.