ISIS Threaten America With Another 9/11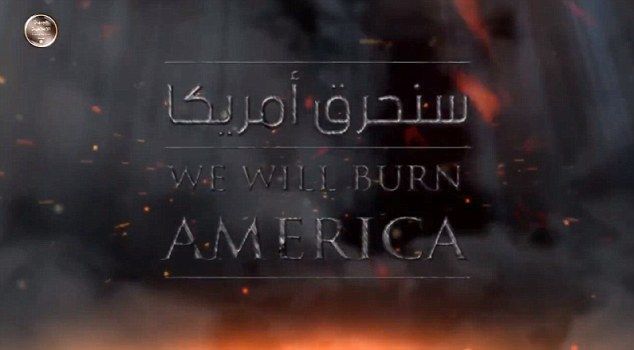 ISIS has released a new propaganda video which claims that the U.S. will burn in another 9/11 atrocity and warns that there is "no safety for any American on the globe".
The 11-minute long video, titled We Will Burn America, issues a call to arms to its supporters, requesting they conduct attacks within the U.S. and calling American safety a "mirage".
The clip shows the gruesome deaths of U.S. journalist James Foley and Jordanian pilot Moaz al-Kasasbeh. It also promotes past attacks on the Canadian parliament in October, which was believed to be ISIS-inspired, the shootings at a Kosher grocery in Paris by ISIS supporter Amedy Coulibaly in January and the recent cyber hacks of U.S. Central Command (Centcom), breached by ISIS supporters in January, and French television station TVMONDE5, by hackers claiming affiliation to ISIS last week.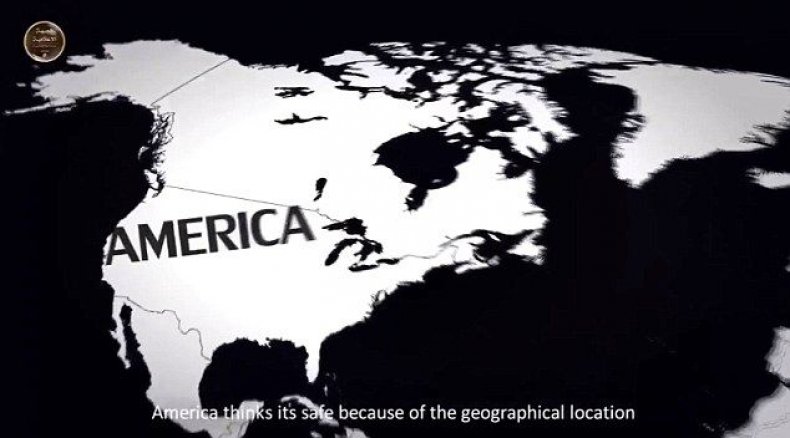 "America thinks it's safe because of the geographical location. Thus you see it invades the Muslim lands, and it thinks that the army of the Jihad won't reach in their lands," a voiceover says. "But the dream of the American to have safety became a mirage. Today there is no safety for any American on the globe."
"By Allah's willing, the fear will spread among them again soon," it continues. "Here it is America now losing billions still to make sure their country is safe. But today, it's time for payback."
"By the grace of Allah, today the mujahideen are much more stronger and they have more resources (than) before. Thus they are able to burn (the) United States again."
2,996 people were killed in the September 2001, attacks, which saw four simultaneous terror attacks carried out by the al-Qaeda terror group strike New York City and Washington D.C.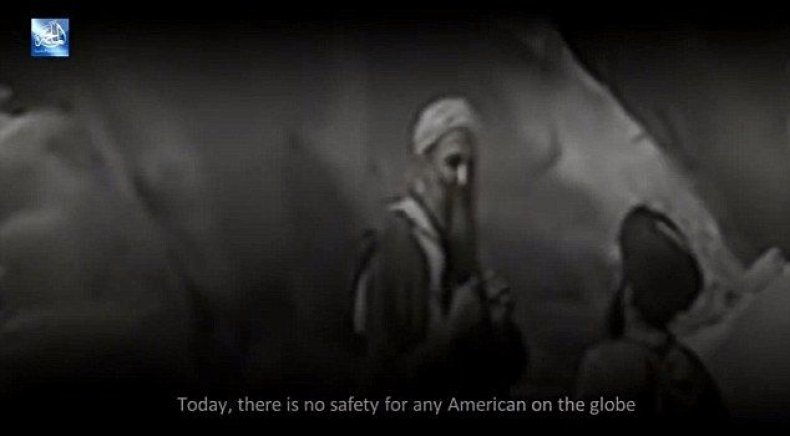 The radical Islamists have continued to release anti-Western videos after a U.S.-led coalition initiated an airstrike against the group in their self-proclaimed caliphate straddling the Iraqi-Syrian border after its march through the countries last summer.
The terror group's propaganda machine yesterday released shocking footage of its militants using sledgehammers, drills, bulldozers and explosives to destroy Iraq's ancient Assyrian city of Nimrud.
Dr Hafed Walda, the pending deputy ambassador to the permanent Libyan delegation at Unesco, told Newsweek last month that while many believe that ISIS attacks or loot antiquities for shock value or financial gain, the group are intolerant of items that they deem jahili (pre-Islamic) and antiquities that depict humans, including Roman statues or mosaics.
In January, the group released another gruesome beheading video in which a militant standing over a Kurdish fighter threatened to cut off U.S. president Barack Obama's head. "Know, oh Obama, that we will reach America," the militant says. "Know also that we will cut off your head in the White House and transform America into a Muslim province."
Correction: This article originally incorrectly stated that the 9/11 attacks took place in September 2011. They occurred in September 2001.