ISIS Releases Video of Captured Russian Soldiers That Moscow Denies Losing in Syria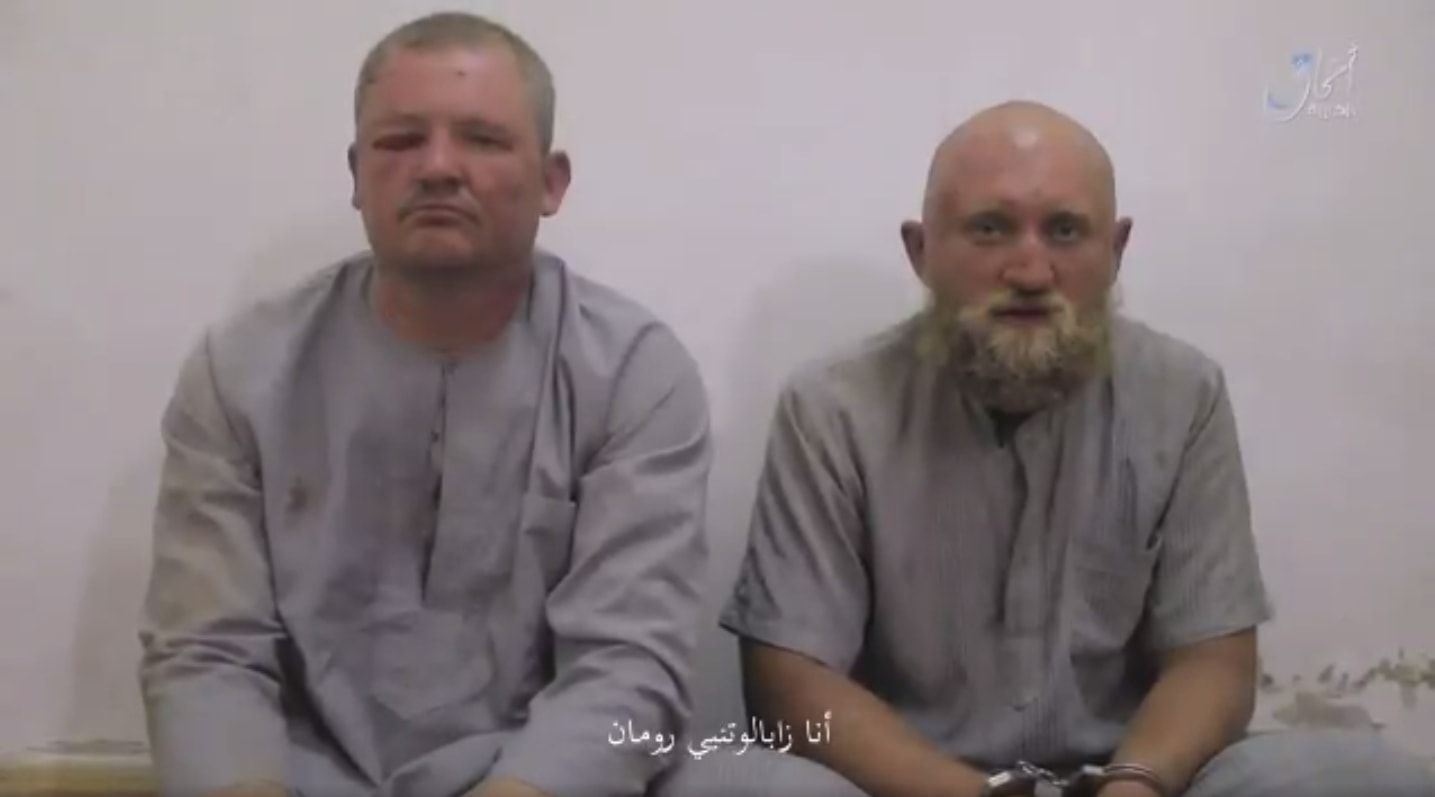 The Islamic State militant group (ISIS) released a video Tuesday of two injured men it claims are captured Russian soldiers that Moscow has denied losing.
The "proof of life" video was shared by ISIS's official Amaq news agency and shared via encrypted messaging app Telegram and other forms of social media. The footage depicts two bruised and dirtied European-looking males in grey tunics, one of whom is sporting a beard and handcuffs. One man, who is sitting on the right of the screen, identifies himself and his comrade to the camera, claiming the pair were captured during a Russian-backed Syrian military offensive to retake the eastern city of Deir Ezzor from the jihadists.
Related: ISIS claims it has captured two Russian soldiers in its last major stronghold in Syria
"I am Zabolotny Roman, I was born [in] 1979 in Rustav Oblast in Aksaysk District in the village of Rassvet. During a counterattack conducted by the Islamic State, I was taken prisoner [sic] in the area of Shula," the man said in Russian with Arabic subtitles.
"Captured with me was Tsurkanov Gregory. He was born [in] 1978 in the Domodedovo area," he added, presumably identifying the man sitting beside him.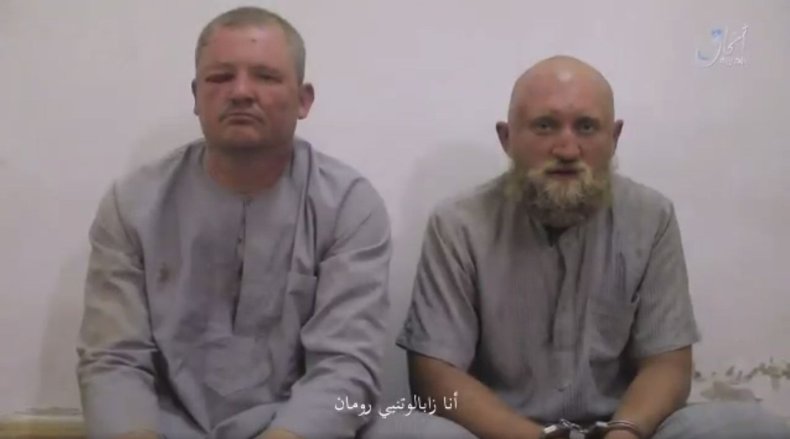 ISIS first claimed Thursday it had captured two Russian soldiers while attempting to stave off an advance by the Syrian military and allies, which included Russian troops and Iran-backed militias, on Deir Ezzor. After securing major gains through central Syria, the pro-government campaign saw early success last month, with the Syrian military breaking a three-year ISIS siege on fellow soldiers trapped behind enemy lines since summer 2014.
However, as Syria's armed forces push the jihadists across the Euphrates river that divides the city, they've experienced fierce resistance, including a major counterattack in the southwestern Deir Ezzor village of Shula, as mentioned in the video. In response to ISIS's claims Thursday, a representative of Russia's Hmeymim airbase in western Syria denied that any soldiers had been captured and the spokesperson repeated these claims on Tuesday.
"All servicemen of the Russian Armed Forces staying in the Syrian Arab Republic are safe and in a good condition and are performing the designated tasks," the spokesperson said, according to state-run Tass Russian News Agency.
"There were no reports of incidents connected with capture or losses among servicemen of the Russian Armed Forces in the Deir Ezzor Governorate and other Syrian areas," he added, with Russia's defense ministry releasing a near-identical statement shortly after.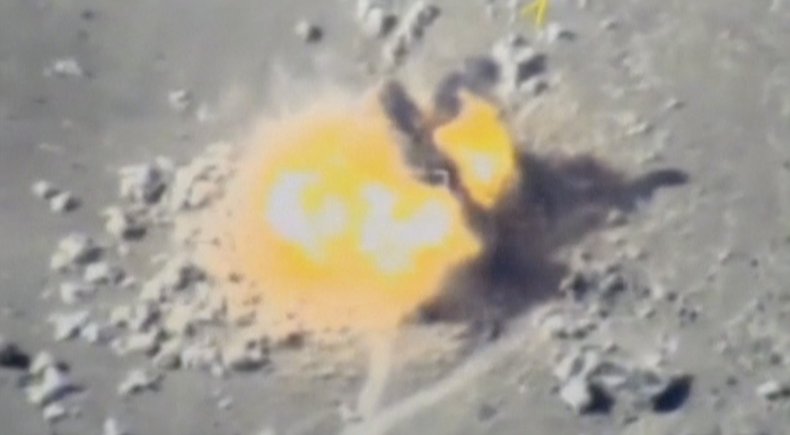 In addition to condemning an ISIS-claimed suicide bombing and gun attack on a police station in Damascus, Russia also said it killed more than 300 ISIS fighters and wounded over 200 more in airstrikes outside Deir Ezzor, according to a defense ministry statement cited by the Associated Press. The defense ministry said it had destroyed a training center, artillery positions, tanks and ammunition depots.
To the northwest of Deir Ezzor, the U.S.-backed Syrian Democratic Forces, a mostly Kurdish alliance of Arabs and ethnic minorities, is staging its own anti-ISIS offensive, aiming to secure Deir Ezzor's lucrative oil wells. The Syrian military and the Syrian Democratic Forces both oppose ISIS and other Sunni Muslim groups attempting to oust Syrian President Bashar al-Assad but differ over their visions for the country's political future.
Syrian Foreign Minister Walid Muallem said last week his government would be open to discussing granting Kurds "some sort of self-management" in northern Syria, where Kurds have established self-ruling councils in a number of cities throughout the six-year war, once ISIS and other insurgents were defeated. Russia later praised this decision as an important step toward national reconciliation.