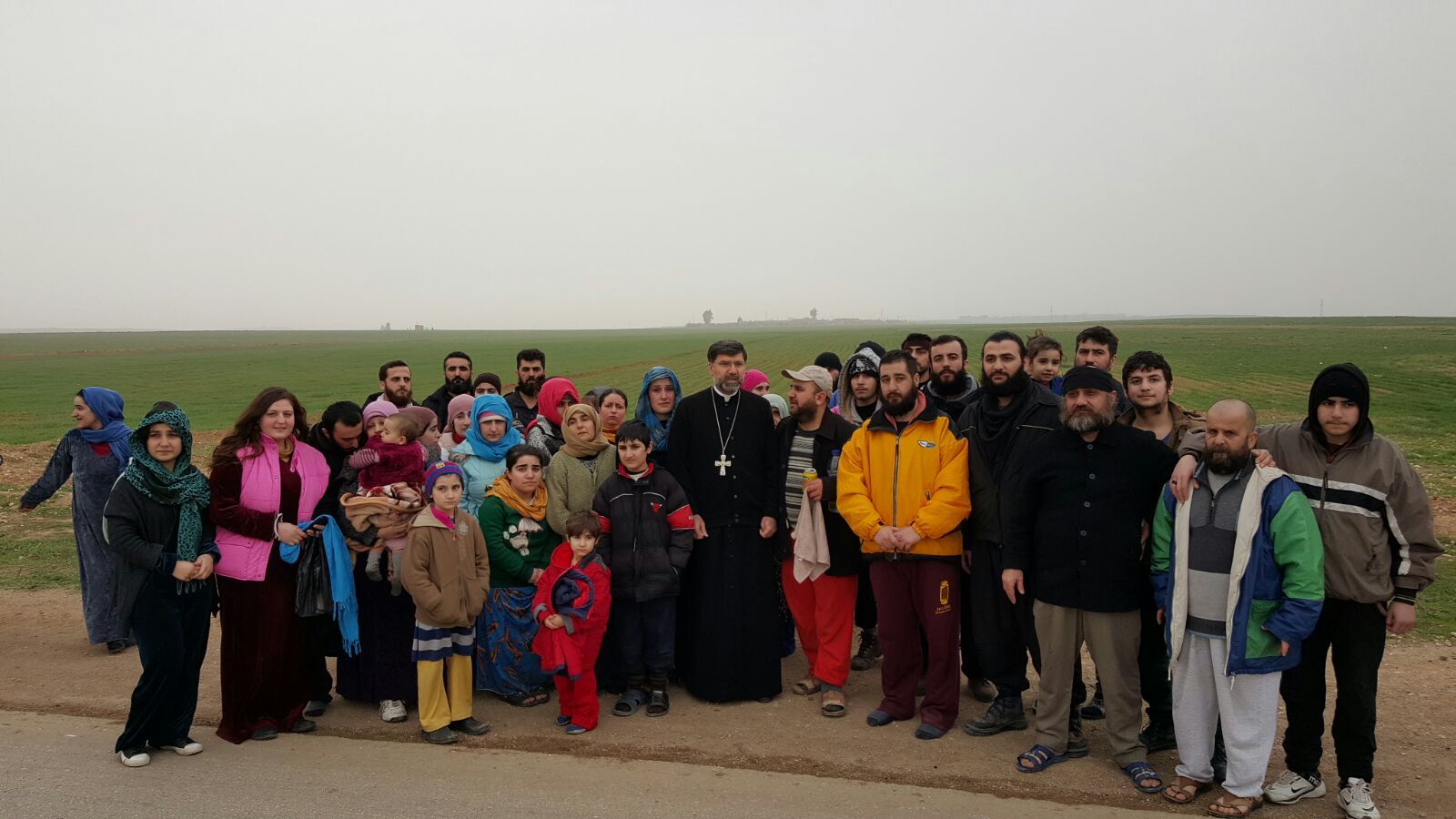 The Islamic State militant group (ISIS) released 43 Assyrian hostages from its de-facto capital of Raqqa on Monday after receiving ransom payments, according to Assyrian sources and activist groups.
Those released are the final group of captives that ISIS kidnapped one year ago from villages along the Khabour River in northern Syria, including many women and children.
In May 2015, ISIS rejected an offer of $1.15 million, or $5,000 per hostage, for the release of the 230 people kidnapped three months earlier, from donations raised by the Assyrian community. The militant group requested $100,000 for each hostage at a total cost of $23 million. All have since been released after different stages of negotiations.
An Assyrian source with knowledge of Monday's release and the negotiations, speaking to Newsweek on condition of anonymity, confirmed that the Assyrian community paid ransoms for the hostages' release. The source declined to reveal which organizations, but said that a lower price was negotiated than $100,000 per hostage.
The source also confirmed that the release was negotiated between the Syrian-Christian leaders and Sunni tribal leaders who are now aligned to ISIS and that the hostages were being held in the Syrian city of Raqqa after being taken from the Khabour area. The location of the hostage exchange has not been disclosed.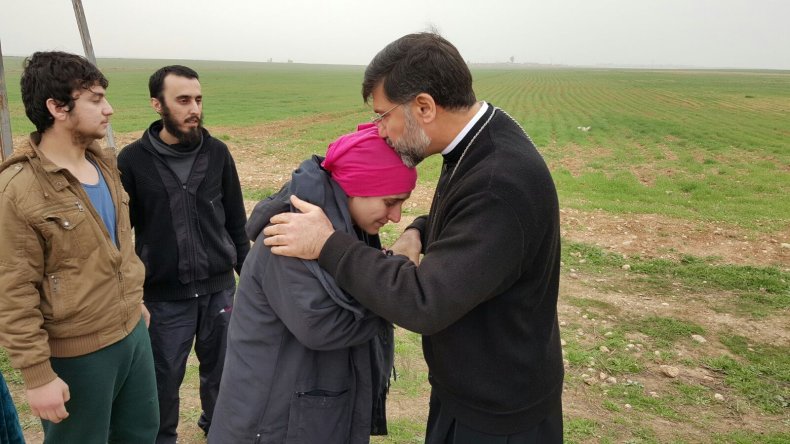 Aid agency The Assyrian Church of the East Relief Organization (ACERO) also confirmed the release of the hostages to Newsweek in a statement, calling it a "culmination of the tireless efforts of the Assyrian Church of the East in Syria" but also warning of the "inordinate psychological trauma" suffered by the hostages.
A number of the hostages' relatives, in interviews facilitated by the Assyrian rights group A Demand for Action (ADFA), have told Newsweek about their relief at the release of their loved ones from captivity in northern Syria. The ages and names of the relatives below are being withheld for security reasons.
Sabah, who lives in Sweden but has family members among the released, said: "I am shaking. I have been praying for this day, I thought it would never come. They are on their way to the church in Hasakah."
Shami, a resident of Lebanon, said that she had spoken to her cousin already after the release. "Thank you all that have shown that the world is not entirely egoistic, that people still can count on help. Today is a victory in so many ways. I have just spoken to my cousin that was released, there is no way that I can explain my feelings."
Nuri Kino, director and founder of ADFA, a group that advocates for Middle Eastern minorities such as the Assyrians, Chaldeans and Syriacs, says that he "cannot breathe properly until everyone is safe" as six Assyrians and Syriacs still remain in ISIS captivity and approximately 100 Christians remain captured by extremist groups in Syria.
"Khabour is destroyed for us, we are already, just a year after the invasion and kidnappings scattered all over the world," he says. "We are now praying that Khabour one day will be free again and that we will get enough confidence and support to go back to our beautiful country."
Assyrian Christians are one of the oldest ethnic groups in the Middle East, with foundations in Assyria, a historical region of northern Mesopotamia. But the rise of radical Islamist groups such as ISIS, who view Christians as kafir (disbelievers) and infidels, has seen the Middle East's Christian population steadily decrease.
In 2015, ISIS forced more than 200 Assyrian hostages to live under its strict version of Islam in the Syrian city of Al-Qaryatain after making them pay jizya (tax) and sign a dhimma (social contract).
As of July 2015, a third of Syria's 600,000 Christians had fled; Lebanon's Christian population share has shrunk from 78 percent to 34 percent over the previous century; and only a third of the 1.5 million Christians who lived in Iraq in 2003 remain today, according to The New York Times.