Isis Releases Video Showing Beheading of Russian Intelligence Officer in Syria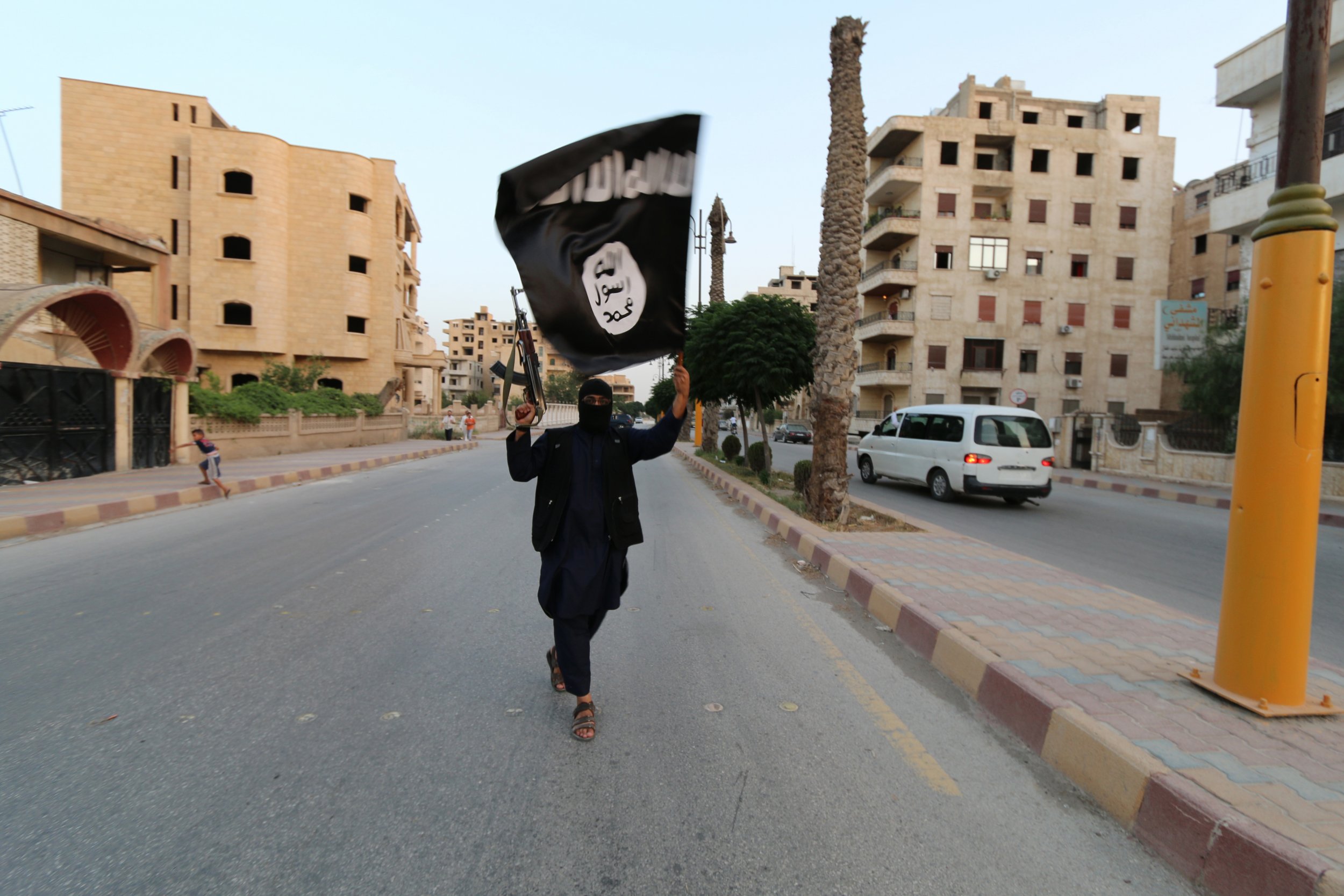 Updated | The Islamic State militant group (ISIS) has released footage online that appears to show the beheading of a Russian intelligence officer in Syria.
The U.S.-based SITE Intelligence Group verified the piece of ISIS propaganda, posting two still photos from the 12-minute Russian-language video on its website.
In the first of the two images from the footage—disseminated by one of the militant group's self-styled media outlets—a Russian colonel identified as Evgeny Petrenko is shown wearing a black jumpsuit against a sparse desert background.
Behind Petrenko stands his executioner, an unmasked bearded man holding a knife and to their left stands a furled ISIS flag. A later frame shows an image of the Russian President Vladimir Putin superimposed on footage of protests against him.
Read More : ISIS Branch in Egypt's Sinai Beheads Two for 'Witchcraft' and 'Predicting The Future' in Execution Video
According to a Reuters translation of the video, Petrenko's killer can be heard saying: "This idiot believed the promises of his state not to abandon him if he was captured," before he is beheaded.
The Russian officer reportedly calls on his fellow agents in Syria to turn themselves in. Further footage claimed to show the aftermath of Russian bombing raids in Syria. It is not clear when or where the film was made.
Russia's defense ministry has denied reports the individual identified in the footage was one of its serviceman. According to the statement, published by the Russian state news agency Interfax, no Russian military personnel have recently been captured or executed by the militant group.
The denial from Moscow followed earlier statements by Senator Viktor Ozerov, chairman of the defense committee in the Russian Federation Council, saying the Kremlin was in the process of verifying the footage.
ISIS has looked to attack Russia both militarily and through propaganda since Moscow entered the war in Syria in September 2015 backing Syrian President Bashar Al-Assad. The video was released to coincide with with Russia's Victory Day celebrations that mark the anniversary of the Soviet Union's victory over Nazi Germany.
The Russian Ministry of Defense has said in a statement that since the beginning of operations in Syria 30 Russian servicemen have been killed in the fighting.
ISIS claimed responsibility for the downing of Metrojet Flight 9268 in Egypt in October 2015, resulting in the deaths of 224 mostly-Russian tourists. The militant group claimed the bomb attack on the commercial liner was a response to Russia's entry into the war in Syria.
ISIS used its extensive propaganda network to spread its message by including a picture of the bomb in its propaganda magazine, Dabiq.
This article has been updated with the statement from the Russian Ministry of Defense denying the footage shows a Russian serviceman.