ISIS Releases New Video Celebrating the Brussels Attacks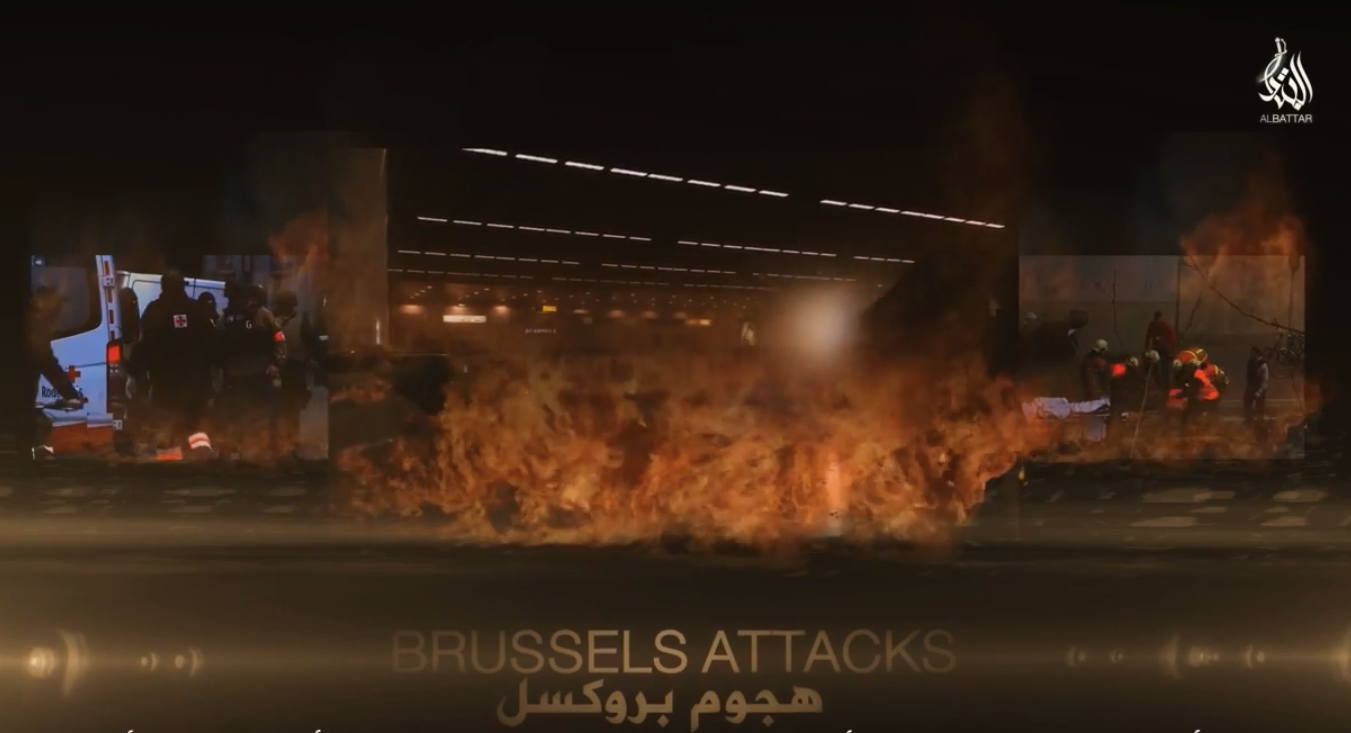 The Islamic State militant group (ISIS) released a new propaganda video on Thursday celebrating the operations conducted by its suicide bombers at a Brussels airport and metro station.
The nine-minute-long video, simply titled "Brussels Attacks," was released by the pro-ISIS al-Battar Media Foundation and shared by ISIS sympathizers on social media. It shows footage of the aftermath of the Brussels bombings, medical workers helping victims and soldiers guarding the streets of the Belgian capital, while flames engulf the footage. The video also features images of U.S. Republican presidential candidate Donald Trump and French Interior Minister Bernard Cazeneuve.
The group claimed responsibility for the attacks through its semi-official Amaq news agency on Tuesday before later doing so through its official channels on the encrypted messaging app Telegram. The attack came just four months after the group's coordinated suicide bomb and shooting attacks in Paris, which left 130 people dead.
"The crusade jets including the Belgian [sic] are still bombing the Muslims in Iraq and Levant in the day and the night, killing children, women, old, and destroying mosques and schools," an Arabic speaker says.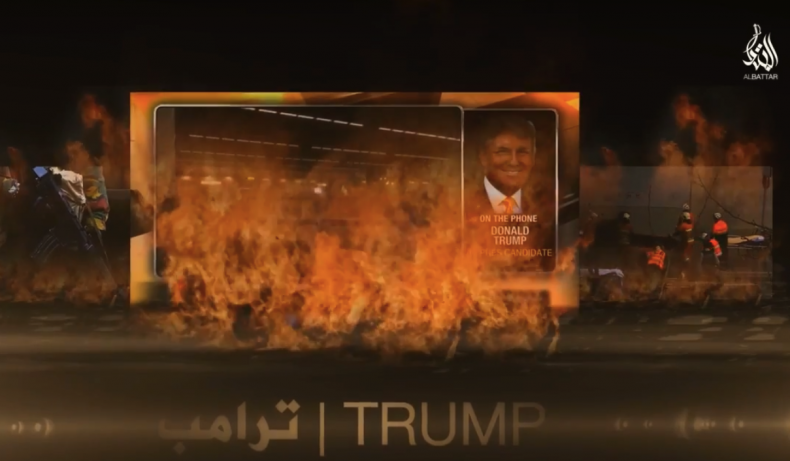 In English subtitles, placed over footage of jihadis firing automatic weapons and the sound of singing, the group translates the Arabic lyrics of the song, "Brothers rise up! Claim your victory! Haya! (Let's go!) Let's go for Jihad!"
It uses a recent audio clip of Trump's comments in response to the Brussels attacks: "Brussels was one of the great, one of the most beautiful cities in the world, 20 years ago. It was amazing, actually, and safe. Now, it's an absolute horror show."
The footage also shows an unidentified newscaster saying: "That is the problem inherent with attacks like this, you can talk about increasing security but there is a limit to how far you want to go."
The suicide bomb attacks, two at Brussels international airport and one at the Maelbeek metro station, left at least 31 people dead and more than 200 wounded. Three of the suicide bombers have been identified but Belgian authorities are still searching for a suspect pictured at the airport with Najim Laachraoui and Brahim el-Bakraoui, who both died in the attacks. Belgium held a minute's silence on Wednesday on the first of three days of national mourning.