ISIS Releases Three Foreign Hostages in Libya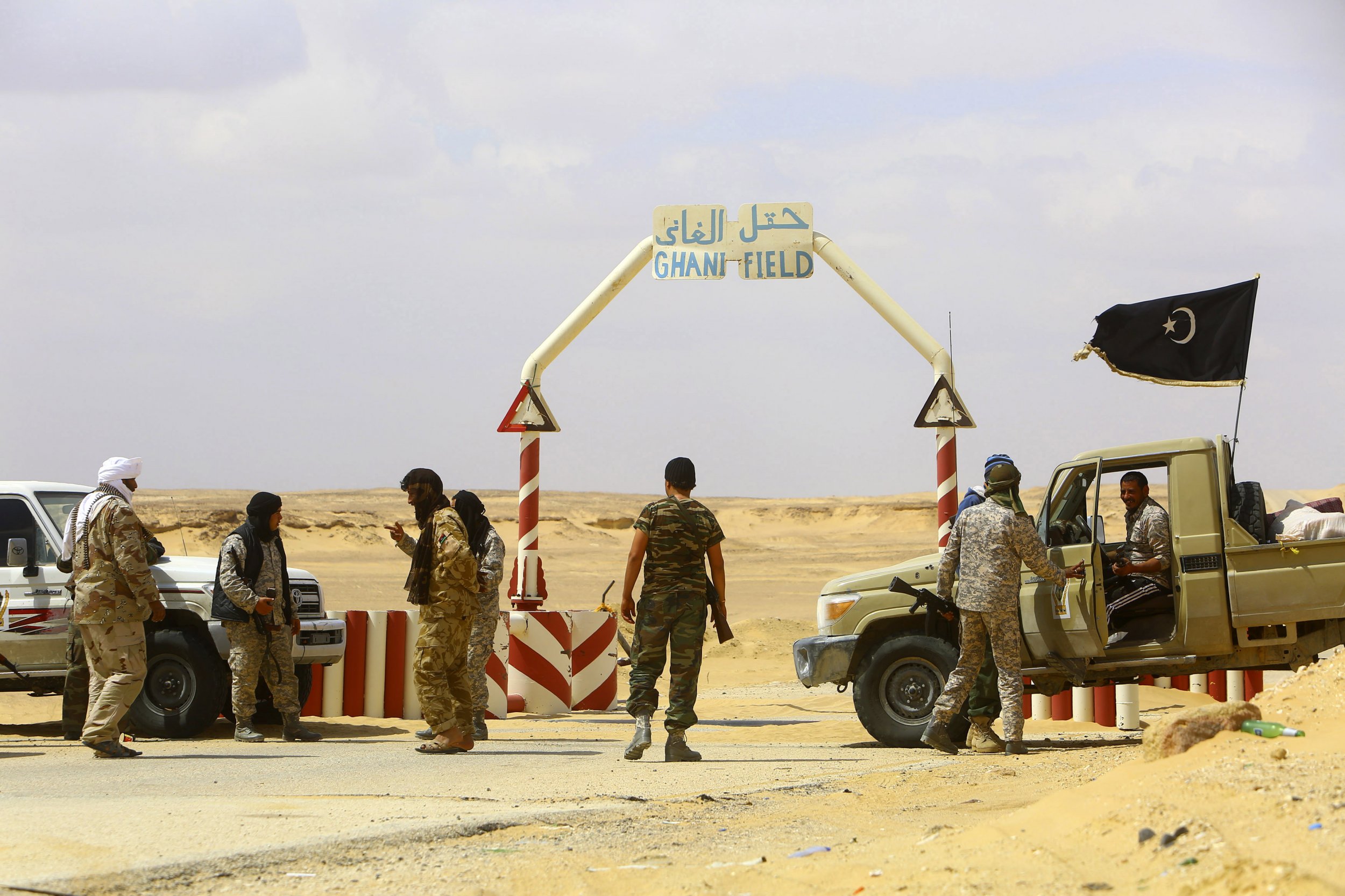 Three Islamic State hostages have been released in Libya after almost a month in captivity. The employees of VAOS, an Austrian oil company, were not identified to protect their safety. Nine hostages were taken in total; it is unclear why only three were released on Monday.
The Islamic State has attacked a number of oil fields around Libya. The three were taken hostage after the terrorist group reportedly attacked the Al-Ghani field, which was set on fire in the process.
VAOS did not identify the captors as ISIS, referring to them only as members of an "unknown armed group." Prior reports have indicated ISIS was responsible for the kidnapping.
"All three are in good health and have reported that they were treated well during their captivity," VAOS said in a statement to Newsweek. "Upon their release, all three individuals have been given immediate access to telephones so that they could speak with their respective families in order to bring their ordeal to a close." Two are citizens of Bangladesh and the third is a citizen of Ghana.
The three who were released had been separated from their six co-workers on the second day of their captivity. Because of the separation, they "could not provider any further information as to the whereabouts and the well-being of their colleagues." VAOS said it is continuing to work toward the release of the remaining six hostages.
VAOS did not reply to request for comment regarding the circumstances of the release, such as whether a ransom payment was requested by the captors or paid by the oil company. ISIS has demanded extravagant sums for hostages in the past, including a rumored $132 million for American journalist James Foley, who was held by the terrorist group in Syria before his murder.
The terrorist group has been under siege in Libya after a video surfaced showing the beheading of 21 Egyptian Christians. Since then, the Egyptian government has targeted ISIS strongholds in Libya with airstrikes.