Obama Condemns Brutal Execution of American Journalist James Foley by Islamic State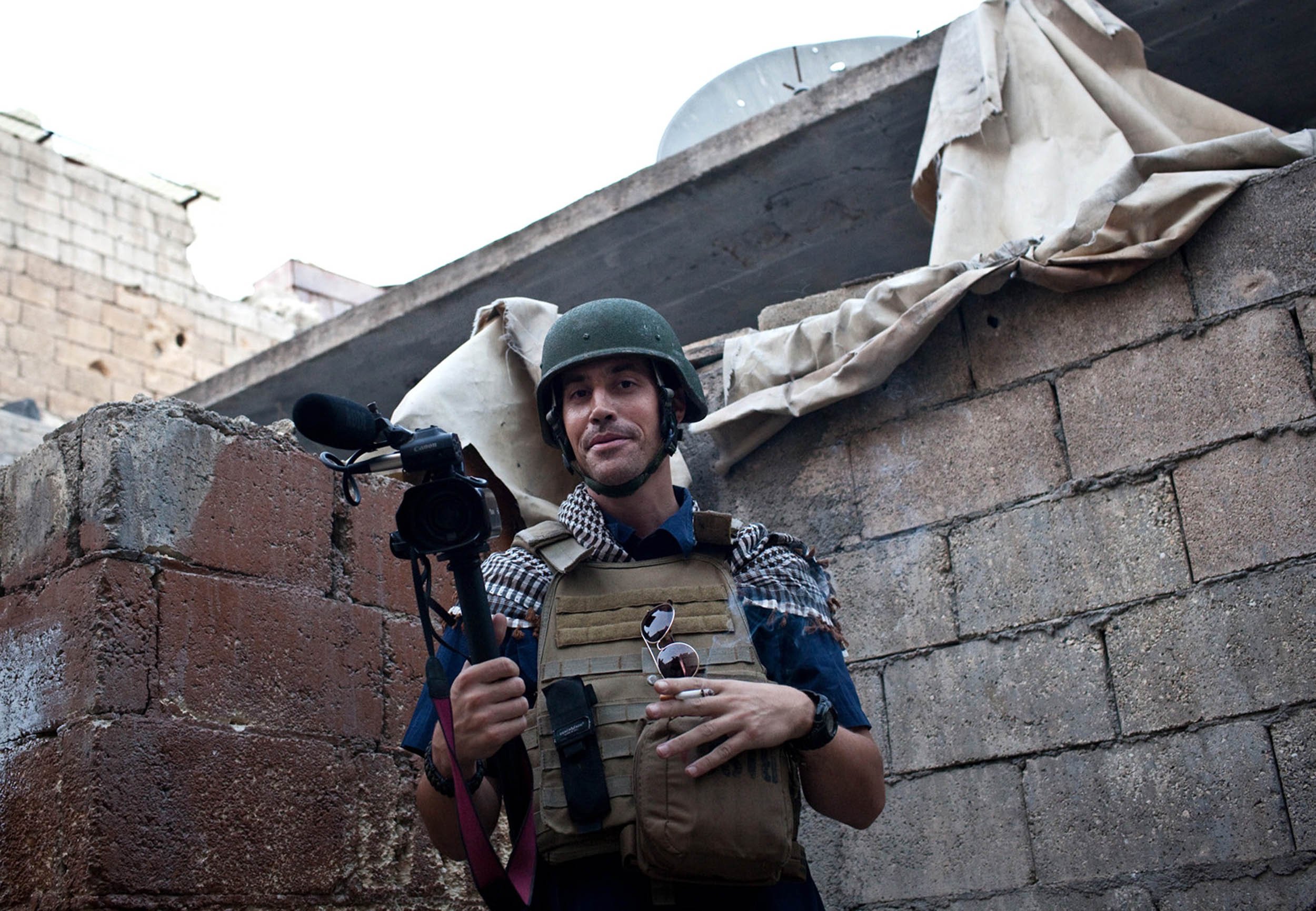 A video released Tuesday by militant Islamic extremist group the Islamic State (IS) which depicts the violent execution of a man alleged to be missing American journalist James Foley is authentic, according to Caitlin Hayden, a spokeswoman for the National Security Council. Foley was kidnapped in Syria last year while working for Agence France Presse. AFP has no comment at this time, AFP's Chief Editor for North America told Newsweek in a phone interview. Its team in the Middle East is still investigating, he said.
"Today the entire world is appalled by the brutal murder of Jim Foley by the terror group ISIL," President Obama said in a speech from Martha's Vineyard this afternoon. "Jim Foley's life stands in stark contrast to his killers'," Obama said. "No just god would stand for what they did yesterday." The President called for the people of Iraq and Syria to support the United States in its fight against IS. "There has to be a common effort to extract this cancer so it does not spread," he said.
Foley, who was also captured and imprisoned for six weeks in Libya in 2012, was thought by his family and former employer GlobalPost to have been aducted by a militia group in Syria and turned over to government forces there. In May, GlobalPost CEO Philip Balboni said Foley was likely at a detention center near Damascus.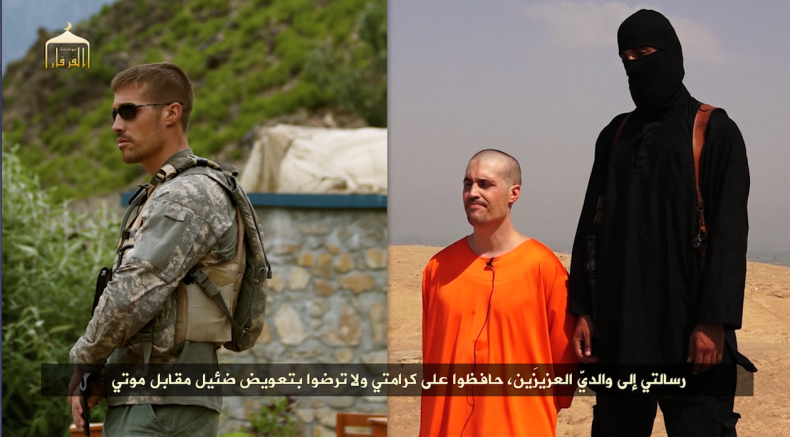 Tuesday's video features three men: the man who is identified as James Foley, a man who appears to be an IS militant and speaks with a British accent, and a man who is identified as Steven Sotloff, another journalist. In the video, both the man who appears to be Foley and the IS militant say the execution is in retaliation for the Aug. 9 U.S. bombing of ISIS fighters near Irbil, Iraq. The video shows footage of President Barack Obama announcing the strikes and what appears to be Pentagon footage of the strikes themselves.
The man who appears to be Foley is forced to recite what appears to a prepared speech:
I call on my friends family and loved ones to rise up against my real killers, the U.S. government. My message to my beloved parents: Save me some dignity and don't accept any meager compensation for my death from the same people who effectively put the last nail in my coffin. I call on my brother who is in the Air Force. I call on you, John. Think about who made the decision to bomb Iraq. Who did they really kill? Did they think about me you and our family when they made that decision? I died that day, John. When your colleagues dropped that bomb, they signed my death certificate. I wish I had more time. I wish I had the hope of seeing my family one more time. I guess all-in-all I wish I wasn't American.
The IS militant then speaks:
This is James Foley an, American citizen of your country. As the American government, you have been at the forefront of the Islamic State. You have plotted against us. Today your military air force has attacked us daily in Iraq. You are no longer fighting an insurgency. We are an Islamic army, a state. So effectively an aggression to the state is an aggression to Muslims of all walks of life who have accepted the Islamic caliphate as their leadership. So any attempts from you, Obama, to deny Muslims their safety of living under the caliphate will result in the bloodshed of your people.
The IS militant then decapitates the man who appears to be Foley. After a brief blackout, the IS militant brings out a man who is identified as Steven Sotloff, and tells the camera, "The life of this American citizen, Obama depends on your next decision."
Sotloff most recently published for World Affairs Journal from Libya, which did not respond to a request for comment.
Sotloff has been missing in Syria since Aug. 4, 2013, according to a Facebook post by a woman who claimed a connection to Sotloff.