ISIS Releases Video Threatening Attack on Russian Soil 'Very Soon'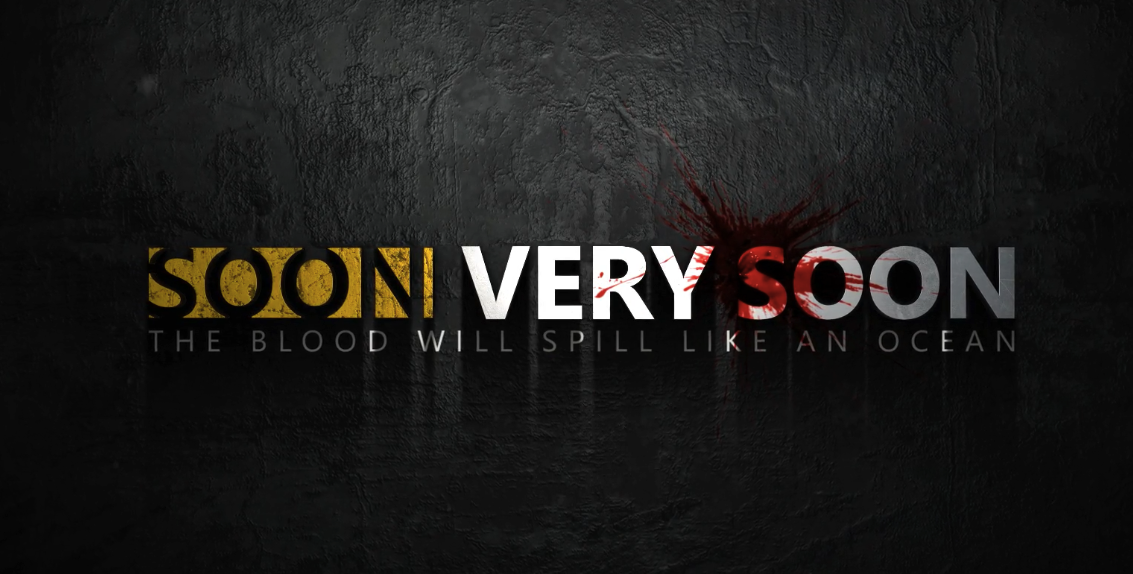 The Islamic State (ISIS) extremist group released a new video on Thursday threatening an attack on Russia "very soon," according to jihadi monitoring network SITE Intelligence.
The footage features Russian-language chants of "soon, very soon, the blood will spill like an ocean", SITE reported. The video also shows graphic footage of a number of the atrocities that the group has carried out in Libya, Syria and Iraq.
"The kafir (disbeliever) throats will tremble from the knives. We will make your wives concubines and make your children our slaves," the video adds.
"Europe is shaking, Russia is dying. The Kremlin will be ours," it continues.
The video was released by ISIS's foreign language media arm, Al-Hayat Media Center, and has a high-quality production that has come to typify the extremist group's official propaganda releases.
This represents the first video that the group has released threatening an attack on Russian territory since Moscow initiated its airstrike campaign against rebel groups in Syria on September 30.
However, the group has threatened to attack Russia before. In September last year, the group released a video threatening to fly captured aircraft to Russia after it had overrun a key airbase held by the forces of Syrian President Bashar al-Assad.
An ISIS militant, filmed in a seat of one of the jets, said: "This message is for you, Vladimir Putin! These are the aircraft you sent to Bashar [Assad], and we're going to send them to you. Remember that!"
On Wednesday, the group also reiterated its claim of responsibility for the downing of Metrojet Flight 9268 over Egypt's Sinai Peninsula on October 31 as it travelled from Sharm el-Sheikh to St. Petersburg, killing all 224 people on board. Anonymous Egyptian and Russian officials reportedly believe that the aircraft was most likely brought down by a bomb but both Moscow and Cairo are yet to declare an official cause of the crash while an investigation into the incident continues.
"Prove that we didn't bring it down, and how it came down. We will detail how it came down at the time of our choosing," an audio statement posted online by the group said.
ISIS has a large contingent of foreign fighters from the northern Caucasus regions that fall under Russia's jurisdiction. Russian federal security services estimate that around 2,500 Russian nationals have joined the group's ranks and are concerned that Russian-speaking ISIS militants will return to the country to carry out attacks. In October, Putin said that as many as 7,000 nationals from the former Soviet Republics are fighting for ISIS.
Last month, the Russian Interior Ministry and Chechen leader Ramzan Kadyrov said that anti-terror police in Russia's Chechen Republic killed three suspected ISIS militants in two separate shootouts in the Chechen capital of Grozny.
A number of warlords from the Russian-speaking radical Islamist group The Caucasus Emirate declared their allegiance to ISIS in June, according to Russia's federal security services. The group is banned in Russia and considered a terrorist organization by the U.K., U.S. and U.N.
ISIS is not the only radical Islamist group in Syria threatening Russia following its entry into the four-and-a-half-year long Syrian civil war. In October, a prominent spiritual leader and financier of al-Qaeda's official branch in Syria, the Nusra Front, issued a bounty worth three million Syrian pounds ($15,900) for the capture of a Russian soldier in the country.