ISIS Claims Responsibility for Suicide Bomb on Jordan's Border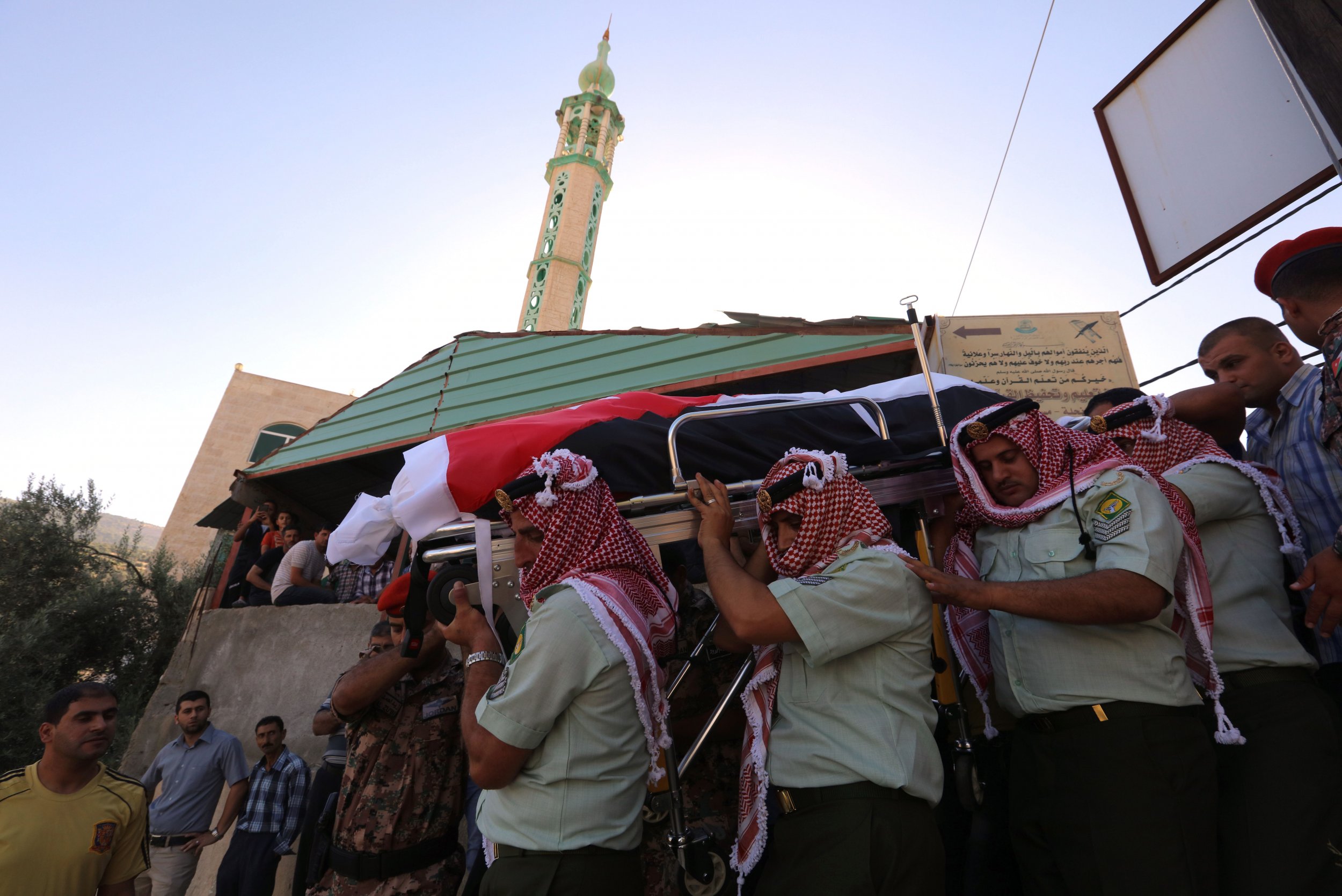 The Islamic State militant group (ISIS) claimed responsibility Monday for the suicide bomb attack on a Jordanian military post last week that left seven members of the country's security services dead.
The device detonated outside a Syrian refugee camp in Rukban on the Syrian border in northeast Jordan, a predominantly desert area. The location is a few miles from where the borders of Jordan, Iraq and Syria converge.
No group initially claimed responsibility for the attack but on Monday ISIS posted a video purporting to show the suicide blast in a Facebook post on its semi-official Amaq news agency, the same channel that claimed the Paris, Brussels and Orlando attacks.
The video shows a vehicle speeding towards a base in the desert area before it explodes and a cloud of black smoke follows. Amaq posted a statement that said a "source" had informed it that the suicide mission "was carried out by one of the fighters of the Islamic State," calling the base "American-Jordan."
Jordan has conducted a series of raids over the past year to root out ISIS militants inside the country who planned to carry out attacks on civilian and military sites on Jordanian territory.
After the blast, Amman has promised to be even tougher against the radical Islamist group. It has already sealed the border where the blast took place, leaving thousands of Syrian refugees hoping to enter the country stranded. The military has said that it will "eliminate" ISIS.
The Hala Akhbar website, linked to the Jordan military, published a statement from what was claimed to be an official military source on Monday after the ISIS development.
"Jordanians need to know they are being targeted by these dark criminals, and the means used by this terrorist organization show its criminality and brutality. It will not affect Jordan's determination to eliminate it," the statement read. "The fate of this gang is either Jordanian jail or being killed."