Adam Schiff, James Mattis Warn Trump: ISIS Already Rising in Syria, Don't Abandon Kurds
Democratic California Congressman Adam Schiff joined several Republican lawmakers in condemning President Donald Trump's U.S. troop withdrawal from Syria, warning that ISIS is already beginning its resurgence.
Schiff agreed with GOP Illinois Congressman Adam Kinzinger's description of Trump's troop withdrawal out of northern Syria Sunday morning as a "complete capitulation" to Turkish President Recep Tayyip Erdoğan. Schiff said the U.S. is "not going to have an ally left" after Trump leaves office and cautioned against the abandonment of America's "strongest ally" in the fight against the Islamic State militants, the Kurds. Schiff noted that former U.S. Defense Secretary James Mattis had repeatedly warned Trump "it's absolutely a given" ISIS will return to the region.
Schiff and dozens of other bipartisan lawmakers' demands not to withdraw from Syria were rebuked by Trump as U.S. Secretary of Defense Mark Esper confirmed Sunday that 1,000 U.S. troops were in a "deliberate withdrawal" from along the Turkish border.
"I think this is disastrous. It's a complete capitulation to Erdoğan that is putting at great peril probably our strongest ally in the fight against ISIS. And that is the Syrian Kurds," Schiff told CBS' Face the Nation Sunday morning. "We're seeing ISIS fighters released from custody just as we predicted would happen. And for the president to say 'well you know they're just going to go to Europe.' We're not going to have an ally left after this presidency."
Schiff, the House Intelligence Committee chairman, said the Kurds are currently being "slaughtered" after the Trump administration "pulled the rug out from under them."
Earlier on Sunday, Esper confirmed at least 1,000 U.S. troops are evacuating northern Syria as Trump tweeted that the withdrawal was an attempt to avoid another "endless war." Kinzinger rebuked the president's claim, saying the reason U.S. troops were there in the first place was specifically to prevent an endless war.
"We didn't sign up to fight the Turks on their behalf. We've been very clear with them about that," Esper told CBS News' Margaret Brennan Sunday. He expressed hope the Kurds will "cut a deal" with the Russians and Syrians in order to avoid being slaughtered.
His predecessor, former Defense Secretary Mattis, told Meet the Press Sunday that Trump can "declare" the war against ISIS over, but that does not make it true. The lifelong U.S. military leader said "ISIS is not defeated," despite Trump's repeated claims to the contrary. He agreed that "abandoning the Kurds" will have dire foreign policy consequences for the U.S. in the future.
"We have got to keep the pressure on ISIS so they don't recover. We may want a war over, we may even declare it over. You can pull your troops out, as President Obama learned the hard way out of Iraq, but the enemy gets a vote, we say in the military. If we don't keep pressure on, then ISIS will resurge. It's absolutely a given that they will come back," Mattis said.
Schiff concurred with Mattis, saying Trump's abandonment of the Kurdish forces may create a domino effect of the U.S. losing allies.
"You can imagine how Europe feels about the president of the United States saying well we're not really concerned about foreign fighters going to Europe. They're going to pose a direct threat to our homeland as well and we ought to care about our allies," Schiff said. "This wouldn't be happening but for this impulsive decision by the president to capitulate to Erdoğan by precipitously withdrawing our forces. It's just what Secretary Mattis warned against."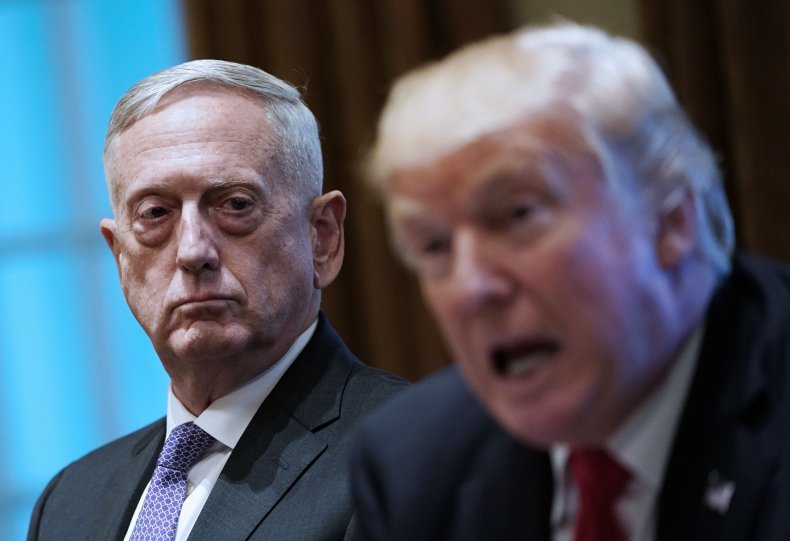 A U.S. official speaking on the condition of anonymity told CNN that the lengthy and deadly American campaign to defeat ISIS is "over for now" and 100,000 people in the northern Syrian region are set to "re-join the jihad." The official concluded, "U.S. policy has failed."