Member of ISIS Terror Squad The Beatles, Known As 'Ringo,' Laughed at Jihadi Videos, Now Wants to Return Home
One of three remaining members of an execution and torture cell within the Islamic State militant group (ISIS) nicknamed 'The Beatles' has spoken of how he would laugh at Jihadi propaganda videos. He now wants to return home to Britain with his wife and children.
Alexanda Kotey, radicalized in West London, traveled to the Middle East and fought for ISIS when the radical Sunni group controlled vast swathes of territory across Iraq and Syria.
Kotey and three other British Jihadis rose to prominence as some of ISIS's most brutal operators. Hostages, like U.S. citizens James Foley and Steven Sotloff, were killed by the group's figurehead, Mohammed Emwazi, also known as "Jihadi John," in gruesome execution videos. The hostages who escaped nicknamed their captors 'The Beatles' because of their British accents.
Speaking to the British newspaper the Daily Mirror, Kotey, now imprisoned in northern Syria, explained that he and his fellow ISIS members would laugh at the propaganda videos produced by the militant group.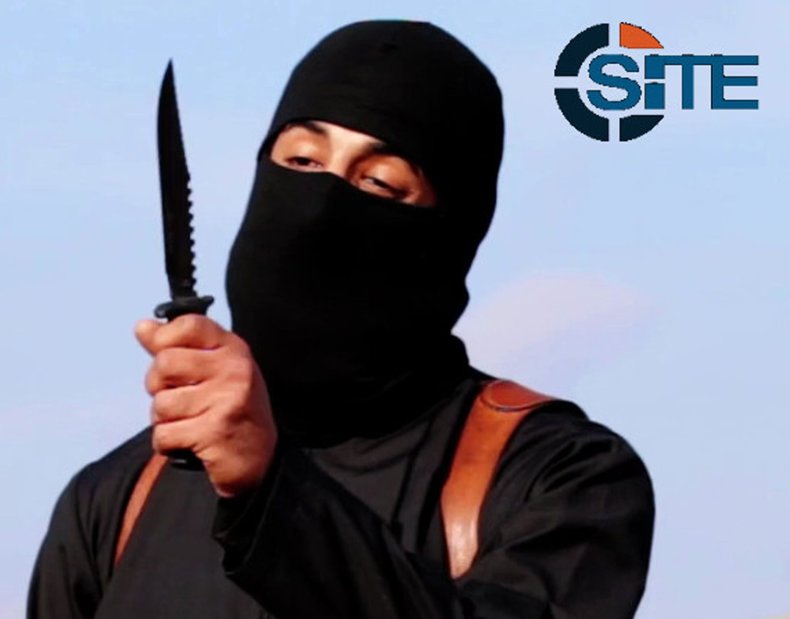 "We used to mock them, we would ridicule them ... We would laugh at the State, obviously not laughing at the beheadings, but this was all staged," Kotey said.
The former ISIS fighter compared the ISIS beheadings, which began in the summer of 2014, to the execution of British worker Ken Bigley in Iraq in 2004. "I saw this in the UK. What it did—it replaced Hollywood. I guess this is entertainment, unfortunately. There's a large portion of people who see it as entertainment," Kotey explained.
Kotey, who has become known as "Ringo," the name of The Beatles' drummer, apologized for the role he had played within the regime but admitted that at the time he did not try and stop the grisly executions."I didn't condemn it. That was the environment," he explained.
He has also explained that he wept when he learned of the death of Emwazi, whose life he claimed to have saved during fighting in the Aleppo countryside. "I cried and decided to stay at home for [a] while and not speak to anybody. I don't think anyone dared to go to his funeral except people in the hospital and the ones who buried him," Kotey said.
The imprisoned former Jihadi attempted to partially defend Emwazi, who also grew up on the streets of the British capital. Kotey said the brutal executions for which the 27-year-old Emwazi became infamous were just "two minutes of his life."
Kotey has said he now wishes to return home to Britain with his Syrian wife and three daughters. However, his fate could hardly be less certain.
The 35-year-old was arrested with fellow Beatle El Shafee Elsheikh in January 2018. In January this year, a British court made allowances for the pair, currently held by the Syrian Democratic Forces in northern Syria, to be extradited to the U.S. to answer for their crimes. They were stripped of British citizenship in 2015.
However, since then, British officials have indicated the pair could be returned to the U.K. At the same time, hundreds of other foreign fighters such as Aine Davis, a fourth member of the so-called Beatles, languish in prisons closer to Iraq and Syria. Davis was convicted in Turkey in 2017 for being a senior member of ISIS. He was detained near Istanbul a year earlier on suspicion of planning attacks in Turkey.