ISIS Shoots Down Iraqi Helicopter Over Mosul, Kills Two Pilots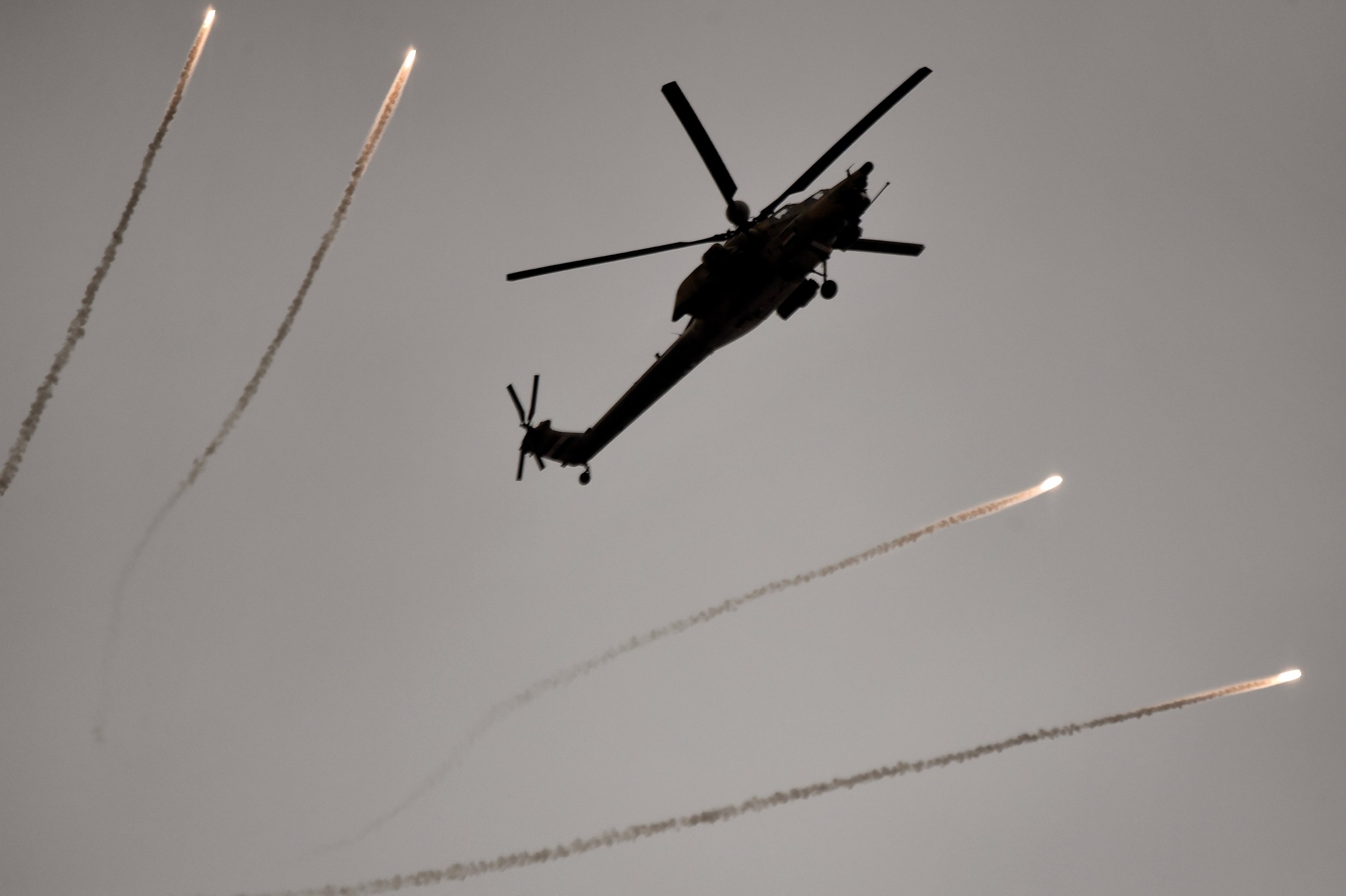 Islamic State militant group (ISIS) fighters shot down an Iraqi army helicopter on Thursday over the northern Iraqi city of Mosul, killing two pilots, the Iraqi military said in a statement.
The helicopter was supporting elite Iraqi police forces fighting ISIS in western Mosul, the statement added.
"Their helicopter aircraft was attacked by enemy fire and destroyed on the battlefield," Iraq's Joint Operations Command said in a statement. It did not say whether gun or rocket fire brought down the helicopter.
It is the first time that ISIS has shot down an aircraft operating over the city since an Iraqi air and ground assault, backed by U.S.-led coalition airpower, began in October 2016. In January, an Iraqi attack helicopter crashed south of Mosul due to a technical failure, killing four crew members.
The Iraqi air force is conducting strikes against ISIS in Mosul in coordination with the U.S.-led coalition air forces. The coalition has faced criticism for mounting civilian casualties in Mosul, the most controversial incident a March 17 strike in the Al-Jadida neighborhood of the city, which left at least 140 people dead, according to the U.N.
Read more: ISIS executes 33 in Syria, its largest mass killing of 2017
Iraqi forces are edging toward Mosul's Great Mosque where ISIS leader Abu Bakr al-Baghdadi, who has now fled the city, declared the creation of the jihadi group's self-styled caliphate across the Iraqi-Syrian border in July 2014.
The Iraqi coalition, which includes Iraqi military personnel, Shiite paramilitaries and allied Sunni tribesmen, has faced stiff resistance from ISIS militants, who have used sniper fire, suicide vehicle bombs and booby traps to slow Baghdad's advances.
The jihadi group captured the city in June 2014 as it swept across northern Iraq, seizing swathes of territory from Iraqi forces. It has controlled the city, Iraq's second-biggest, ever since, imposing its brutal brand of ultra conservative Islamic law on the city's pre-takeover population of more than a million people.