ISIS Claims Somali Suicide Attack as It Vies With Al-Shabab for Recognition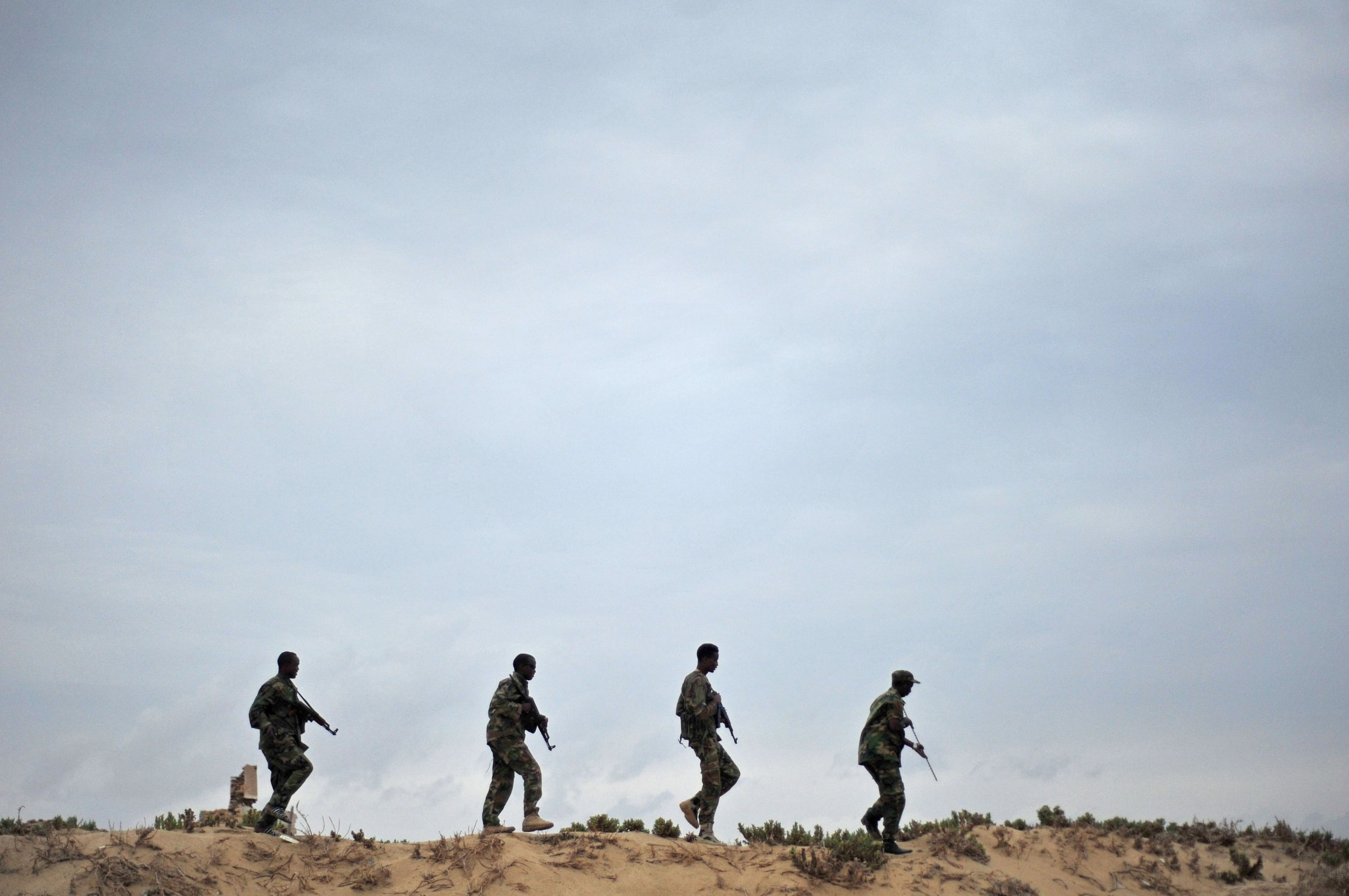 An affiliate of the Islamic State militant group (ISIS) claimed responsibility for a suicide bombing in northern Somalia on Tuesday, the group's first attack in the country for months and a sign of the battle for supremacy between militant groups.
A lone bomber blew himself up at a police checkpoint in Puntland, a semiautonomous region in northern Somalia, killing five people and injuring 12 others, a local governor told Reuters. The bomber was reportedly stopped by a soldier before he could reach his target.
A statement published on ISIS's Amaq News Agency on Tuesday claimed responsibility for the attack, which it said was carried out by one of its fighters. The bombing appears to be the first carried out by the small ISIS faction since February, when a statement on Amaq claimed responsibility for a gun attack on a hotel in Bosaso, a port city in Puntland, in which several hotel security guards and militants were killed.
ISIS lags behind Al-Shabab, Somalia's main Islamist group, in terms of size and influence in the country. Al-Shabab, which has ties to Al-Qaeda, grew out of the now defunct Islamic Courts Union, which seized control of the Somali capital Mogadishu in 2006 only to be ousted by Ethiopian forces later that year.
The group carries out regular suicide bombings in Mogadishu and controls substantial portions of the southern Somali countryside. Al-Shabab told Reuters that it was not behind Tuesday's attack in Puntland.
The leadership of ISIS in the Middle East has made overtures to Al-Shabab, encouraging the group to switch allegiance. But Al-Shabab's chiefs have rejected the advances and the group's feared intelligence agency, known as the Amniyat, have conducted brutal purges of fighters suspected of loyalty to ISIS.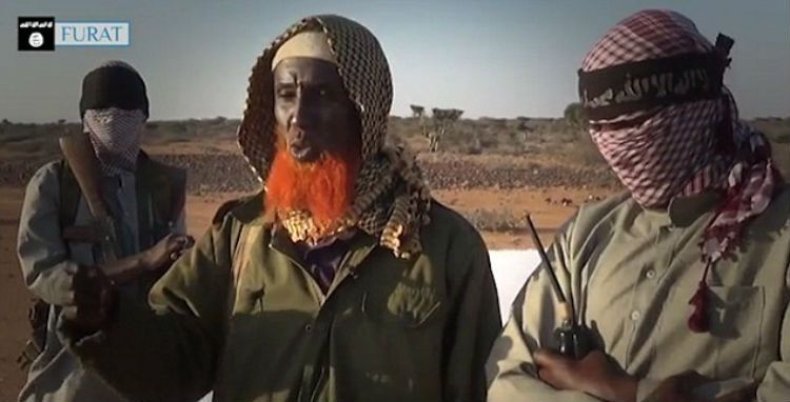 A small group of militants— led by Abdulqadir Mumin, a dual Somali-British citizen —did break away from Al-Shabab in 2015 and pledged allegiance to ISIS. The group's main achievement so far was to briefly seize control of Qandala, a small port town in Puntland, in October 2016. Puntland security forces drove out the fighters two months later.
Somalia's President Mohamed Abdullahi Farmajo, elected in February, has declared war on Al-Shabab. The president announced a 60-day amnesty in April for disaffected Al-Shabab fighters, urging them to lay down their weapons and promising to reintegrate them into Somali society.
But the group's leadership rejected the amnesty, and Al-Shabab shows no signs of slowing its attacks: fighters from the group reportedly attacked more than a dozen villages in southern Somalia on Tuesday in an apparent bid to disrupt a planned offensive by Somali and African Union forces to liberate the region.
There has also been an uptick in international support for Somalia's battle with militancy in recent months. The U.K. hosted a global conference in London earlier in May, at which Somalia and its partners agreed a new security pact aimed at bringing peace to the country, which has witnessed more than two decades of conflict since civil war broke out in the early 1990s.
U.S. President Donald Trump has also deployed U.S. troops to Somalia for the first time in more than 20 years and given American security advisors more scope to carry out drone strikes against Al-Shabab. Washington has orchestrated at least 42 strikes in Somalia since 2007, according to the Bureau for Investigative Journalism.