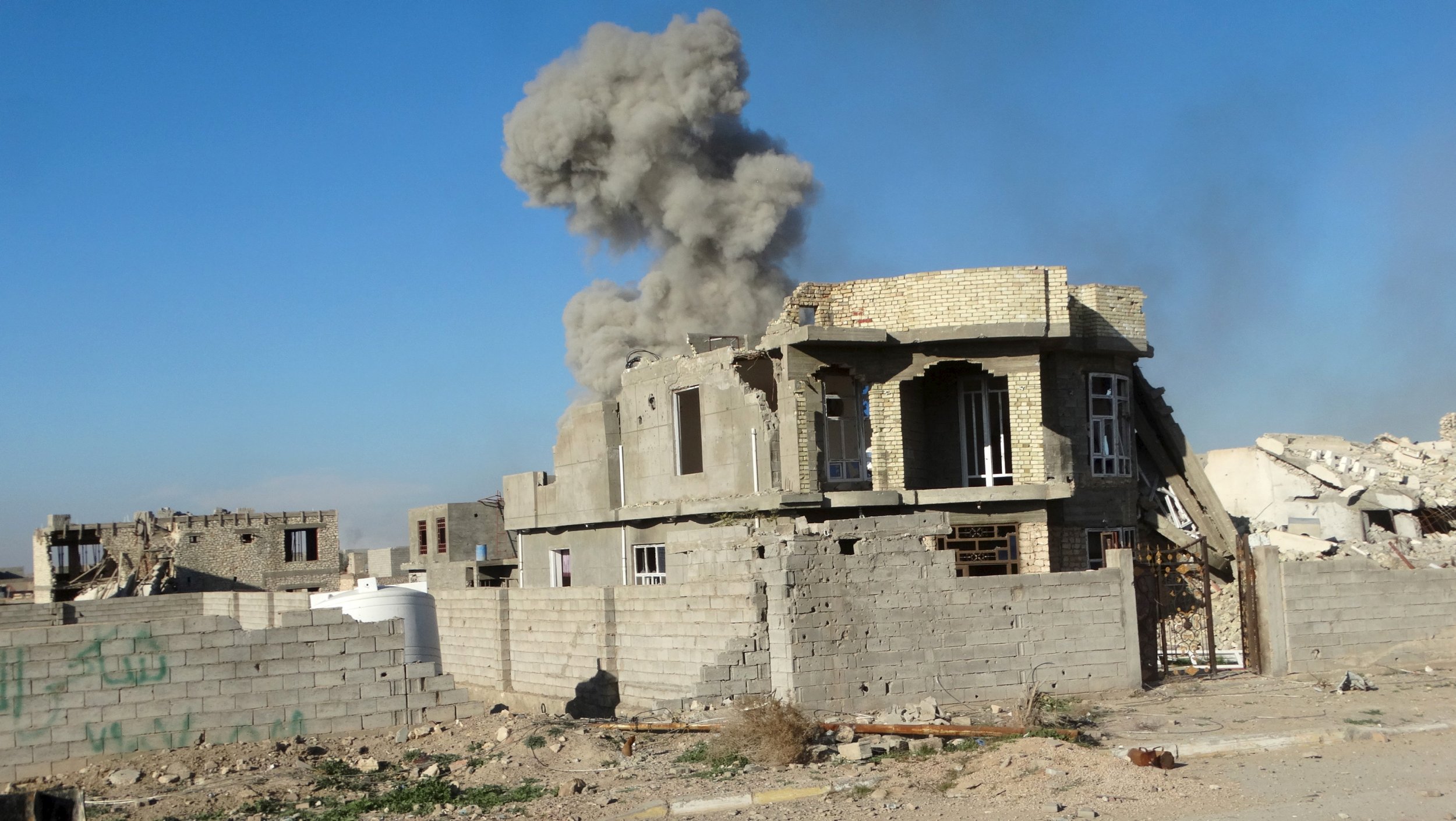 The spokesman for the Islamic State militant group (ISIS), Abu Muhammad al-Adnani, has reportedly been critically injured after an airstrike hit the western Iraqi province of Anbar, a statement from Iraq's joint operation command said Thursday.
According to the statement, Adnani lost "a large amount of blood" after two guided missiles hit an ISIS hideout near Barwana a few days ago, the Wall Street Journal reports. Following the strike, Adnani was moved to Mosul, a city in northern Iraq that also serves as the militants' capital in the country. The statement further added that 15 other senior ISIS leaders were killed in attacks in the same area on Thursday.
The U.S. has been unable to confirm this report, though Col. Steve Warren, a spokesman for the coalition carrying out airstrikes in the region, said they had not targeted Adnani, Reuters reports. In August 2014, the U.S. Department of State offered a $5 million reward for his capture.
Adnani has been known to authorities for some time. A 38-year-old Syrian citizen from the northwestern city of Idlib, he pledged allegiance to al-Qaeda more than a decade ago. (Al-Qaeda in Iraq would later become ISIS.) During the U.S. invasion of Iraq, which began in 2003, Adnani was once imprisoned by U.S. troops.
He became ISIS' spokesman in June 2014, when he issued a statement claiming that the group was establishing its own caliphate, or Islamic state, to encompass the territory it had seized in Syria and Iraq. If he has been injured, this may prove a real setback for the group. Adnani is believed by Middle East analysts to be a close advisor to ISIS leader Abu Bakr al-Baghdadi.
Over 100 ISIS fighters were reportedly killed by coalition airstrikes in and around Barwana this week. The strikes were aimed at helping the Iraqi army repel ground offensives near the city of Haditha. In December last year, the Iraqi army succeeded in forcing ISIS from the city of Ramadi in Anbar province.