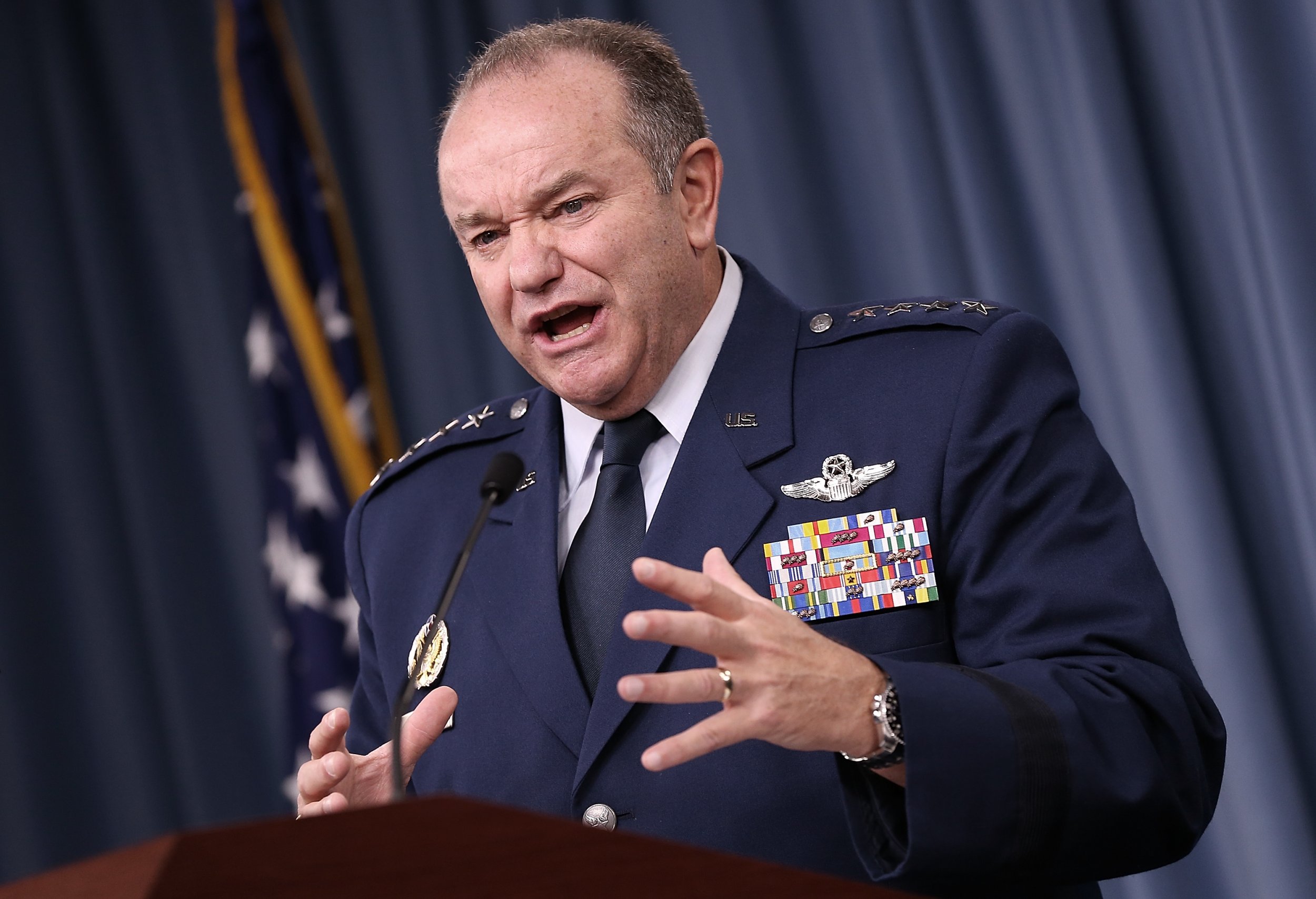 A top NATO commander says the Islamic State militant group (ISIS) is "spreading like a cancer" within the wave of refugees fleeing conflict in Syria and other countries into Europe.
U.S. Air Force General Philip Breedlove, NATO's supreme allied commander in Europe, also accused Russia and the Syrian regime of President Bashar al-Assad of "weaponizing" the refugee crisis as a means of attacking the West. Russia has been conducting air strikes in Syria since September 2015, ostensibly against ISIS targets but which have also hit opposition rebel groups considered allies by the West.
More than 1 million migrants and refugees entered Europe in 2015, with a quarter coming from Syria, where a five-year civil war has killed 250,000 people and displaced around 11 million. A further 130,000 have crossed the Mediterranean into Europe in the first two months of 2016, as many as in the first six months of 2015.
Breedlove told a hearing of the U.S. Senate Armed Services Committee on Tuesday that members of ISIS were hiding among the flood of refugees entering Europe, "taking advantage of paths of least resistance, threatening European nations and our own," according to The Guardian. He added that up to 1,500 foreign fighters who had joined ISIS from Europe and other areas were returning to their home countries, equipped with military skills and extremist ideology.
Bill Frelick, director of the refugee program at Human Rights Watch, said that Breedlove's remarks reflect the refugee crisis "through a military prism" and that the number of refugees sympathetic to extremist groups is equivalent to "needles in haystacks," according to The Guardian.
Assad and the Syrian regime forces have been accused of carrying out indiscriminate attacks, such as the use of barrel bombs in civilian areas. According to U.K.-based monitoring group the Syrian Observatory for Human Rights, Russian air strikes in Syria killed almost 1,400 civilians between September 2015 and January.
Breedlove said that Moscow and Damascus were deliberately causing the mass displacement of Syrian civilians. "These indiscriminate weapons used by both Bashar al-Assad and the non-precision use of weapons by the Russian forces, I can't find any other reason for them other than to cause refugees to be on the move and make them someone else's problem," he said.