ISIS Storm Palestinian Yarmouk Refugee Camp in Syrian Capital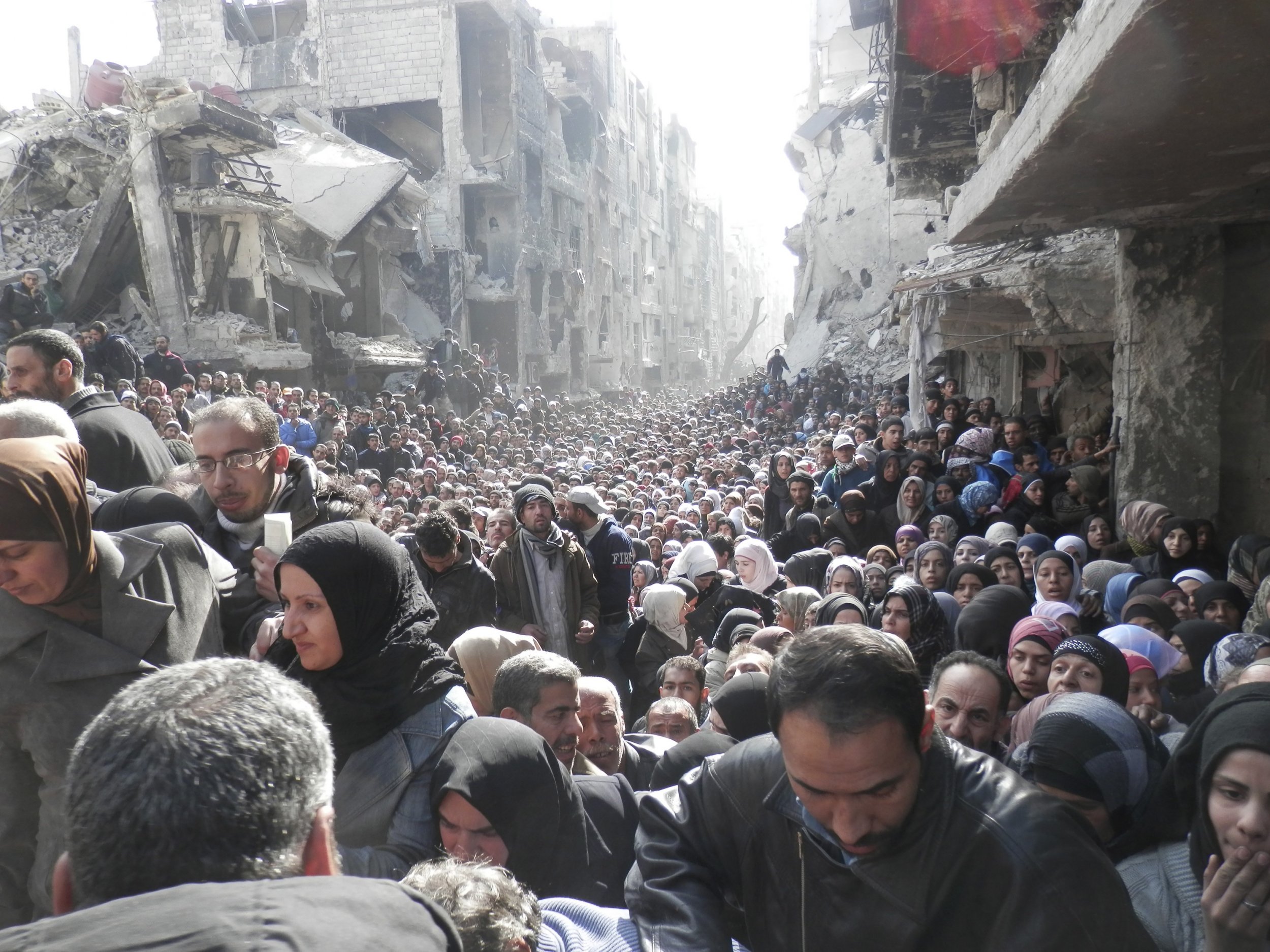 ISIS militants have stormed the besieged Palestinian Yarmouk refugee camp in the Syrian capital of Damascus and seized control of most of the compound, activists and Palestinian officials report.
"Fighters from ISIS launched an assault this morning on Yarmouk and they took over the majority of the camp," Anwar Abdel Hadi, director of political affairs for the Palestine Liberation Organization in Damascus told AFP news agency, adding that fighting was ongoing inside the camp.
During the four-year-long civil war, the refugee camp's population has shrunk from approximately 150,000 to only 18,000 as thousands fled the civil war to neighbouring countries or other areas of Syria.
Conditions in the camp have deteriorated since 2012 as rebels fighting the Assad regime have used the camp as a base to attack the president's forces in the capital, Damascus, leaving the Syrian government to impose a siege on the camp.
The Syrian Observatory for Human Rights have confirmed that the radical Islamist group had taken a "large part" of the encampment and had previously confirmed that the group were in control of a number of roads in the camp on the outskirts of the Syrian capital. Last year, ISIS supporters claimed that the group had taken areas of the camp with photos circulating of a parade through the streets of Yarmouk.
Benjamin Decker, senior intelligence analyst at the Tel Aviv-based geopolitical risk consultancy The Levantine Group, says that the storming of Yarmouk may be an attempt by the jihadis to capture the humanitarian aid delivered into the camp.
"It is by far one of the worst places in Damascus, if not the country, so there is very little security there and it was a very easy operation," Decker says. "This may actually be an attempt to seize a lot of the humanitarian aid that has been delivered to the area in recent months."
"There has been a massive campaign from the international community to ask for the Assad regime's permission to deliver aid. They are completely trapped and [ISIS taking control] is likely to exacerbate the humanitarian crisis there."
The camp was constructed during the 1948 Arab-Israeli war for Palestinian refugees fleeing the violence. In June last year, Syrian rebels battling president Bashar al-Assad agreed a ceasefire deal which allowed the siege on the camp to be lifted and basic goods to be delivered.