ISIS Suicide Bomb Attack Kills Dozens at Refugee Camp on Syrian Border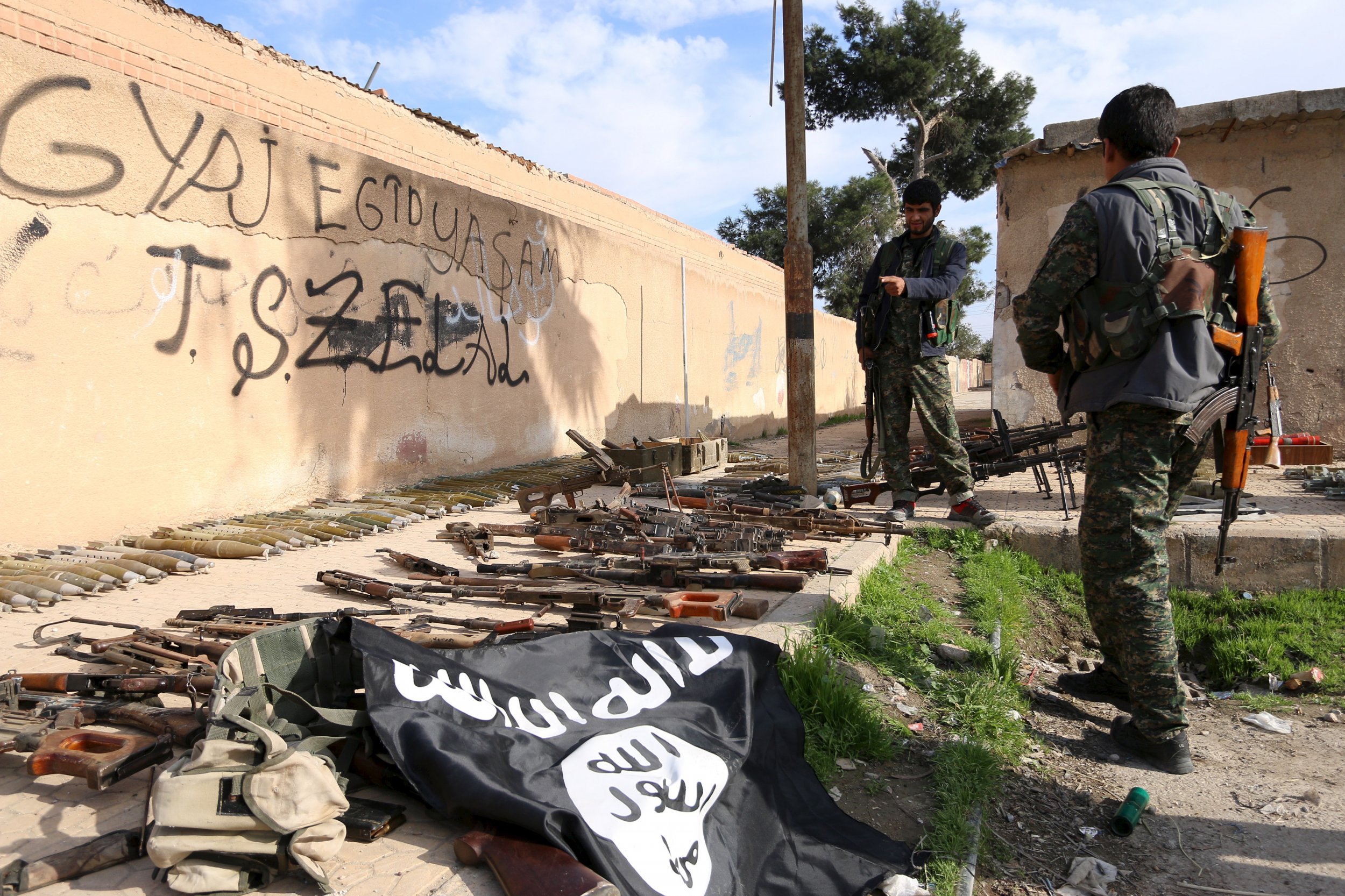 A coordinated suicide bomb assault by the Islamic State militant group (ISIS) has killed at last 32 people. Five attackers detonated explosive belts inside and outside a refugee camp on the border between Syria and Iraq.
The U.K.-based Syrian Observatory for Human Rights (SOHR) reported the blasts took place at the camp in the Rajm al-Salibeh area just inside Syrian territory. The conflicts in both territories have forced refugees from Iraq and the internally displaced from Syria into camps in the region.
At least 23 of the dead were civilians who had fled the fighting, the observatory said.
"At least five suicide attackers blew themselves up outside and inside a camp for Iraqi refugees and displaced Syrians in Hasakah province," SOHR chief Rami Abdel Rahman told AFP. He added the death toll could rise because many of the injured were in critical condition and others remained unaccounted for.
Read More: ISIS and the U.S. battle over massive dam that could shape Syrian conflict
The Syrian Democratic Forces (SDF), a Kurdish-led amalgam of Arab and Kurdish brigades battling ISIS, confirmed the civilian casualties to Reuters. Nasser Haj Mansour, an adviser to the U.S.-backed forces, said the dead included Syrians fleeing clashes between fighters loyal to the Syrian President Bashar al-Assad and ISIS in Deir al-Zor, as well as refugees from neighboring Iraq.
Heavy clashes between ISIS and the SDF, whose fighters were also killed in the blasts, erupted in the wake of the attack. Over the past week the SDF has recaptured the strategic town of Tabqa from the ISIS forces after several battles.
The strategically important town, 25 miles west of Raqqa, allows control of Syria's largest dam and is of crucial importance in the campaign to wrest control of ISIS's de facto capital, captured in 2014.
The U.S. conducted airstrikes in support of the militia as the SDF fought ISIS in Tabqa. Russia, which supports Assad's regime, but has provided training for SDF fighters, has accused the U.S. of compromising the stability of the Tabqa Dam with the Pentagon's air strikes, something the U.S. has denied.
If the dam were to fail either because of the pressure of the Euphrates River that has already built up due to non-functioning spillways, or through intentional sabotage by ISIS, the resulting flooding would threaten the 90,000 remaining residents of Raqqa and likely others in the region.