Isis Supporter Urged Jihadis to Kill Prince George in Terror Attack at His School
A supporter of the Islamic State militant group (ISIS) has admitted encouraging jihadis to target Prince George in a terror attack at the young royal's school.
Husnain Rashid, 32, from Lancashire in the U.K., changed his plea two weeks into a trial for multiple terrorism offences, after originally denying all the allegations against him.
He has now pleaded guilty at London's Woolwich Crown Court to three counts of engaging in conduct in preparation of terrorist acts and one count of encouraging terrorism.
Rashid was accused sharing an image of the eldest son of Prince William and Kate Middleton, along with the address of his school in Battersea, London, to fellow extremists via the encrypted messaging service Telegram.
One of the pictures he shared of the young royal, who is third in line to the throne, was a superimposed image of the 4-year-old next to a silhouette of two jihadi fighters along with the caption: "Even the royal family will not be left alone."
During the trial, it was heard that Rashid posted more than 300,000 messages on Telegram urging a lone wolf attack. Prosecutors said Rashid ran a "prolific" Telegram channel called Lone Mujahid, in which he provided an "e-toolkit for terrorism."
Police said Rashid shared a list of popular British sports stadiums, suggested injecting poison into supermarket ice creams and urged Jewish areas of the UK to be targeted in a terror attack.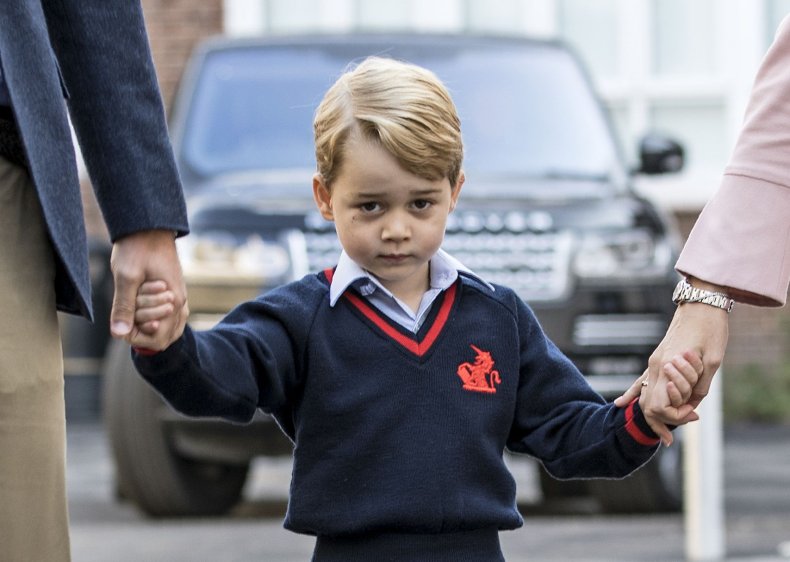 Rashid also allegedly posted a map of New York's Sixth Avenue along with the caption: "New York Halloween Parade. Have you made your preparations? The Countdown begins," as well as popular tourist destinations and train stations across Europe.
Sky News reports the 32-year-old urged jihadis to "fight and spill the blood to the apes in your land" adding: "Start planning, start scouting targets, start monitoring entry/exit routes, start preparing tools and weapons/explosive."
Following Rashid's change of plea, Judge Andrew Lees told the defendant: "For the past week I have listened to the most disturbing allegations," reports the BBC.
"You have admitted these allegations of encouraging others to commit terrorist activities and publishing statements to encourage the killing of others.
"It is inevitable that you will receive a very lengthy prison sentence and there will be a consideration of a life prison sentence."
He added: "The question of your future dangerousness and the protection of the public is a matter that I will have to give very careful consideration."
Rashid will be sentenced for terrorism offenses at the same court on June 28.