ISIS Supporter Tried To Blow Up Train With Bomb Made Out of Christmas Fairy Lights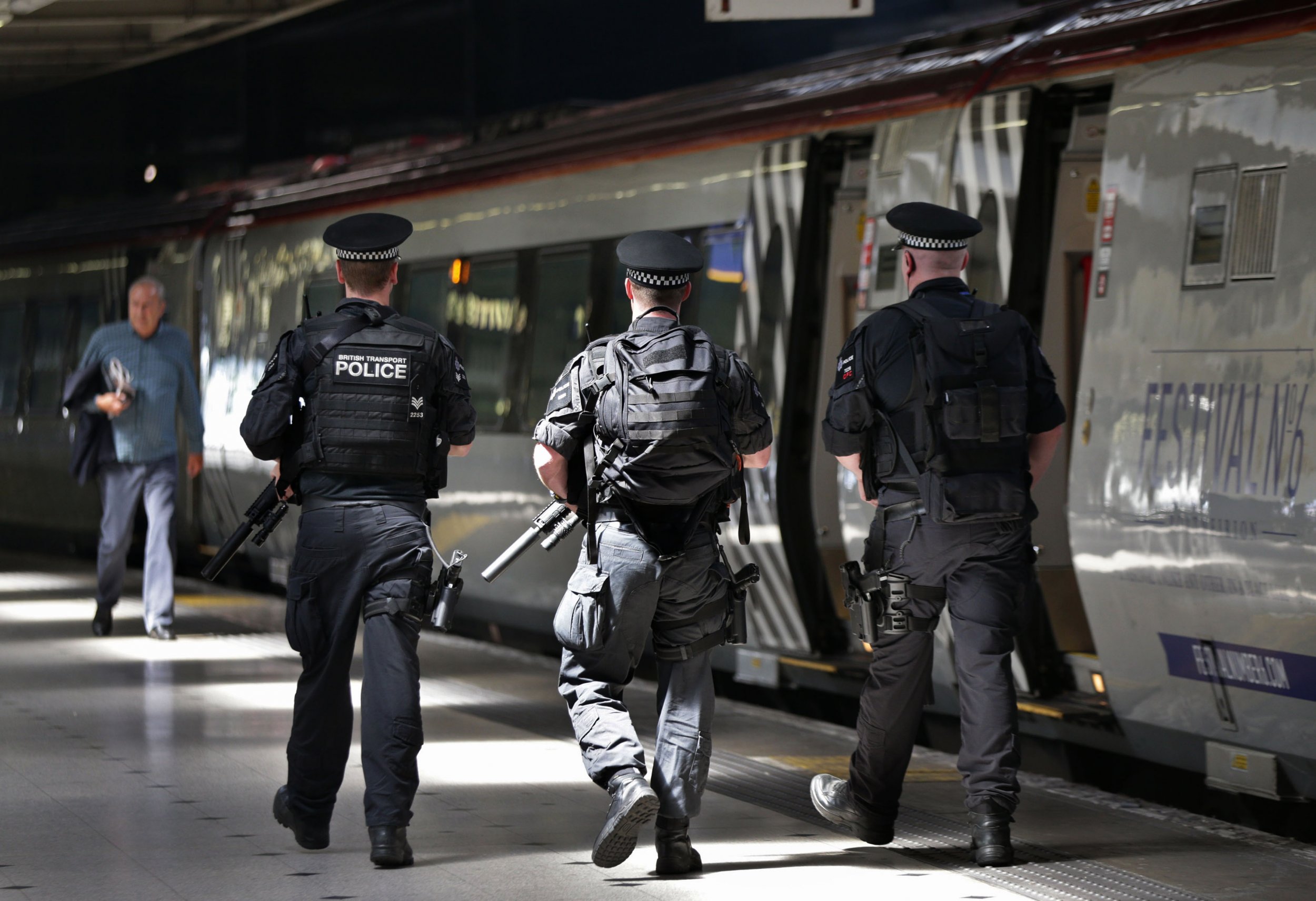 A supporter of the Islamic State militant group (ISIS) in Britain has been jailed for life for attempting to blow up a railway line in the city of Birmingham with an explosive device made from Christmas fairy lights.
Zahid Hussain, a 29-year-old from Birmingham, tried to manufacture a bomb in his parents' house, using it as a "base of operations and improvised laboratory."
He researched targets for the explosion and was captured on CCTV under the main train line from Birmingham to London. His device, which failed to detonate, was filled with more than a kilogram of shrapnel.
"If detonated in a crowded area it would have been potentially fatal to those within metres of it and would have potentially caused serious injury among those up to 10 metres away," the judge, Justice Sweeney, said.
"You are a dangerous offender and in the view of the level of the danger that you pose and the impossibility of predicting when it will come to an end, this is an appropriate case in which to impose a sentence of life imprisonment," he continued.
Hussain became radicalized after watching a series of ISIS videos and looking at images posted by the jihadi group about the conflict in Syria, one of the main drivers of recruitment for the jihadi group. He also viewed images of the Tsarnaev brothers, who killed three at the Boston Marathon in April 2013.
Police arrested him in August 2015 after finding him with a knife, a crowbar and explosives instructions. He had made several igniters for a device from Christmas fairy lights and tried to make a remote-control detonator from a doorbell. They also found bottles of hydrogen peroxide and a guide to targeting railway lines.
When detained, Hussain told police that he had only been "experimenting" with making the device and said he planned to sell it to a British newspaper.
"In your case, culpability is extremely high as more than one explosion was clearly intended, and the harm to be caused was ultimately loss of life or serious injury to the person," Justice Sweeney said.
"You were clearly deeply radicalized and, over a period of at least nine months, were strongly committed to what you were doing."
Britain has suffered four Islamic State militant group (ISIS) attacks so far in 2017. They were a car-ramming attack on Westminster bridge in March, a suicide bomb blast at an Ariana Grande Manchester concert in May, a van-ramming and knife attack in London Bridge in June and a partial explosion on a subway train in West London in September.
The attacks killed 35 people and wounded dozens more. In another extremist attack, a man ran down Muslims outside a mosque in north London in June, killing one.
The threat level in Britain remains at 'severe,' meaning that an attack is likely.