ISIS Supporters Celebrate Deadly Attacks on Brussels Airport and Metro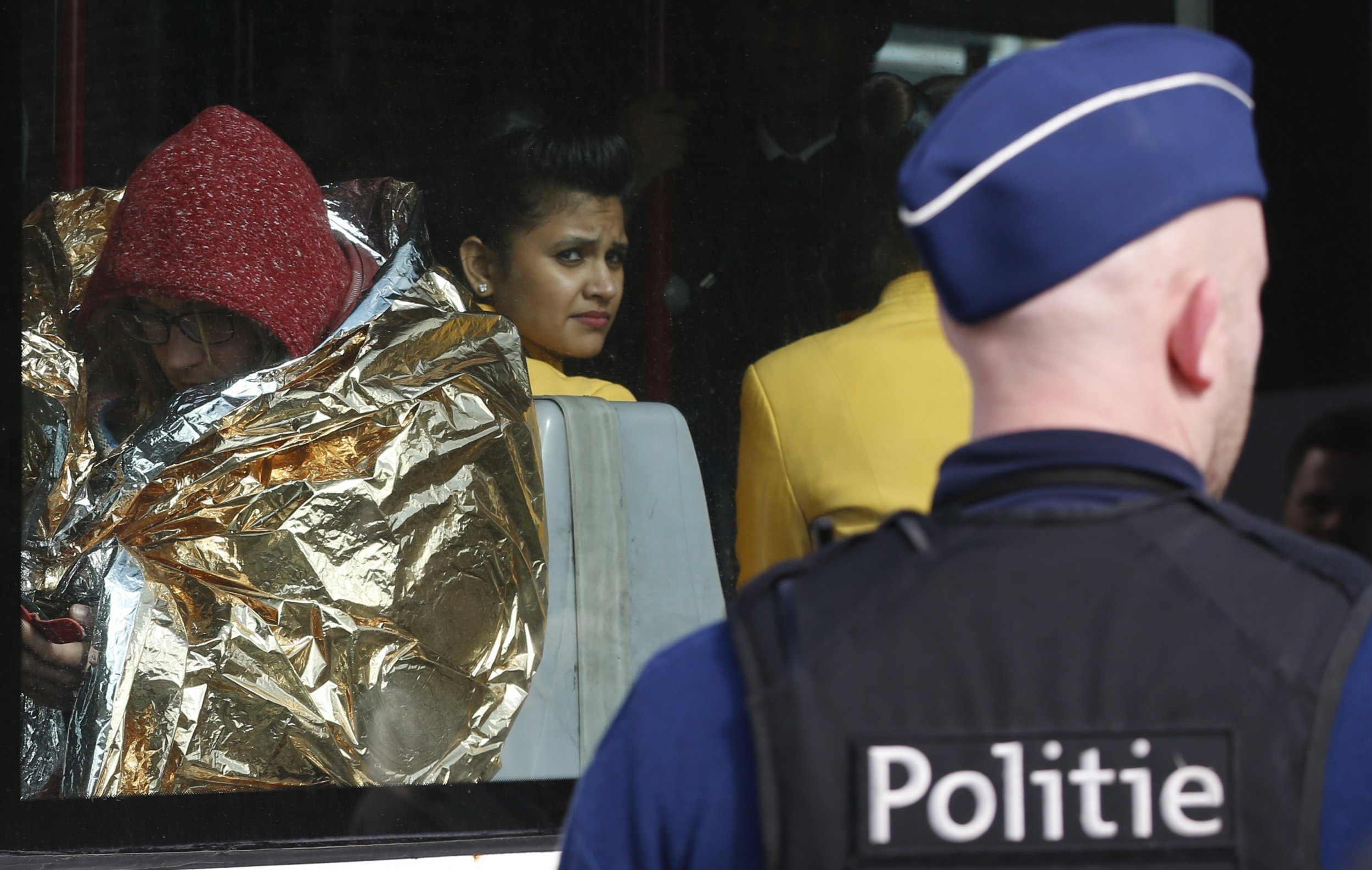 Supporters of the Islamic State militant group (ISIS) celebrated the attacks on Brussels airport and Maalbeek metro station on Tuesday.
The attacks, two explosions at Zaventem airport and one at the metro station left at least 26 people dead during rush hour in the Belgian capital. Belgium has raised its security threat level to maximum, cancelled all flights into the airport and closed all metro stations.
No group has yet claimed responsibility for the attacks but they came just four days after the arrest of the only surviving Paris attacker, Salah Abdeslam, who played a role in the ISIS-claimed shooting and suicide attacks in November. A witness told Reuters that he heard shouts of Arabic before the bomb blasts.
"We are not just clapping, but we are happy again. We are smiling, we are laughing and we are joyful like it's a day of celebration," tweeted one ISIS sympathizer.
Another wrote: "#Brussels, if you continue your war against the religion of Allah then this is our response."
The same user also condemned other Muslims for showing respect for the victims of the attacks, writing: "Dog Arabs condemning the killing of the Crusaders in Belgium but did not cry for half a million Syrians and a million Iraqis and tens of thousands in Burma and Mali. Your turn is coming miscreants."
Some other users used the hashtag "#Belgium_is_on_fire_from_explosives" on Twitter as a sign of celebration at the deadly attacks.
While ISIS has not officially claimed the attack, two of Abdeslam's accomplices from a jihadi network in Belgium remain at large, increasing suspicion that the network had a role to play in Tuesday's attacks.
A series of raids by Belgian authorities in the past week revealed that the jihadi circles in the Belgian capital were "more numerous" than previously believed, French President Francois Hollande said on Friday.