ISIS Supporters, Using Lionel Messi, Are Waging a Propaganda Campaign Against the World Cup in Russia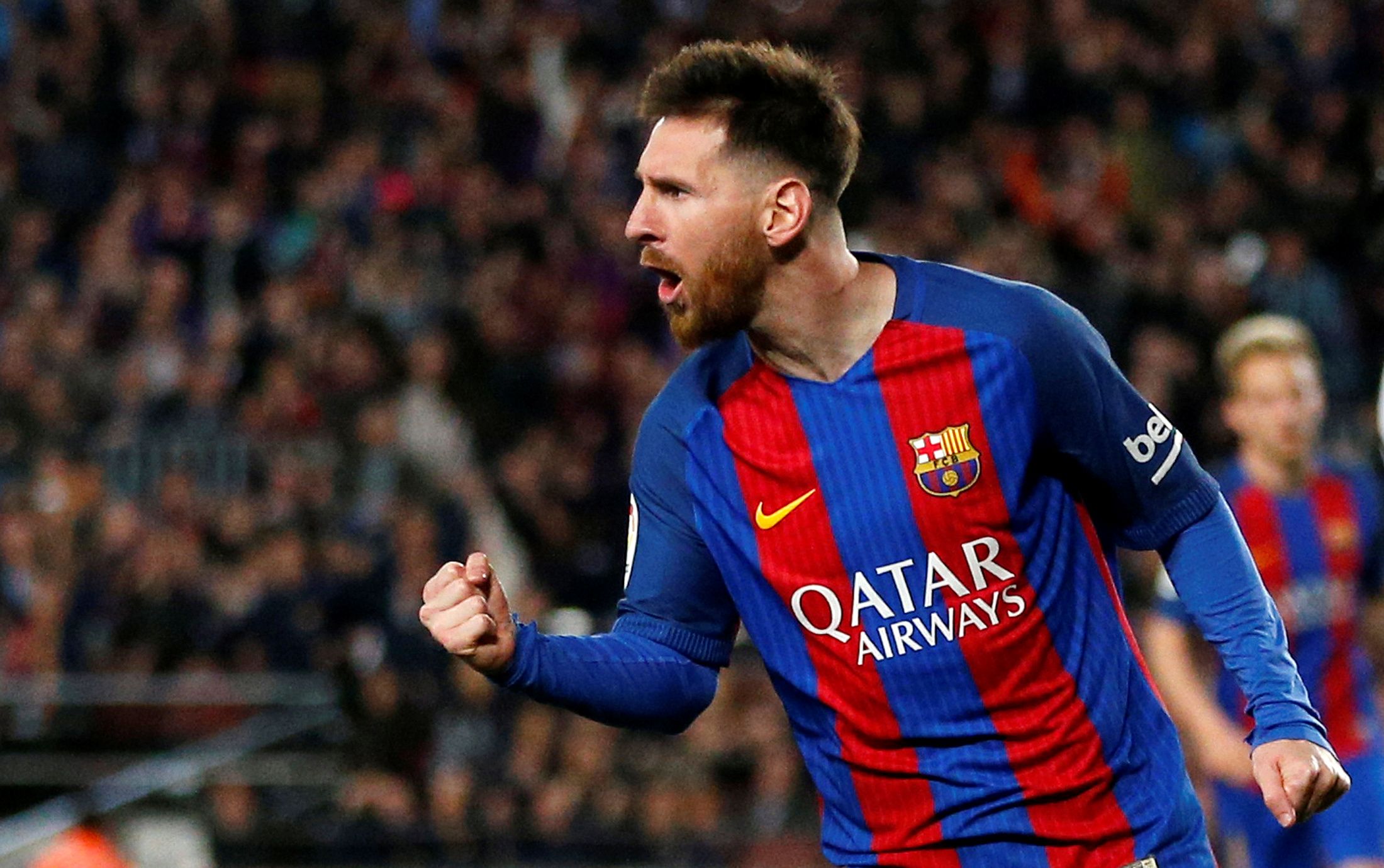 Last year, the Islamic State militant group (ISIS) and its supporters threatened three of the world's biggest sporting events with attacks: the 2016 European Championships, the Rio Olympics and Wimbledon.
Now, a pro-ISIS group has set its sights on another spectacle: the World Cup.
Late Tuesday, the Wafa group threatened an attack on the World Cup, showing one of the world's best players, Barcelona and Argentina's Lionel Messi, mocked up in a prison outfit, behind bars, and with blood dripping from his eye.
The World Cup will be hosted in Russia between June 14 and July 15 across 11 cities.
"You are fighting a state that does not have failure in its dictionary," the notice, published by the Wafa Media Foundation and shared with Newsweek by cyber monitoring site Jihadoscope, reads in both English and Arabic.
The poster is brandished with large red letters that read "Just Terrorism," a possible reference to Nike's slogan "Just Do It," though Messi has a sponsorship deal with Adidas. The notice is not an official ISIS release as it did not come from one of its designated channels, such as its self-styled news agency Amaq.
The Wafa group has posted a series of propaganda images relating to the World Cup, some that threaten the "enemies of Allah in Russia." Another post seen by Newsweek reads: "I swear that the mujahideen's fire will burn you. Just you wait," using the Arabic word for holy warriors.
The image shows a militant clad in camouflage overlooking a stadium, holding a Kalashnikov rifle and explosives. Another image shows the World Cup trophy broken in half with flames rising from it, suggesting an explosion. Another reads: "Coming to Russia."
While the threats that the group and its followers have made against other sporting events have not materialized, the Wafa group's posts will put security services in Europe, particularly Russia, on high alert before the tournament.
ISIS supporters have previously attacked stadiums, however, including the international match between France and Germany on November 13, 2015, the night of the ISIS-claimed shooting and suicide bomb attacks in Paris that left 130 people dead, and a suicide bomb on an Iraqi stadium in March 2016 that killed 25 people.
ISIS regularly threatens Russia with attacks. Moscow has entered into the Syrian conflict, launching air strikes and advising Syrian government forces in support of President Bashar al-Assad.
Russia has overtaken Tunisia and Saudi Arabia as the top exporter of ISIS foreign fighters and many from the restive North Caucasus region have traveled to join the group. In that region, jihadis have established an ISIS affiliate known as Caucasus Province.
Russian security services estimate that as many as 900 jihadis out of more than 3,000 who traveled to Iraq and Syria have returned to the country, posing a serious threat to national security.
In August 2015, the militant group released a video calling for attacks in Russia, directly addressing Russian President Vladimir Putin.
"Listen Putin, we will come to Russia and will kill you at your homes," a masked man said in the video.
Moscow claimed in June to have killed ISIS's leader Abu Bakr al-Baghdadi before he appeared in an audio recording last month. ISIS retaliated by claiming the kidnapping of two Russian soldiers, parading them in a propaganda video released on September 28. Moscow denied any of its soldiers were being held by ISIS.
On Russian soil, ISIS claimed a bomb attack against police in the mostly Muslim republic of Dagestan, a shooting attack on police in Nizhny Novgorod and, most recently, an August stabbing attack that injured eight people in the Siberian city of Surgut.