ISIS Surrenders Baaj, One of Leader Abu Bakr al-Baghdadi's Hideouts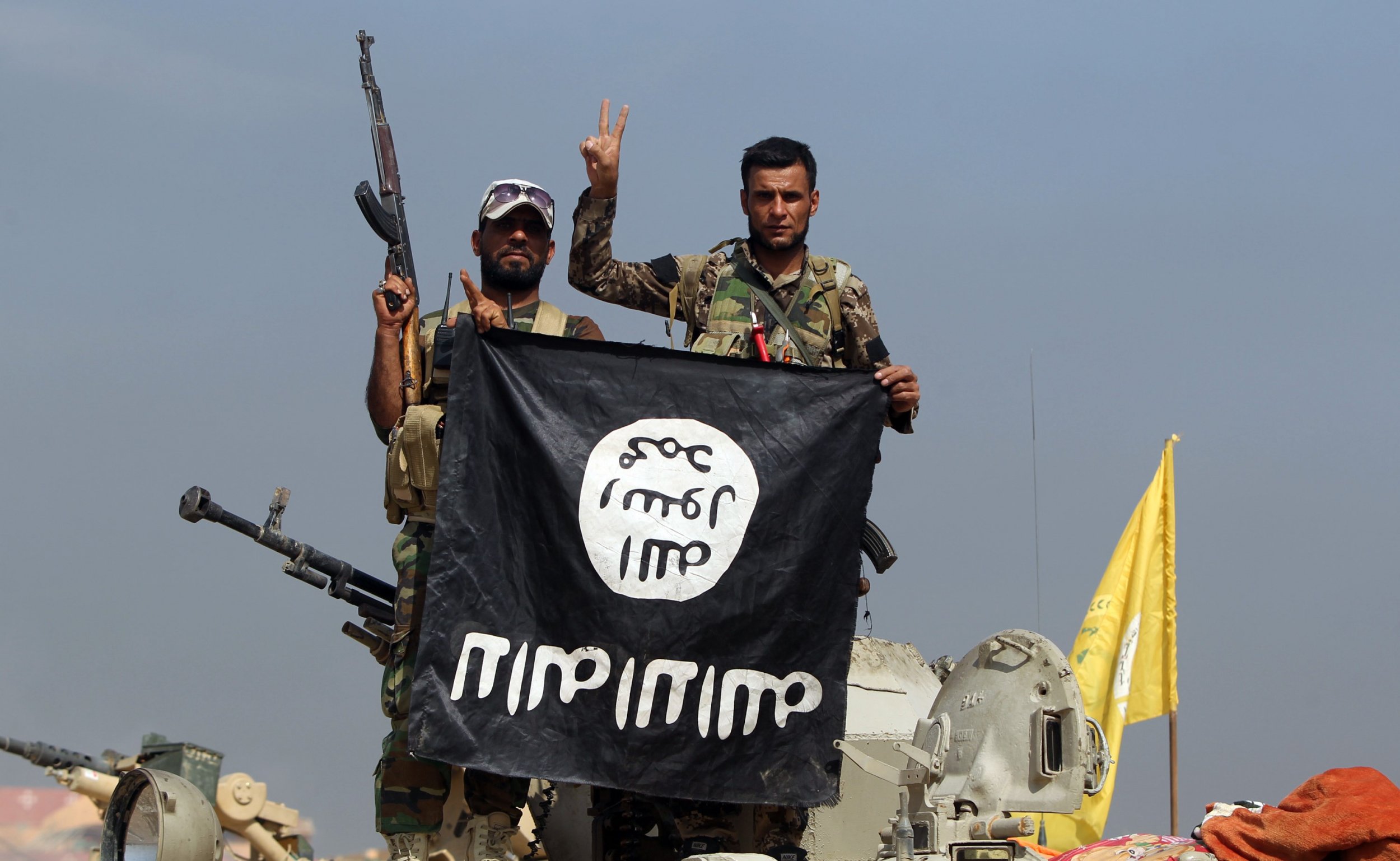 The Islamic State militant group (ISIS) surrendered one of its last bastions in Iraq on Sunday as the net closed on the group's control of the porous Iraqi-Syrian border.
ISIS fighters remaining in the northwestern Iraqi town of Baaj abandoned the city late Saturday. Iraq's government-backed Shiite paramilitary forces entered the city Sunday, marking a decisive victory for the coalition seeking to overthrow ISIS from the northern Iraqi city of Mosul.
The town, west of Mosul near the Iraqi-Syrian border, has served as one of the hideouts for ISIS leader Abu Bakr al-Baghdadi since he delivered his first and only sermon as the group's leader from Mosul's Al-Nuri Mosque in July 2014.
Abu Mahdi al-Muhandis, deputy head of the Popular Mobilization Forces, said in a statement that the capture was a "big and qualitative achievement" in the Mosul campaign.
Baghdadi is believed to have fled Mosul for good before Iraqi forces, backed by the U.S.-led coalition, initiated a large-scale assault on Iraq's second city in October.
Read more: ISIS leader Abu Bakr al-Baghdadi flees Mosul, moving across Iraqi-Syrian border
An Iraqi official, speaking on condition of anonymity, confirmed to Newsweek in March that Baghdadi was no longer in Mosul, but now moves across the Iraqi-Syrian border in some of the largely lawless areas where the group retains control in both countries.
"He moves between al-Hajin in Syria and al-Ba'aj in Iraq," the official said. The western Iraqi border has served as a key transit point and supply line for ISIS fighters and resources in and out of Syria. ISIS still controls a stretch of the border.
The U.S.-led coalition is leading the extensive search for Baghdadi, the world's most wanted extremist, having dispatched a ground expeditionary force to capture or kill members of the group's leadership. Coalition airstrikes have also targeted Baghdadi, with several reports of life-changing injuries to the ISIS leader, and a temporary replacement for him while he recovered.
Washington has also dispatched its expeditionary targeting force, a group of elite U.S. commandos, to hunt down ISIS leaders and senior operatives in Iraq and Syria.