ISIS Sympathizer Releases Address of Navy SEAL on Bin Laden Mission
A British supporter of the radical Islamist group ISIS posted online what he said was the home address of the U.S. Navy SEAL who claims to have shot dead al-Qaeda leader Osama bin Laden on Saturday, saying that it was the group's "number one target."
U.S.-based jihadi monitoring service SITE Intelligence told Reuters on Tuesday that the threat to Robert O'Neill was posted on Twitter and had been circulated widely by ISIS supporters online. Twitter suspended the account in question, and also removed the tweet that shared the alleged address.
A message posted on Saturday from a Twitter account claiming to belong to Sally Jones, a British jihadi convert and widow of ISIS's slain cyber chief Junaid Hussain, posted the address in a tweet that included a link to a text file hosted on the text-sharing Pastebin service. The tweet also included the hashtag #RunRobertRun.
O'Neill, 39, appeared on Fox News late on Tuesday to respond to the online threats against his life and said U.S. authorities were helping to ensure his security. "I've been ready for this since we killed Osama bin Laden. I have stuff in place," he said. "I've talked to some FBI and local law enforcement and they are putting stuff in place to assist.
"This should be a call for every service member. They are all targets," he added.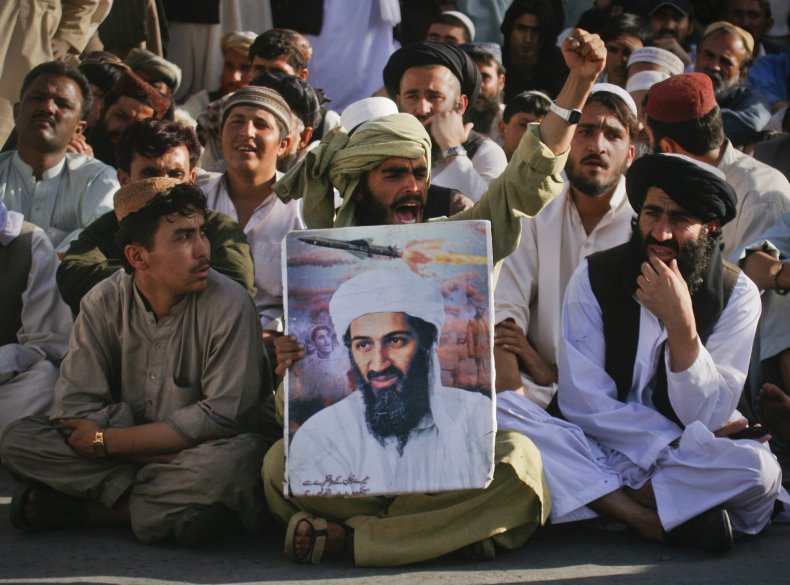 Last November, O'Neill told The Washington Post that he had killed the al-Qaeda leader, who had become the most wanted man in the world following the 9/11 terrorist attacks in New York. O'Neill said he was the first SEAL to enter bin Laden's bedroom in his Abbottabad compound and that he shot the terrorist mastermind as he stood behind one of his wives. His account is disputed by another SEAL present during the raid, Matt Bissonnette, who published a bestselling book in 2012 saying that he killed bin Laden.
O'Neill told Esquire in 2013 about the moment he shot the extremist leader, saying that bin Laden used his wife as a shield. "In that second I shot him, two times in the forehead. Bap! Bap! The second time, as he is going down. He crumbled to the floor in front of his bed and I hit him again."
O'Neill is now a motivational speaker and a contributor to Fox News. Fox News released a documentary on O'Neill earlier this year entitled "The Man Who Killed Usama bin Laden."