Syria: U.S.-Backed Fighters Advance Against ISIS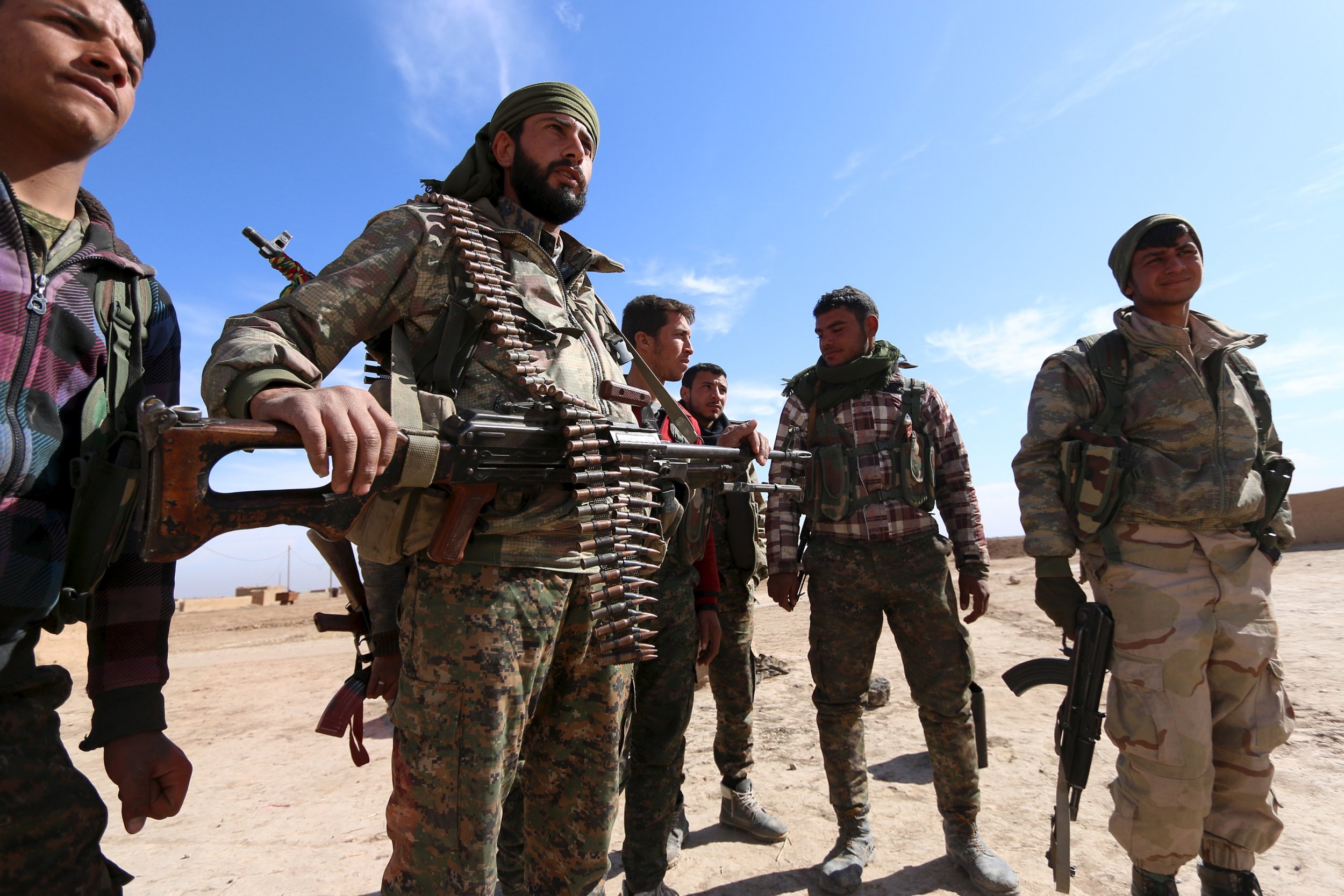 BEIRUT (Reuters) - A U.S.-backed alliance of Syrian Kurdish and Arab fighters advanced against Islamic State fighters in the northeast on Thursday as part of a push toward a strategic town held by the jihadists, the alliance and a monitoring group said.
The Syria Democratic Forces, which includes the powerful Kurdish YPG militia, said they had captured several villages and farms from Islamic State, backed by U.S.-led air strikes.
The alliance earlier on Thursday said it launched a new offensive against Islamic State this week to capture al-Shadadi, a major logistics hub for the group located on a network of highways in Hasaka province. Its capture would isolate Raqqa, Islamic State's de-facto capital in Syria.
The Britain-based Syrian Observatory for Human Rights said the SDF had taken over nearly two dozen villages and farms, and cut off IS road links from al-Shadadi to neighboring Iraq and to Raqqa.
Some IS fighters retreated to Deir al-Zor province, most of which the jihadists control, it said.
Washington backs the Syria Democratic Forces, which joins the YPG with various Arab groups including Jaysh al-Thuwwar (Army of Rebels). Since it was formed last October, the SDF has taken areas of Hasaka province from IS.
The YPG has been the most effective partner against IS in Syria for the U.S.-led coalition, and took swathes of territory from the group last year. Most of Hasaka province is under Kurdish control.