War in Syria: U.S.-Backed Forces Fighting ISIS Breach Raqqa's Old City Wall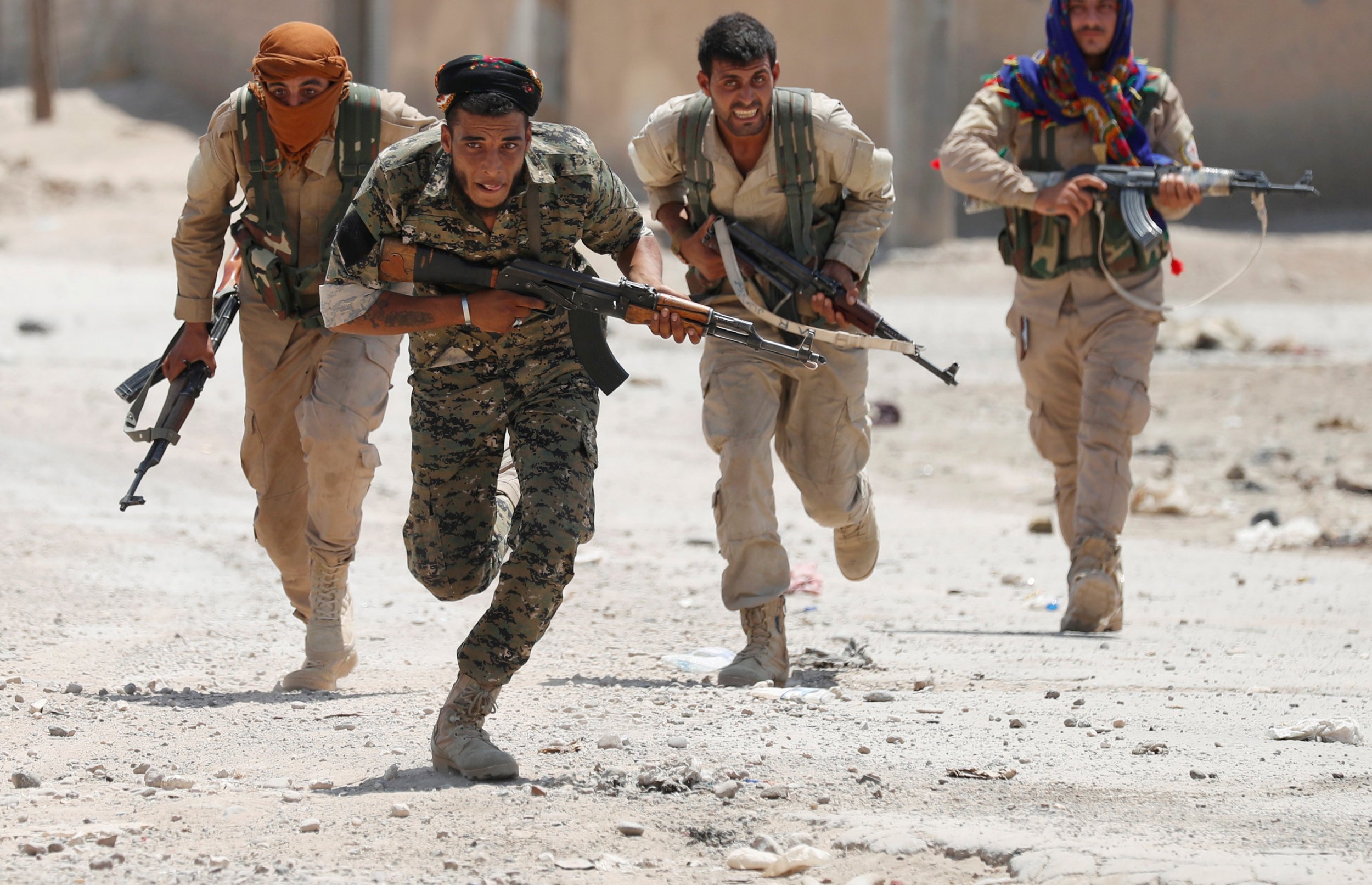 The U.S.-backed Kurdish-Arab alliance attempting to oust the Islamic State militant group (ISIS) from the eastern Syrian city of Raqqa has breached the wall surrounding its Old City, the U.S.-led coalition said in a statement on Tuesday morning.
Coalition forces besieging Raqqa have punched two small holes in the Rafiqah Wall that surrounds the Old City, allowing the Kurdish-Arab forces to move past the most heavily fortified part of the city.
Brett McGurk, the U.S. special presidential envoy for the anti-ISIS coalition, tweeted that the advance was a "key milestone in campaign to liberate the city."
The strikes on the wall allowed the forces to choose the best entry into the Old City, in order to avoid mines ISIS had laid. Choosing an entry point also makes coalition forces less vulnerable to vehicle suicide bombs and sniper fire than at other locations.
The coalition also said they target only 25-meter (82-feet) wide sections of the wall, with the intention of preserving the historic 2,500-meter wall surrounding the Old City.
"Unlike ISIS who deliberately destroyed the ruins of Palmyra and the Al-Nuri mosque and uses sites such as the Rafiqa Wall, hospitals, schools and mosques as weapons storage facilities and fighting positions, Coalition forces are making a great effort to protect civilians and preserve these sites for future generations," said spokesman Col. Ryan Dillon in a statement.
"The most humane way to save the people of Raqqah is to swiftly and decisively defeat ISIS, who have terrorized the people of Raqqah for more than three years. Only this way, can the people of Raqqah be saved and city return to peace," he continued.
The breach of the wall comes after the alliance, known as the Syrian Democratic Forces, or SDF, encircled the entire city after capturing two southern villages that ISIS militants were fleeing to.
Raqqa was the first city the Islamist group's militants captured in January 2014. It served as the de facto capital of ISIS's self-styled caliphate that straddled the Iraqi-Syrian border.
The jihadi group used the city to plot attacks in Europe, hold Western hostages and host its senior leaders at one point. The group also controls the ancient Syrian city of Palmyra but Raqqa is the biggest city it has captured in the country.
The coalition estimates some 2,500 jihadists to be defending the city. But the SDF forces have made swift progress, securing at least a quarter of the city's neighborhoods since launching the offensive on June 6.